Hot air fryer recipe:
Impress with Spanish tapas
Do you want an easy, but delicious recipe that you can prepare within minutes with your hot air fryer? Try these Patatas Bravas. You can start with prepared products or with fresh self-sliced ingredients. Within 20-30 minutes you can enjoy eating this dish thanks to the hot air fryer.
Ingredients:
- 500 grams of potatoes
---
- 6cl olive oil
---
- 2-3 cloves of garlic
(or half a tablespoon of garlic powder)
---
- 1 egg
---
- Mustard of choice (spicy/mild)
---
- Tomato paste
---
- Espelette grounded pepper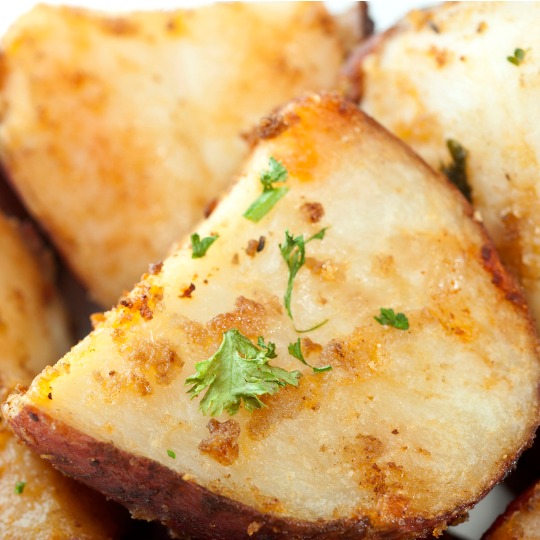 Preparation
Wash the potatoes and cut them into equal parts without removing the skin. Divide the parts into the hot air fryer and add the cloves of garlic. When choosing garlic powder: add the powder after frying. Add 1 tablespoon of olive oil and let the wedges fry for 20 minutes.
Beat the egg yolk of the egg together with a teaspoon of your chosen mustard. Mix this with 5cl olive oil. Divide this mixture into two even parts.
Add a teaspoon of espelette-pepper to the first part and a teaspoon of the tomato paste to the other part.
Enjoy
Serve your homemade Patatas Bravas within half an hour!
---
This dish is easily made with one of our Nedis® hot air fryers.