Nedis®, powered by Nedis
The Nedis brand is born. Giving you the product range, look and feel, intuitive packaging, up-to-date specs and additional services to drive your sales. With quality, easy use and personal service guaranteed, our products, and even complete solutions, will make your customer's life smarter, easier and healthier.

The product line up for you
Nedis® offers you a complete line-up of best choice electronics-related accessories, stand-alone products and complete smart solutions that perfectly match what today's consumers are looking for. You are in charge of your picks, we provide the quality and service. With over 4,000 different Nedis products in stock you'll never miss a sales opportunity.

Packaging and look & feel
The 3 packaging lines - Fresh Green, Stylish Titanium and Trend - match each other and set the products apart from the competition. Next to the great looks, the packaging is designed to make your customer's choice easier. Clear icons and great product photos provide perfect guidance. Not just in the packaging itself, but the entire display of Nedis products and solutions is made easy, intuitive and simply good looking. You can freely add products without mixing brands or look and feel.
Fresh Green
A complete line up of products that are very good value for money.
Stylish Titanium
Products that have a more luxurious look and feel.
Trend
Themed packaging for specific product lines, with an attractive design to create extra attention.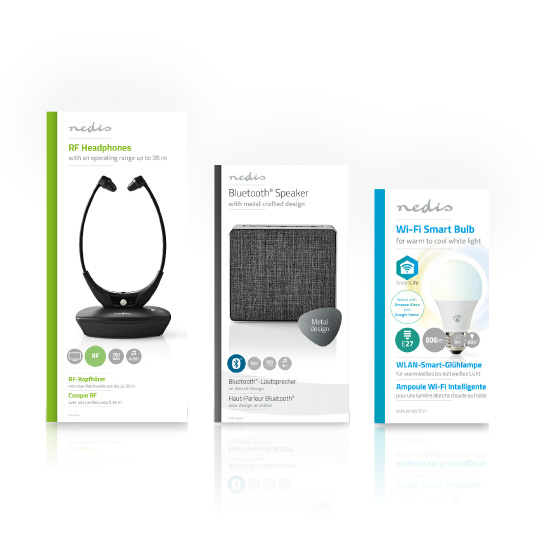 Give your customers clarity of choice and a smart alternative to A brands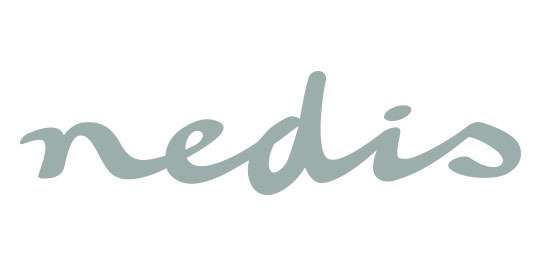 The brand that is personal
With our handwritten, wired and signature-like brand logo we like to carry out our personal approach and the fact that we understand daily lives and the unique circumstances that can change overtime. This is why we offer electronic-related solutions and products, for in and out of the home, for every activity and age. Thus making your life smarter, easier and healthier.
Driving your sales
Consumers want easy-to-use electronic appliances and accessories that bring them lasting enjoyment and very good value for money. They need guidance to find and choose these products. We supply you with POS material, displays, demo boards, counter displays, product feeds for your systems and self-select packaging with clear icons to create clarity of choice for your customer and selling power to you.
The way your customers are orienting on what to buy, when and where, is changing. Online and offline. Next to in store communication, your customer is looking for the right product online. We believe that in each and every way of searching, information should be clear, easy to find and consistent with an eye on the personal needs of users. An example is our customer experience webpage with our latest products and a handy store finder.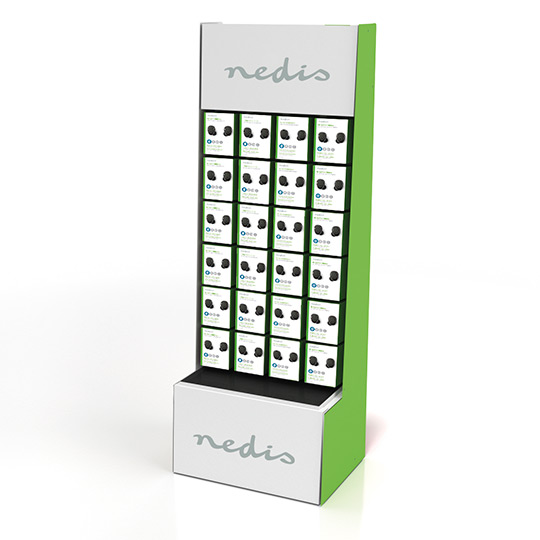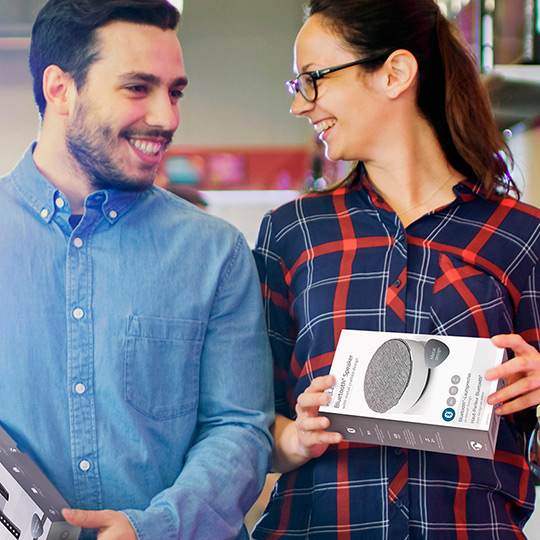 Our service, your service
You want to offer your customers good value for money products. Just like us! We are proud of the fact that all our products are certified and produced in accordance to BSCI standards and are tested to ensure consistent quality. Furthermore we ensure availability and delivery of products at the right place and the right time. Even directly to your customers.

With intuitive packaging, easy to use products, plenty of additional information such as specs, manuals, quality documentation and very clear product photos we like to make choosing Nedis products easier and smarter.
By choosing Nedis products, you also choose personal service. A dedicated product specialist is happy to answer any questions for you and your customer.


Interested in Nedis as a partner?
Become a reseller and get full access to our webshop. Or contact us if you have further questions.