The Nedis private label solution for Coopérative U Enseigne
Have you ever been thinking about selling your own line of products? With your own brand provided by Nedis you can take your business to the next level.
Create your own unique range of products in order to distinguish yourself from the competition and gain more control over pricing, sales, marketing, and distribution. We can take care of all the work for you, so you can increase your margins and save time and money by outsourcing production, labelling and design!
Coopérative U Enseigne
We already offer private label solutions to a several big parties that come from all over Europe. A successful Nedis private label partner is Coopérative U Enseigne (formerly named Système U), one of the largest supermarket chains of France. The Coopérative U Enseigne supermarket chain covers over 1500 stores and employs over 60.000 people. The chain is owner of the brands Hyper U, Super U, Marchè U, U Express and Utile.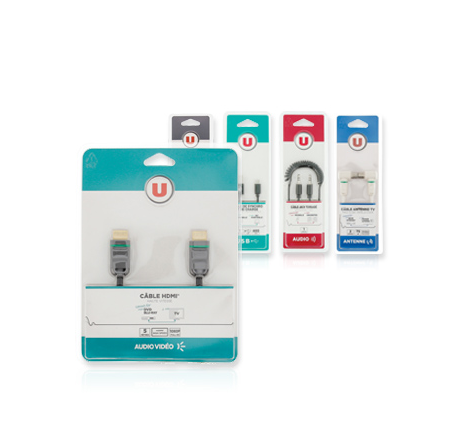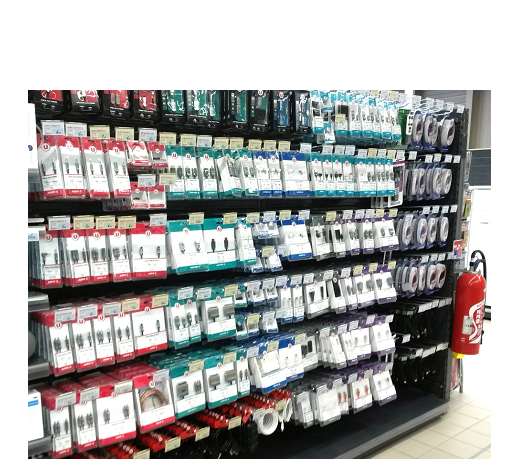 U range
The first U private label products by Nedis were introduced in 2015. At this moment their private label connectivity concepts covers more than 180 unique SKUs in three different quality lines.
We've created a full packaging concept for Coopérative U Enseigne including bulk packaging, blister packaging and a luxury gift box. All packaging in this range matches U's corporate identity and, most importantly, is appealing to their customers. The U range has been successfully selling and expanding their Nedis private label solution for over two years now.
'Sell products as your own and increase profitability and margins by shortening the supply chain! '
Why Coopérative U Enseigne chose Nedis
"We chose Nedis based on their expertise in sourcing, quality control and logistics. During the development of our range in the end of 2014, NEDIS was able to manage personalisation of the cables and differentiation of the packaging over a wide range of products which have permitted to improve our sales. Our audits have shown that their quality approach is based on supplier management and continuous improvement."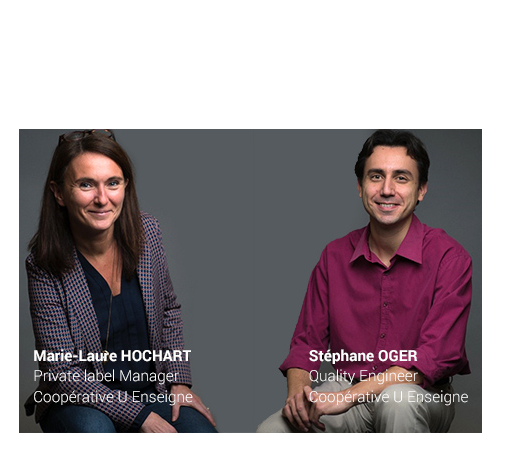 Nedis added value
Through close collaboration and clear objectives we intend to make the process go as smooth as possible and ensure a low maintenance for Coopérative U Enseigne. Part of our service is that we provide our private label partners with substantiate advise in price and quality level. At Nedis we understand the quality requirements of markets, customers, technology, regulations and legislations. We make sure that the products you sell to your customers always contain the right level of product quality to meet the strictest European and national requirements and to drive a competitive advantage.
In order to assist Coopérative U Enseigne in getting the most out of their private label range, we manage the stock of all products, based on bi-weekly sales figures. By doing so we help them maintain the right level of stock to meet their customers' demands.
Further we've created several planograms for them. Considering the fact that the Coopérative U supermarket chain convers various stores (brands), a unique planogram has been created for each one of them. This way they can all rely on an ideal placement of their products in order to maximise sales.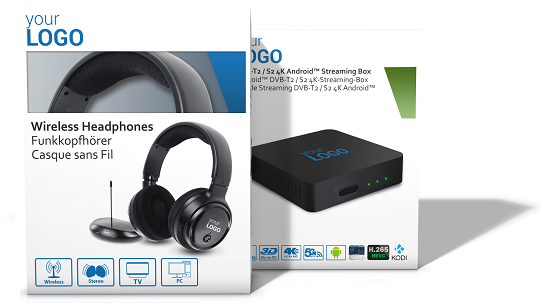 Private labelling
Nedis can offer you a full service private labelling concept including sourcing, quality control, design and logistics. Do you want to arrange parts of this process yourself? It is also possible to outsource a part of the process to us.