Packaging that you can freely mix and match
When your line-up has a clear packaging concept it is easier for your customers to find what they are looking for. With our clear line-up concepts for example - Fresh Green, Stylish Titanium and Themed - we offer this kind of consistency and clarity. You can freely add any product of the Nedis® line-ups without mixing brands or look and feel. You are in control, pick and choose from over thousands of products and create your own product range that is suitable for your customer.
Fresh Green
Recognizable by the bright green colour that gives each package a fresh look. You can find our Fresh Green concept in all our product categories: Smart & connected, Home & Living, Sound & Vision and Mobile & Media. Our complete Fresh Green line-ups stand for good value for money and easy to use products.
All packaging is tooled with clear icons that represent the specs, clear multi-lingual descriptions and a QR code with a direct link to a landing page.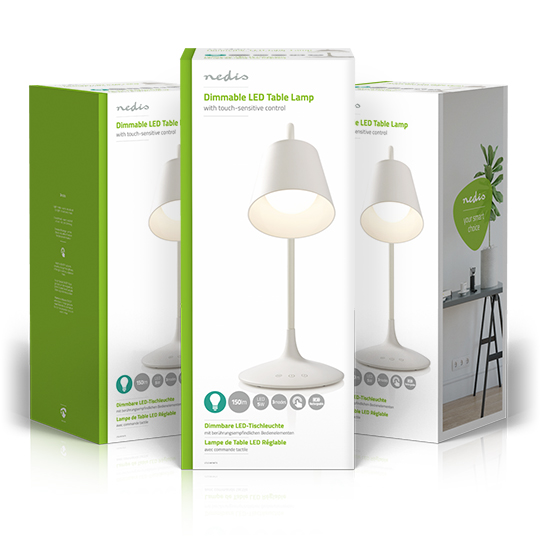 Stylish Titanium
The Titanium coloured outline gives the Stylish Titanium product packaging away. A more luxurious look and feel to match its content. The products that you find within the Stylish Titanium line-ups have a more exclusive finish and are produced with exquisite materials. You can tell from the plectrum what type of design concept and use of material you can find within the regarding package.
All packaging is tooled with clear icons that represent the specs, clear multi-lingual descriptions and a QR code with a direct link to a landing page.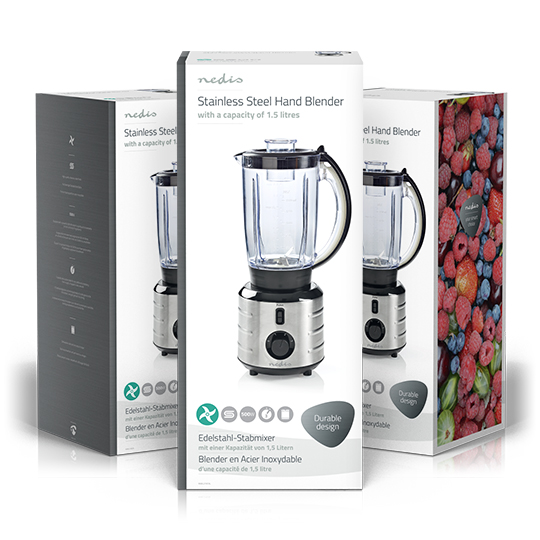 Gaming line-up
Gamers know what they want and what they need. They need products that match their extraordinary worlds! We understand, and of course you do too. For the Nedis® gaming range we couldn't resist going all the way. With a dark layout, a flaming dragon and flying sparks the packaging concept is more exclusive than others. The specially designed logo, a round shape with a dragons head, claws and tales, is implemented on the packaging and the products themselves.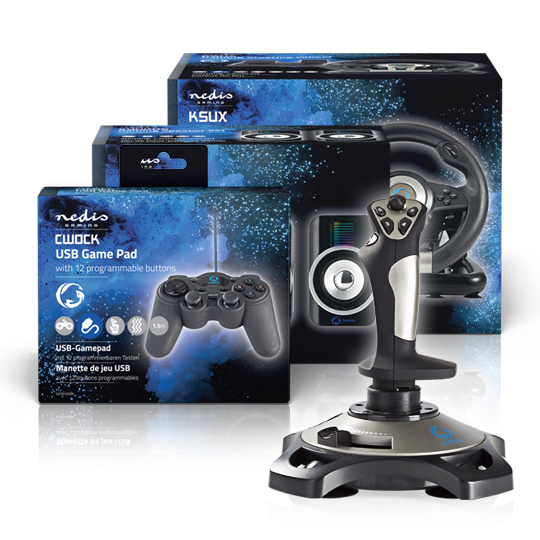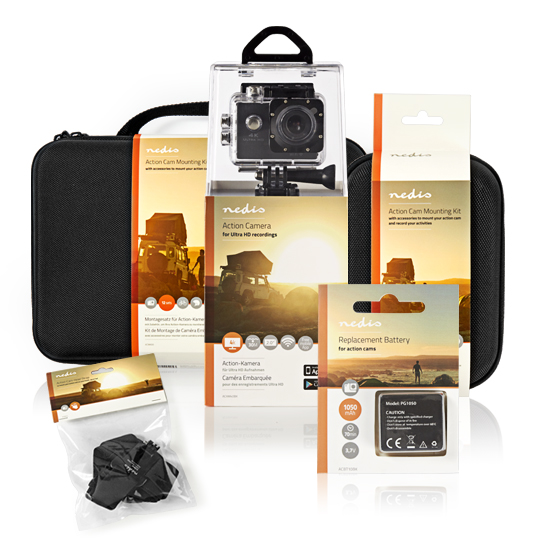 Action Cam line-up
We are explorers. Discovering new sights, taking our sports to new heights in the mountains or amazing depths in the water is an experience beyond words. Nedis® action cams can express those moments in images. The products aren't only suitable for extreme sports such as snowboarding and mountain biking, but are also produced for the hiker or camper. The package is designed according to this idea. Everyone should be able to understand the product. With a clear window and clear images the explorer in each and every one of us can orientate within an adrenaline driven heartbeat.
SmartLife line-up
Smart technology is thriving. More and more elements of our lives are linked to our smartphone. Our SmartLife product range is a part of this development. Since it is new, but future proof, the packaging is clean and modern. The packaging contains the structure of product photos, clear icons and multi-lingual descriptions. Extra information is added to those products that require some insights. For example, the Smart bulbs have an energy label.