All you need is great packaging for sales and good service
Research proved, packaging is a major part of the customer's journey. It helps them to make their choice, adds to the level of buyers satisfaction and can even be an essential part of your product line-up. Nedis® products are boxed or sealed with different types of packaging - fit for different businesses - and different consumers.
Check and double check
With over 35 years of experience, we know what's important about packaging. Therefore our team of designers came up with a few elements to create the perfect intuitive packaging per target group. Whether you are buying online, offline, with a longer decision cycle or rather impulsive, there are certain types of information that help the consumer with their purchase.
✓ Great product photos and images
The products are the cornerstone for every box, polybag or blister. Great product photos that truly represent the content of each package, or a window so you can actually see what you get, are proven concepts. With lifestyle imaging, the packaging can show which lifestyle, activity or room the product is for. This helps the consumer to orientate within seconds.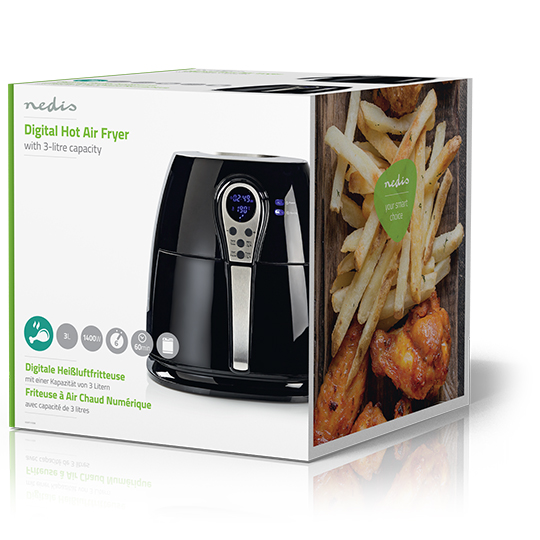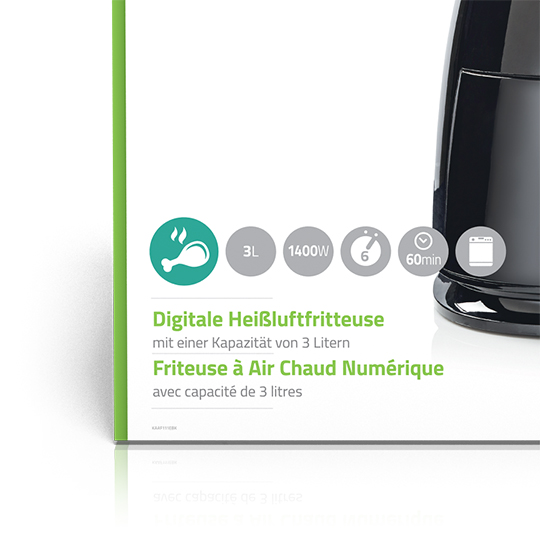 ✓ Easy self-select icons
Elements of smart selling are the easy-to-scan icons that we have introduced for Nedis®, or as we like to call them; self-select icons. Each package is designed with a certain set of self-explaining simple icons that represent the product benefits and most important specifications and therefore help the purchaser to make the right choice in the blink of an eye.
The icons have a certain system. The most important specification is easy to recognize by its size and color. This helps the customer compare two or three products. Another aspect that helps to compare are the presented number of specs in icons. The more icons, the more exclusive the product in the regarding segment.
✓ Clear multi-lingual descriptions
After a quick scan it is possible that the consumer wants to know a little bit more before making the actual purchase. Clear information that is printed in the becoming languages can be that final push.
✓ QR code
Sometimes more information can come to good use. With Nedis® packaging, your customer will have the info right in front of him of her. After scanning the QR code the consumer is able to see more insights and the extended online manual, a quick starter guide is always included in the packaging when it's required.
Have you ever lost the manual to your product? Or did you ever had a customer coming to your store asking for one? Well, we have got those situations covered. Via the QR-code or via www.nedis.com, this webpage, you can always find the original manual and an FAQ if available.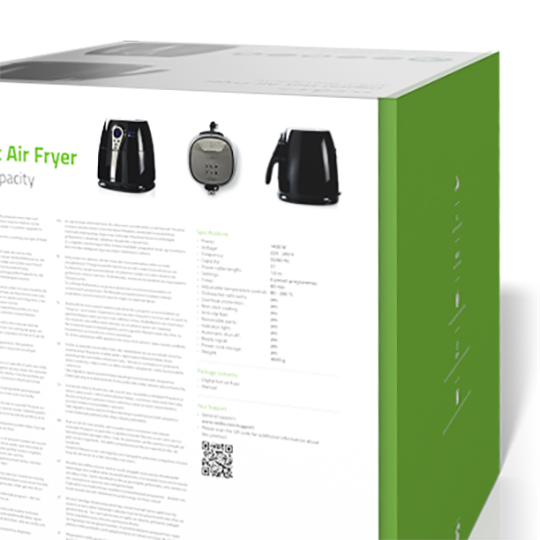 Benefit with your webshop
All the above isn't only applied to our packaging but is also implemented in our digital ways of offering the products. In this way, the online purchaser can just as easily find their perfect product for their daily life. Your webshop can be just as clear, or maybe even more distinct than an in-store shelve.
More information about smart packaging concepts and smart selling? Contact us below.