A new chapter in Nedis history
Presented with a new handwritten logo our company; Nedis, is heading into a new direction. We are known for electronics and electronic-related products and have been in business for over 35 years. We are planning on putting our experience to an even better use. 'Without any doubt, technology is the most important driver of change in the world today,' is one of our fundamental thoughts.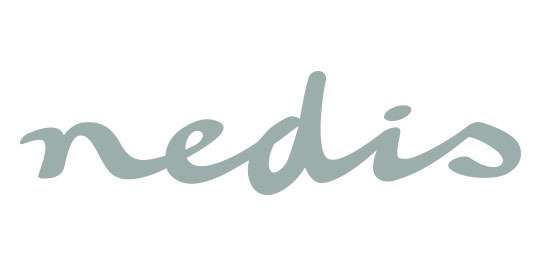 New logo and identity
Nedis is introduced with a new handwritten logo. The handwritten style stands for our personal approach. This meaning with our partners as well as the consumer. It is a personal signature of the quality that we carry out. Another element that catches the eye is the way the letters are wired. A fun detail since our history lies in selling cables, but the real meaning lies in the wiring itself. It stands for the smooth flow of the processes and the fact that all departments throughout Europe and Asia are well connected.
The new style of the logo doesn't only represent the company, but is also introduced in a product brand logo. This represents our choice to enter the market as one clear consumer brand, instead of the separate brands we were offering before.
In the very beginning our old brands will still be available, but these particular products and brands will be phased-out eventually.

Nedis®, by Nedis
The Nedis product brand is born. Giving partners a clear product line-up, look and feel, intuitive packaging, up-to-date specs and additional services to drive sales. With quality, easy-to-use and personal service guaranteed, the products and even complete solutions, will make the consumers life smarter, easier and healthier.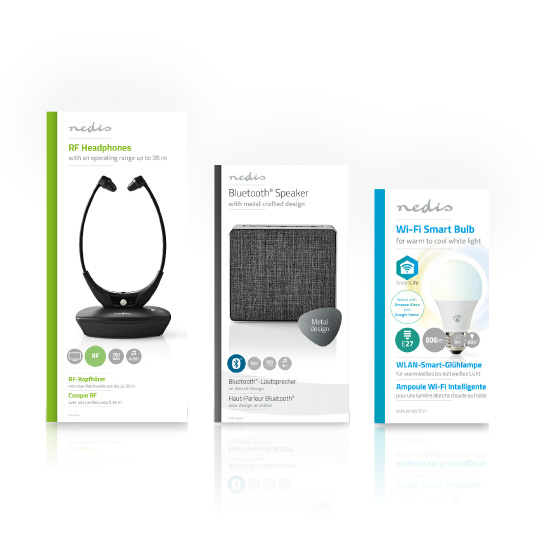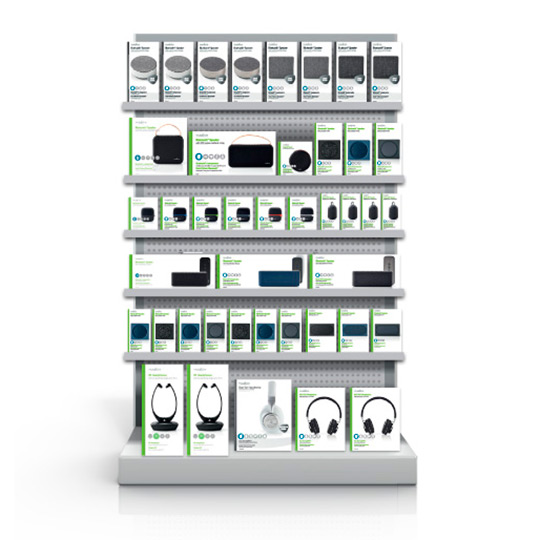 Why one brand?
Because new technologies and innovations are entering people's lives at an incredible speed, keeping up within a fast moving and rapidly developing market is not an easy task.
Nedis is aiming to be the fastest follower within the electronics and electronic-related market and the supplier of a smart alternative for A brands. We will be adding no less than 100 new products to our product line-up, every month. This process is done quicker and more profound with one brand and makes it easier for our partners to add products and keep up to the pace of this market.
One brand, one look and feel, means a clear product line-up, promotional material (POS) that can be used longer and more efficient and means more recognition. Furthermore the packaging and product information is more consistent making it easier for the consumer to make the right choice. Furthermore the retailer or etailer can freely add products without mixing brands, type of info or appearance.

'Consumers want easy-to-use electronic appliances and accessories that bring them lasting enjoyment and very good value for money', and Nedis will be there to offer this, with Nedis®.
Intuitive packaging and online info
In accordance with our previous versions of self-select packaging we have improved this concept. It is based on the way consumers are scanning through products. A clear selection of icons, professional product photos and multi-lingual descriptions help the consumer in store.
Online we have introduced the icons as well and they are backed-up with the latest specs and clear product photos.
Branding and putting Nedis® out there is done via our new experience webpage that is also available for the consumer. This doesn't mean that Nedis is going to sell directly. We even suggest local or online partners, that do sell Nedis® products, to the end-user.