Nedis - Intelligent Pet Food Dispenser
Feeding the animals every day can often be a nuisance or cause conflict in the family. Has the dog received his food yet? How much did he eat today? These and other questions are eliminated with the use of a smart pet food dispenser. With the help of the dispenser from Nedis, it is possible to program exactly when and how much food the pet receives.
The intelligent pet food dispenser from Nedis at a glance
With the help of the Nedis food dispenser, owners are able to program exact times of the day at which a certain amount of food is dispensed. Each portion is about 10 ml. In addition to the programmable time of day, the device can also be controlled via an app on a smartphone while on the go. This makes feeding times ideally controllable and owners always know how much their pet is eating each day. With the help of the Nedis pet feeder, there are no more late meals for pets when owners come home late. The device is also suitable for weekend trips, as the cat still gets its food automatically without having to ask the neighbor for help. The food dispenser can even be easily integrated into your own Smart Home.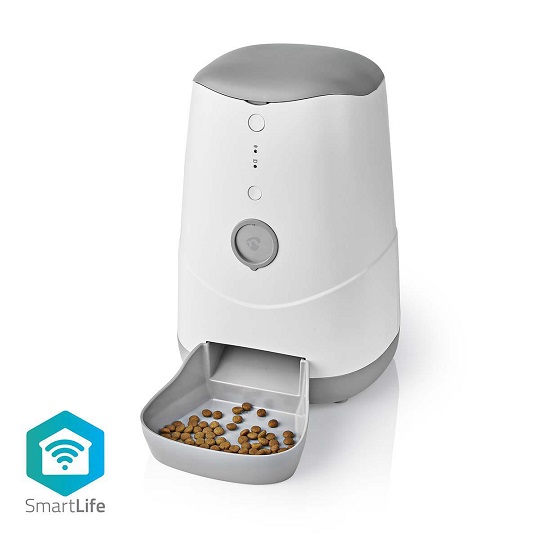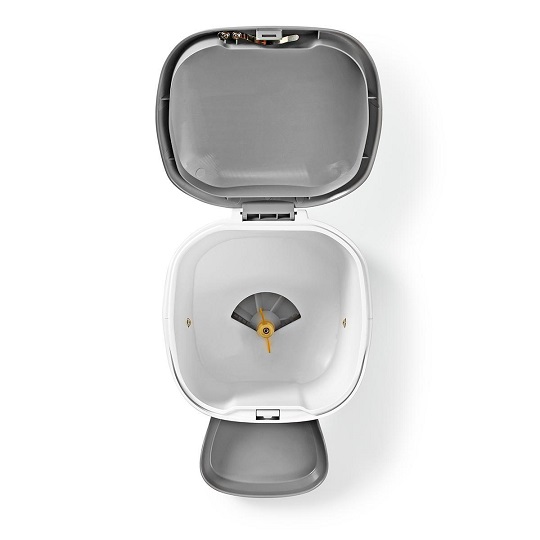 The feeder has a removable storage container that holds just under 3.7 liters of dry food. If the container is almost empty, the food dispenser sends a push notification to the smartphone and also informs with a glowing LED indicator. An additional sensor checks whether the food is still in the dispenser after each feeding. This allows the device to send various notifications to the smartphone to indicate if the container is completely empty, clogged or tipped over.

Since the power supply works via USB charger, the device can also be powered by powerbank to ensure that even in case of power outages, the pet's food supply is secured.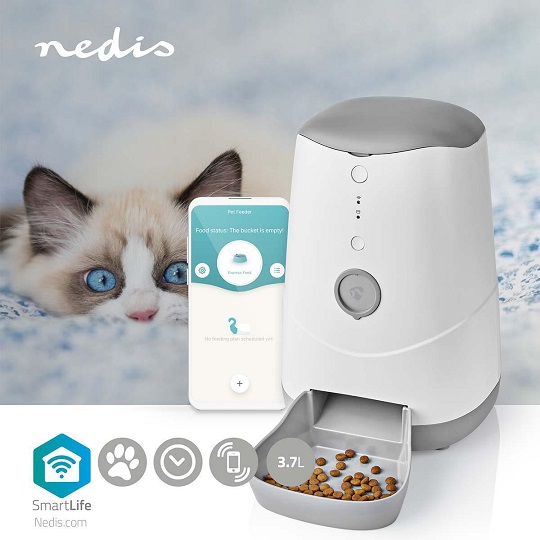 Conclusion about Nedis pet food dispenser
With the pet food dispenser from Nedis, owners can be sure that animals always receive the appropriate amount of food on a regular basis. Thanks to the time control, the animals can be fed even when the owners are out of the house or still at work. The device is especially convenient for cat owners, because thanks to the food dispenser, they can be left alone for the weekend without any worries.