Cables and Adapters/Computer and Network/USB cables
USB Cable
USB 3.2 Gen 1 | USB-C™ Male | USB-C™ Male | 60 W | 8K@30Hz | 5 Gbps | Nickel Plated | 1.50 m | Round | Silicone | Black | Box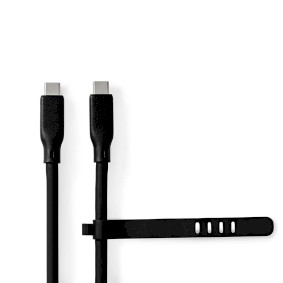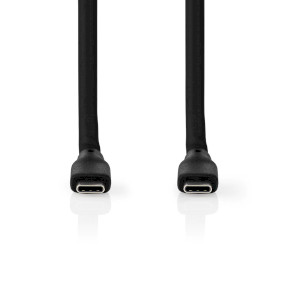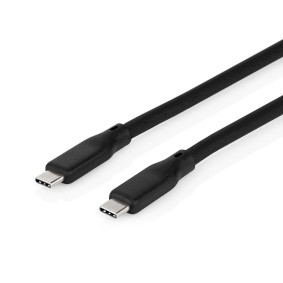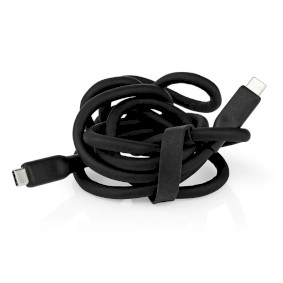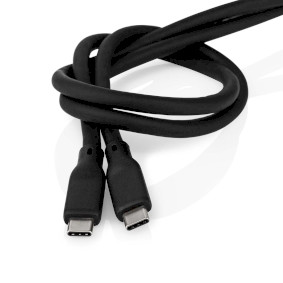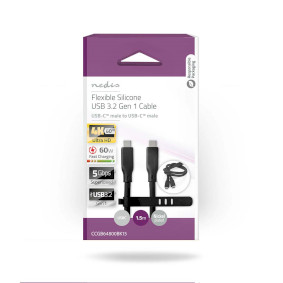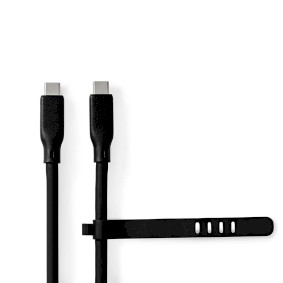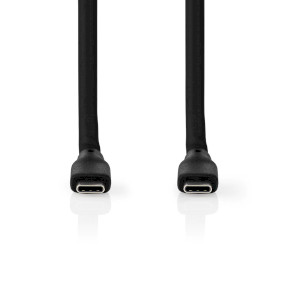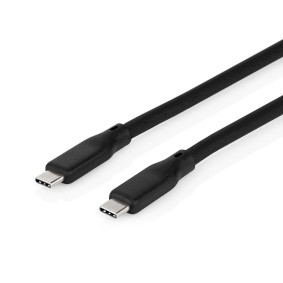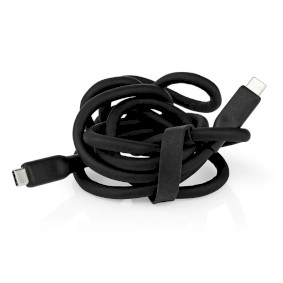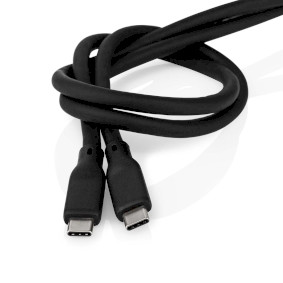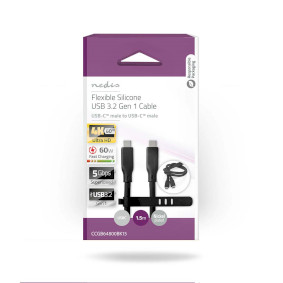 Features
Vendor Part Number: CCGB64800BK15
EAN number: 5412810417988
• Flexible silicone USB cable for charging and synchronizing smartphones and tablets
• The silicone finish makes the cable feel remarkably soft
• Extremely resilient materials for improved kink protection against cable breakage
• Remains tangle-free even when stored in a bag or pocket, or wrapped around a portable charger
• With cable strap for easy storage when in-use or on-the-go
• Support resolutions up to 8K@30hz
• USB 3.2 Gen 1 cable suitable for data transfer with a speed of up to 5 Gbps
• Supports a max. power output of 60 Watt to charge a USB-C™ device
• Supports max. 5V/12A, 60W charging ability, PD3.1




This flexible silicone USB 3.2 Gen 1 Type-C™ power delivery cable is ideal for charging and synchronizing your smartphone or tablet. The silicone finish feels remarkably soft and remains tangle-free even when stored in a bag, pocket or wrapped around a portable charger. Experience the ultimate all-in-one connectivity solution.

This USB 3.2 Gen 1 Cable is suitable for data transfer with a speed of to 5 Gbps and features a max power output of 60 Watt. It supports fast charging to a USB-C™ device. This cable is ideal for charging and ultra-high-speed data transfer. It supports a resolution up to 8K@30hz.

Note: USB-C Power Delivery charging functionality is dependent on your computer's charging capabilities. Some Windows computer manufacturers have decided to limit charging on their ports.
Retail package dimensions Box
| Width | Height | Length |
| --- | --- | --- |
| 80 mm | 140 mm | 40 mm |
Logistic dimensions
| Packed per | Width | Height | Length | Weight |
| --- | --- | --- | --- | --- |
| 1 | 40 mm | 145 mm | 80 mm | 103 g |
| 10 | 175 mm | 160 mm | 215 mm | 1146 g |
| 60 | 465 mm | 185 mm | 535 mm | 8180 g |
Product specifications
Connector design - side B
Straight

Connector design - side A
Straight

Cable design
Round

Connector material
PVC

Colour
Black

Cable length
1.50 m

Connector plating
Nickel Plated

Conductor material
Tinned Copper

Cable type
USB

USB technology
USB 3.2 Gen 1

Output power
60 W

Supported resolutions
4K@60Hz
8K@30Hz

AWG value
34/24

Cable mantle size
5.8 mm

Connector B
USB-C™ Male

Connector A
USB-C™ Male

Packaging
Box

Number of Products in Package
1 pcs

Maximum transfer rate
5 Gbps

Maximum resolution
8K@30Hz

SmartLife
No

Cable mantle material
Silicone

Support
Declaration of Conformity
English
Other languages