Computer and Mobile/Power Supply/Car Chargers
Wireless Car Charger
7.5 / 10 / 15 W | 1.5 / 1.67 / 2 A | 1.00 m | FOD / Over Current / Over Voltage / Overheat Protection | USB Type-C™ | Including cable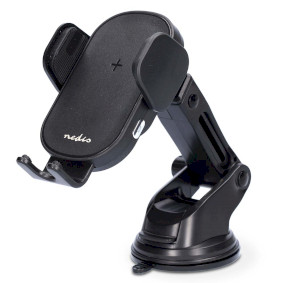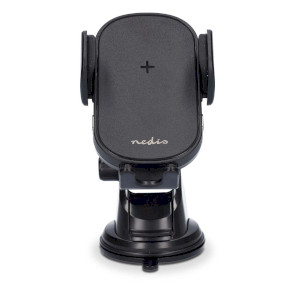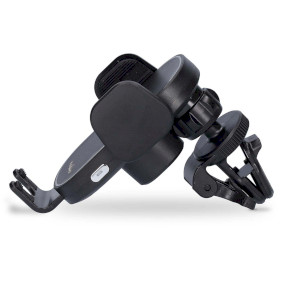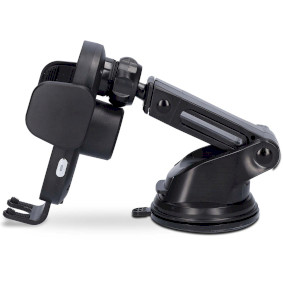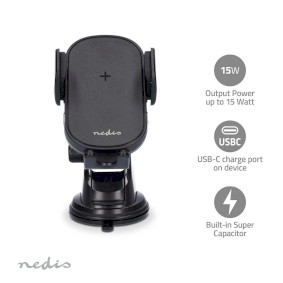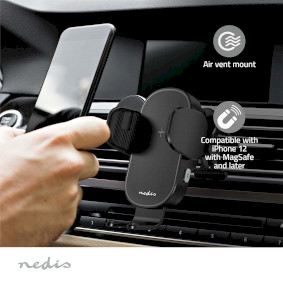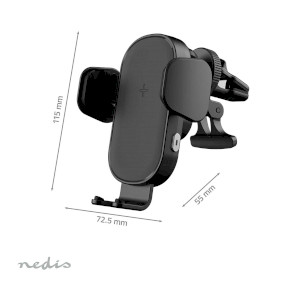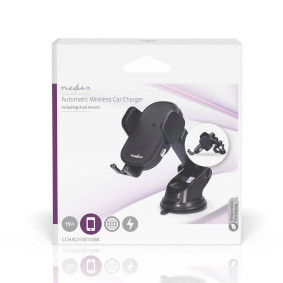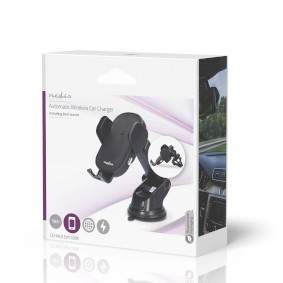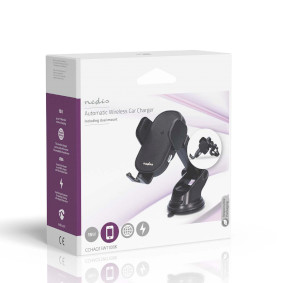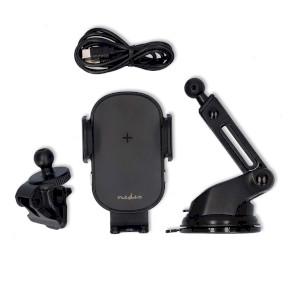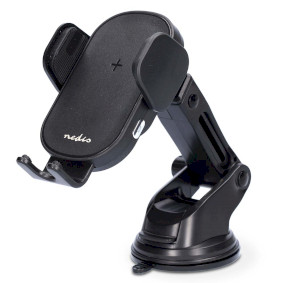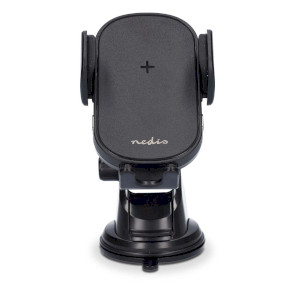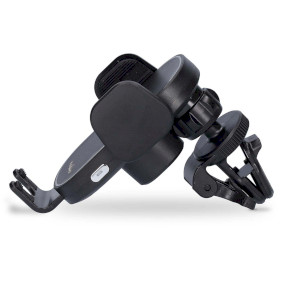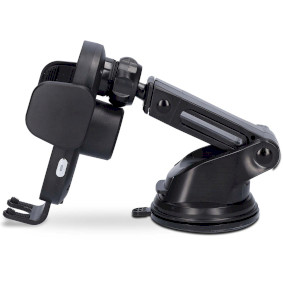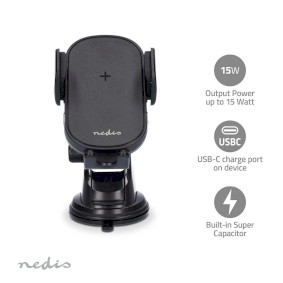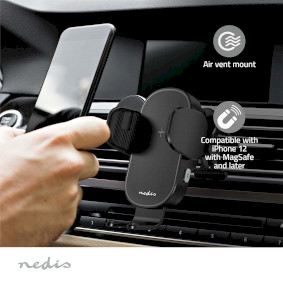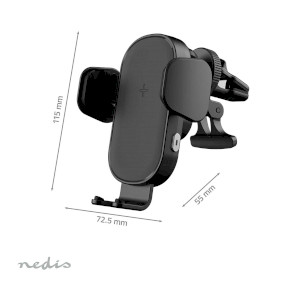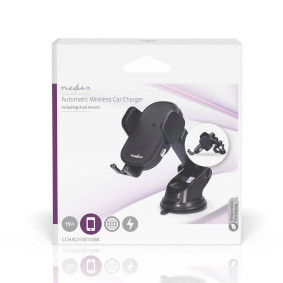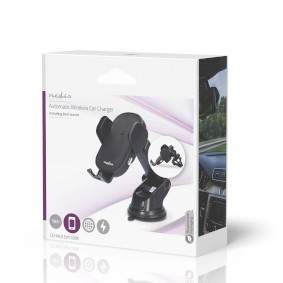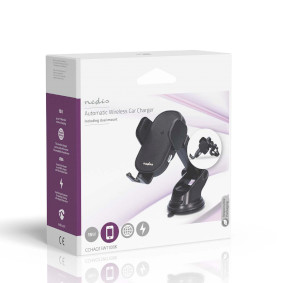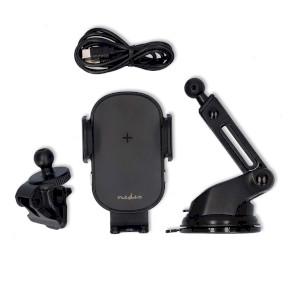 Features
Vendor Part Number: CCHAQ15W110BK
EAN number: 5412810446940
• Universal car smartphone holder with fast charging up to 15 Watt
• For smartphones up to 7" with automatic closure
• Touch button on the side to open / close mount
• Super capacitor for opening / closing after turning off engine
• Compatible with almost all phones with wireless (Qi) charging
• Supplied with 2 mounts: jelly suction cup and air vent mount
• Charge port on device: USB-C
• Safety functions: over current, voltage and overheat protection, foreign object detection
This universal car smartphone holder is the ultimate solution for convenient and secure smartphone usage on the go. With its fast charging capabilities of up to 15 Watts, you can stay powered up while navigating, streaming music, or making hands-free calls.

Designed for smartphones up to 7 inches, this holder features automatic closure technology, ensuring a snug fit and hassle-free operation. With a touch button located conveniently on the side, you can effortlessly open and close the mount with a single press.

Equipped with a super capacitor, the holder remains operational even after you turn off your engine, allowing for seamless accessibility. Compatible with almost all phones supporting wireless (Qi) charging, this versatile device comes with two mounts—jelly suction cup and air vent mount—offering flexibility for placement within your vehicle.

Safety is our priority, and this holder incorporates overcurrent, voltage, and overheat protection, along with foreign object detection, safeguarding both your device and your vehicle.
Packaging
Package contents
Automatic wireless charger
Jelly suction cup
Air vent mount
USB-C to USB-A cable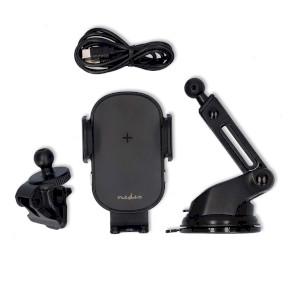 Retail package dimensions Giftbox with eurolock
| Width | Height | Length |
| --- | --- | --- |
| 130 mm | 140 mm | 50 mm |
Logistic dimensions
| Packed per | Width | Height | Length | Weight |
| --- | --- | --- | --- | --- |
| 1 | 60 mm | 145 mm | 135 mm | 341 g |
| 4 | 155 mm | 150 mm | 240 mm | 1470 g |
| 16 | 265 mm | 330 mm | 325 mm | 6360 g |
Product specifications
Width
131 mm

Height
140 mm

Depth
57 mm

Weight
278 g

Cable length
1.00 m

Colour
Black

Material
ABS
Polycarbonate

Output power
10 W
15 W
7.5 W

Suitable for brands
Universal

Suitable for device
Smartphone

Compatible with device
Smartphone

Including cable
Yes

Input current
1.5 A
2 A
1.67 A

Safety functions
Over Voltage
Over Current
FOD
Overheat Protection

Output current
1.67 A
2 A
1.5 A

Qi certified
No

Connection
USB Type-C™

Number of Products in Package
1 pcs

Charger type
Car

Input voltage
5 - 12 V DC

SmartLife
No

Maximum transmit power
-15.91 dBµA/m @ 10m

Transmit frequency range
1110 - 2050 MHz

Support
Declaration of Conformity
English
Other languages