Computer/USB Hubs/USB 3.0
USB Hub
USB Micro-B Female | USB-A Female | 8 port(s) | QC3.0 / USB 3.2 Gen 1 | Mains Powered / USB Powered | 5 Gbps | 8x USB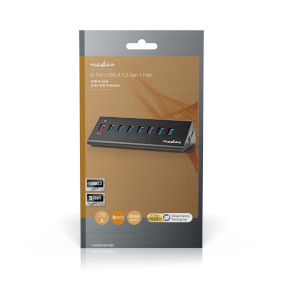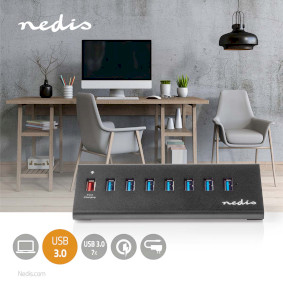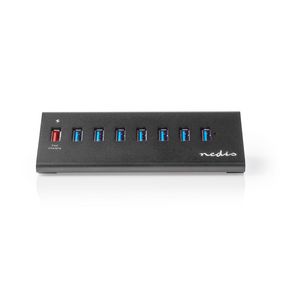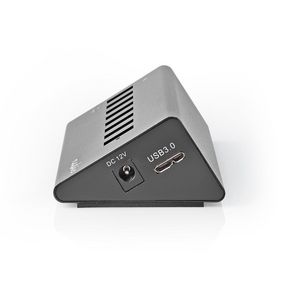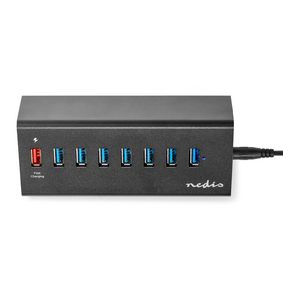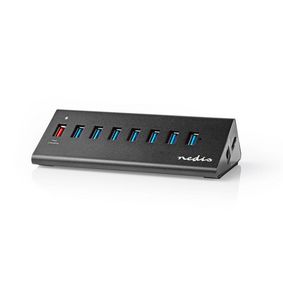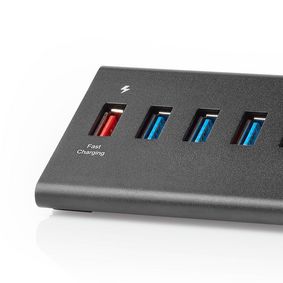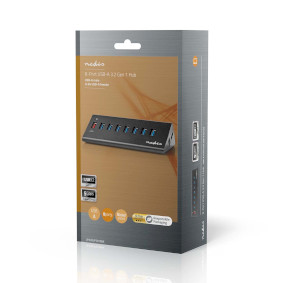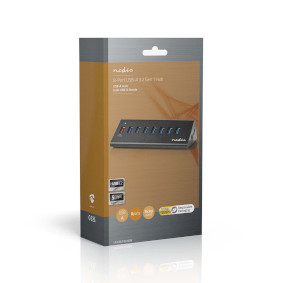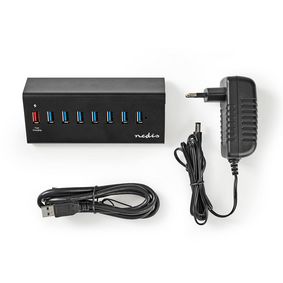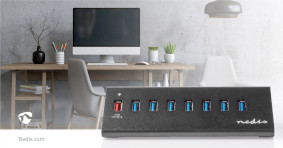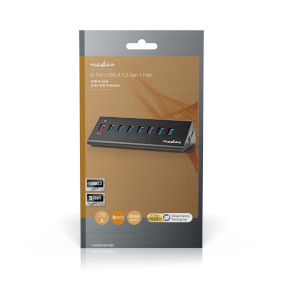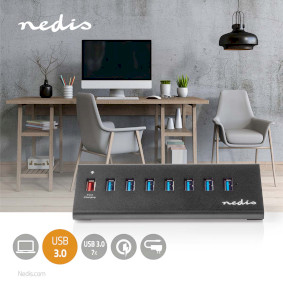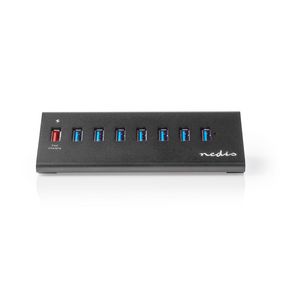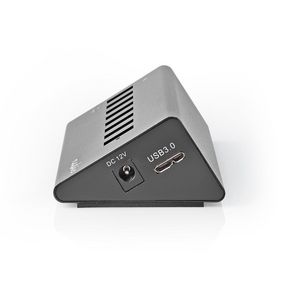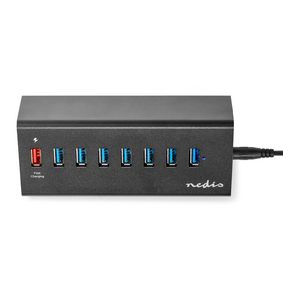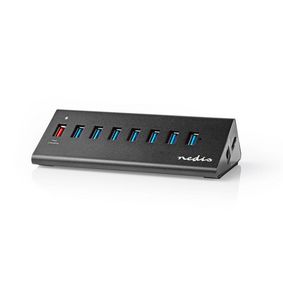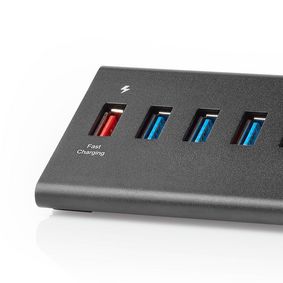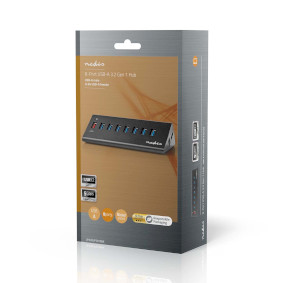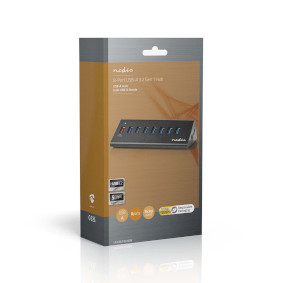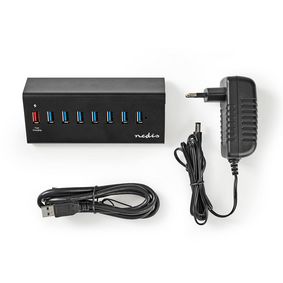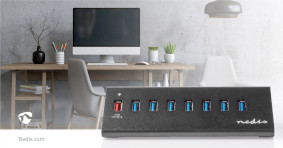 Features
Vendor Part Number: UHUBUP3810BK
EAN number: 5412810315147
• 7x USB 3.0 ports + 1x Fast Charging Port
• QC3.0 charging port
• Housing made of high-quality aluminium
• USB 3.0 high speed / up to 5 Gbit/s
• LED light indicating activity for all ports
• Integrated overvoltage protection
• Delivery: USB 3.0 cable and 12V2A power supply
• Hot plug and plug & play
• Supports Windows® and Mac OS






Nedis USB 3.0 hub to connect to your desktop PC or notebook to expand it with additional USB ports and connect USB flash drives, mice, printers, network adapters and other devices. It is equipped with an external power supply which enables the support of high-power peripherals such as 2.5" hard disks.
The USB 3.0 hub enables high-speed data transfer, which is 10 times faster than USB 2.0.
With the QC3.0 port you can fast-charge your smartphone or tablet.
Packaging
Package contents
USB hub
USB cable
Power adapter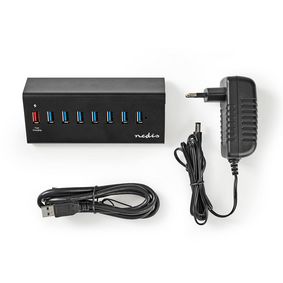 Retail package dimensions Giftbox with eurolock
| Width | Height | Length |
| --- | --- | --- |
| 70 mm | 225 mm | 140 mm |
Logistic dimensions
| Packed per | Width | Height | Length | Weight |
| --- | --- | --- | --- | --- |
| 1 | 75 mm | 255 mm | 140 mm | 395 g |
| 20 | 375 mm | 280 mm | 580 mm | 8680 g |
Product specifications
Colour
Black

Material
Aluminium

Power source type
Mains Powered
USB Powered

Power plug
Type C (CEE 7/16)
USB

Height
40 mm

Power cable length
1.45 m

Supported technology
QC3.0
USB 3.2 Gen 1

Output power
4.5 W

Depth
68 mm

Input voltage
12 V DC

Input current
3.5 A

Width
140 mm

Connection input
USB Micro-B Female

Maximum speed
5 Gbps

Data rate
5 Gbps

Weight
261 g

Type of external memory slot
8x USB

Connection output
USB-A Female

Output current
0.9 A

Ports
8 port(s)

Output voltage
12 V DC
9 V DC
5 V DC