Cables and Adapters/Accessories/Cable Management
Cable Management
Duct | 1 pcs | Maximum cable thickness: 12 mm | PVC | White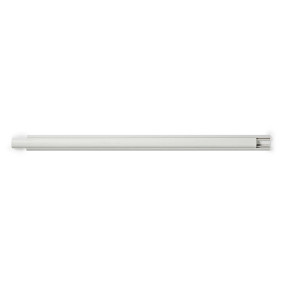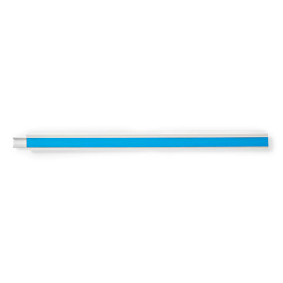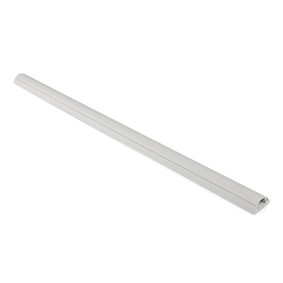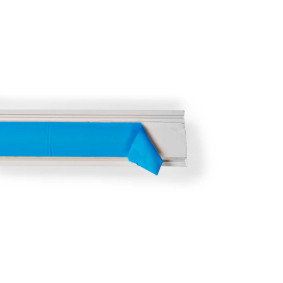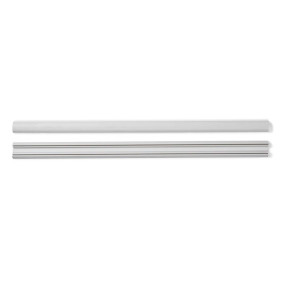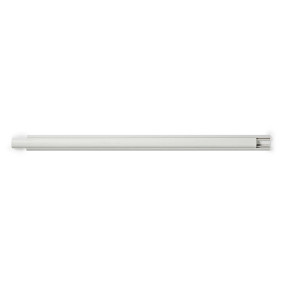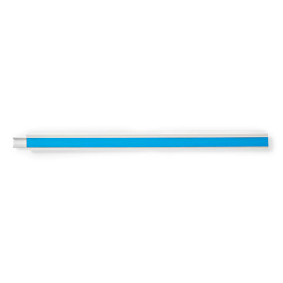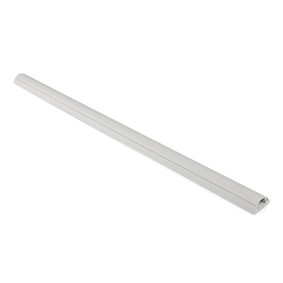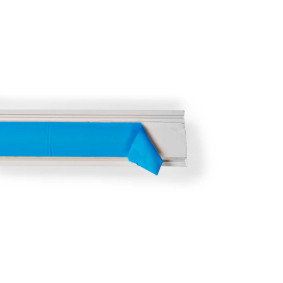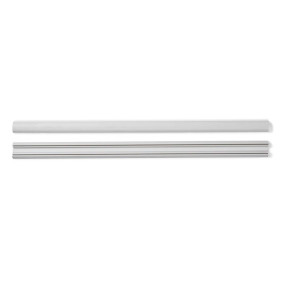 Features
Vendor Part Number: CMDT3312WT500
EAN number: 5412810412907
• Can be used for the secure routing and protection from damage to cables and wires
• The duct is 0.5 metres - suitable for hiding short cables
• Ideal to be used as conduit for cables running over the wall, floor or plinths
• Removable upper part for max. 2 cables, e.g. 1 x power, 1 x HDMI™
• Quickly and easily installed with the self-adhesive tape on the back or screws
• Cutting to length is possible with conventional tools
The Nedis Cable management is a cable duct for anyone who cares about the appearance of their home or office. The cable management allows you to hide cables and wires, whilst also protect the cables. This cable management is perfect for hiding cables such as power or network cable, just one of different types of ducts available from Nedis.

These Cable Ducts are a quick and easy way of keeping cables out of sight, ensuring that your home looks neat, tidy and uncluttered. They can be used universally on walls, floors or plinths. Quick and simply to install with self-adhesive tape on the back if you want to attach it to something solid. If you want a somewhat permanent solution, you can even use screws. The upper section is removable for easily installation on a wall or ceiling. Simply attach the lower section to the wall or ceiling and pull the cable through and close with the removable upper part.

You can fit up to two cables that suit your needs best. You can use cables up to 12 mm thick. For example, an audio and an HDMI cable, makes this cable management suitable to be installed behind a TV or a projector. The ideal solution for your entertainment system, bedroom or office.
Retail package dimensions Box
| Width | Height | Length |
| --- | --- | --- |
| 506 mm | 15 mm | 35 mm |
Logistic dimensions
| Packed per | Width | Height | Length | Weight |
| --- | --- | --- | --- | --- |
| 1 | 35 mm | 16 mm | 505 mm | 136 g |
| 100 | 380 mm | 180 mm | 520 mm | 13600 g |
Product specifications
| | |
| --- | --- |
| Width | 504 mm |
| Height | 13 mm |
| Depth | 32 mm |
| Weight | 110 g |
| Material | PVC |
| Colour | White |
| Length | 500 mm |
| Number of Products in Package | 1 pcs |
| Cable management type | Duct |
| Maximum cable thickness | 12 mm |
| SmartLife | No |