Cables and Adapters/Audio/Audio Converters and Switches
Digital Audio Converter
2-way | Connection input: DC Power / 1x HDMI™ Input | Connection output: 2x HDMI™ Output | Automatic | Anthracite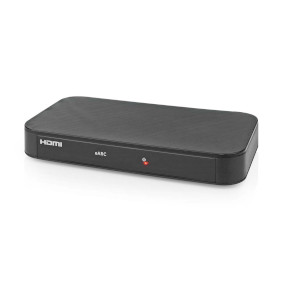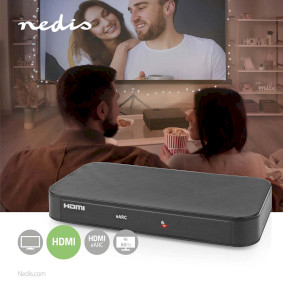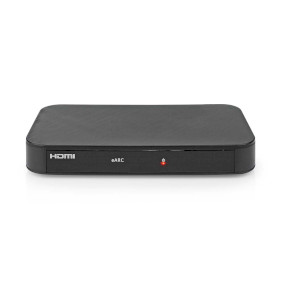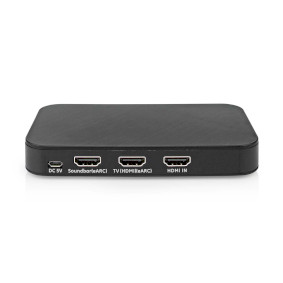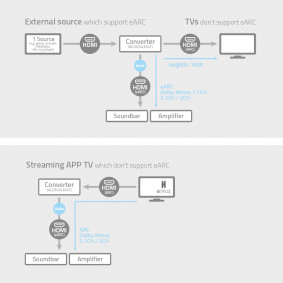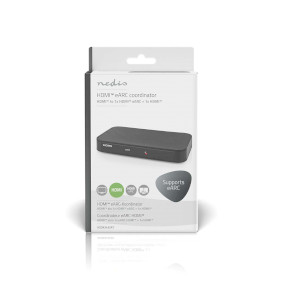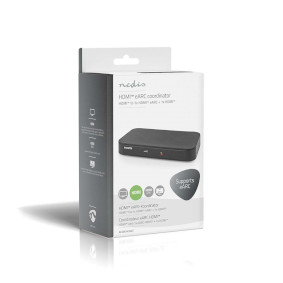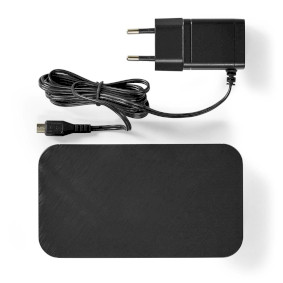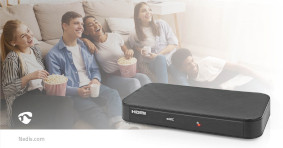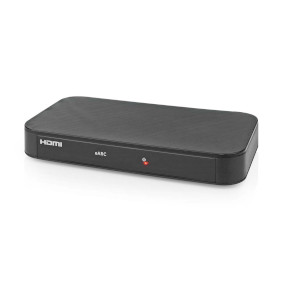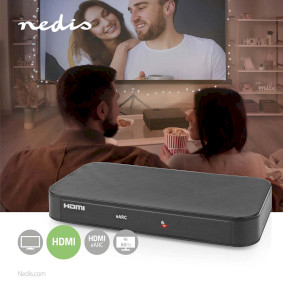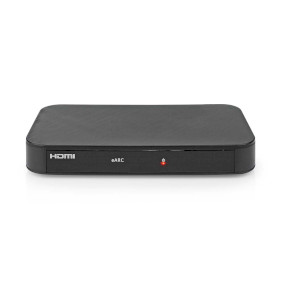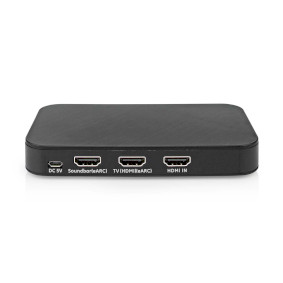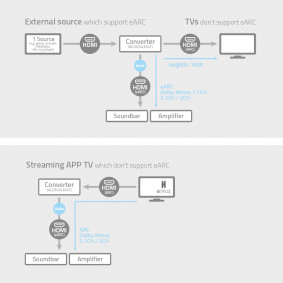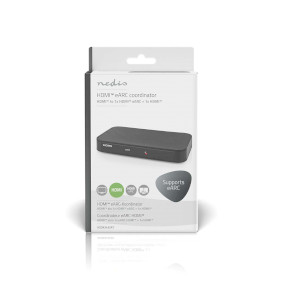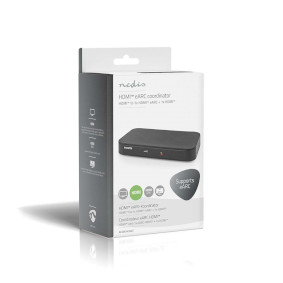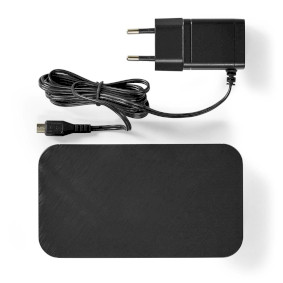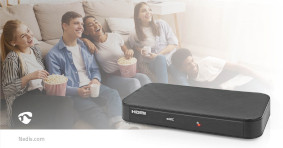 Features
Vendor Part Number: ACON3435AT
EAN number: 5412810404612
• 1 x HDMI™ (e)ARC to 1 x HDMI™ eARC output for Audio + 1x HDMI (e)ARC for your video signal
• high-bit rate audio formats 192kHz, DTS Master, DTS:X, Dolby TrueHD, Dolby Atmos
• Lip Sync correction
• Note: For this you need HDMI™ 2.1 cables
• eARC automatically detected
• HDMI™ 2.1(eARC) support
• HDCP 2.3 compliant
• Plug and play, no audio and video delay
• Power Adapter 5 V DC / 1 A


This Nedis bridge splits your eARC signal into ARC and eARC. It supports the latest HDMI™ high-bit rate audio formats (192kHz) including DTS Master, DTS:X, Dolby TrueHD, Dolby Atmos and more...to User's Home Entertainment devices.

Video streaming services are available on your Smart TV via TV apps. If your TV does not support high-bit rate audio formats then you can transfer your streaming signal from your TV to the ACON3435AT, which will transfer the high-bit rate audio signals to your eARC supporting audio device. Such as eARC soundbar or receiver.

Note: For this product you need Ultra High Speed HDMI™ cables. These cables are able to support the high bandwidth which eARC needs.
Packaging
Package contents
1x Device
1x Power Adapter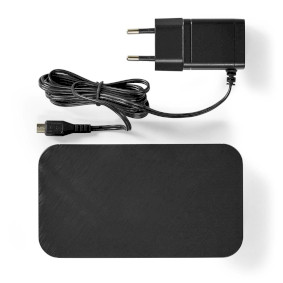 Retail package dimensions Box
| Width | Height | Length |
| --- | --- | --- |
| 65 mm | 180 mm | 110 mm |
Logistic dimensions
| Packed per | Width | Height | Length | Weight |
| --- | --- | --- | --- | --- |
| 1 | 65 mm | 180 mm | 115 mm | 224 g |
| 10 | 330 mm | 130 mm | 360 mm | 2420 g |
| 20 | 350 mm | 285 mm | 380 mm | 5300 g |
Product specifications
Width
75 mm

Height
20 mm

Depth
135 mm

Weight
153 g

Data transfer direction
2-way

Colour
Anthracite

Input current
1.0 A

Power source type
Mains Powered

Input voltage
5 V DC

Power plug
Euro

Connection input
DC Power
1x HDMI™ Input

Power on LED indicator
Yes

Supported formats
DTS
PCM
Dolby Digital 5.1
Dolby Atmos
Dolby TrueHD
DTS:X
DTS Master

Device type
HDMI™ Converter

Controlling method
Automatic

Connection output
2x HDMI™ Output

Power cable side A
CEE 7/7

Power cable side B
DC

Power switch
No

Number of Products in Package
1 pcs

Supported bitrates
192 kHz 24-bit

SmartLife
No

Support
Declaration of Conformity
English
Other languages