SmartLife Radiator Control
Household and Living/Climate/Heating
SmartLife Radiator Control
Zigbee 3.0 | Battery Powered | LCD | Android™ / IOS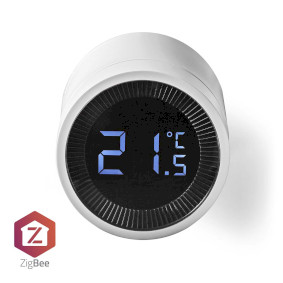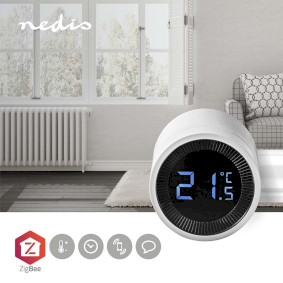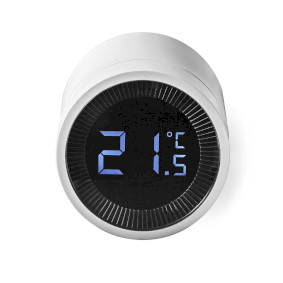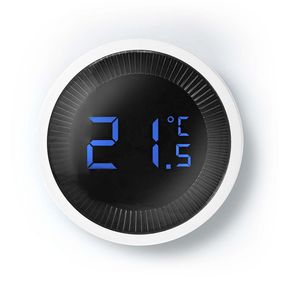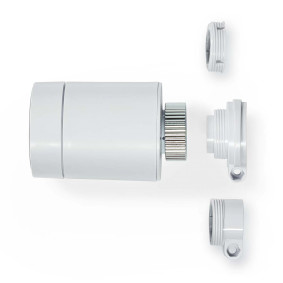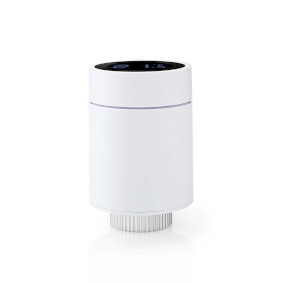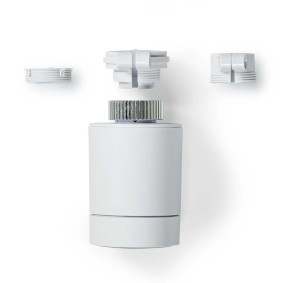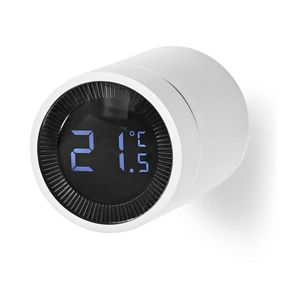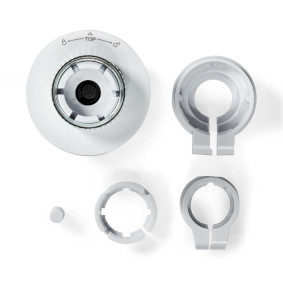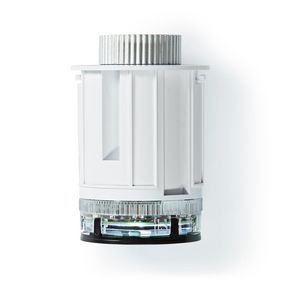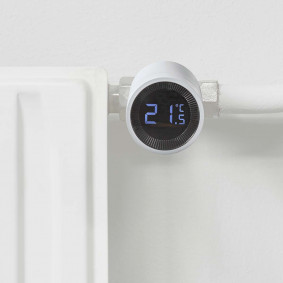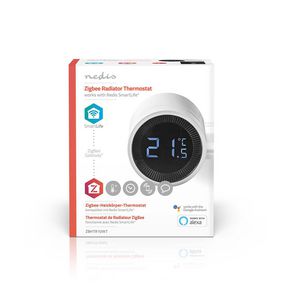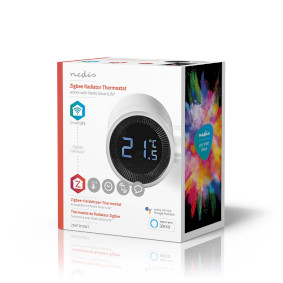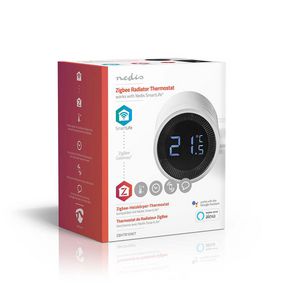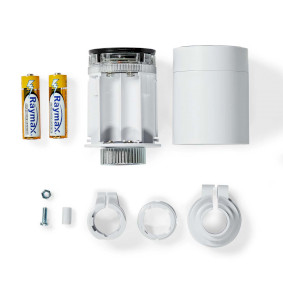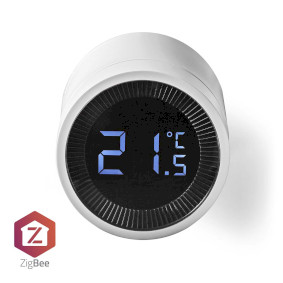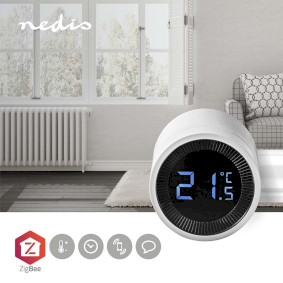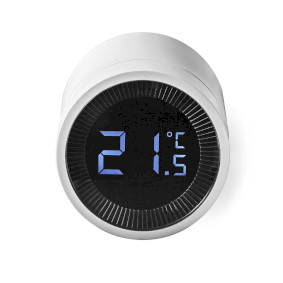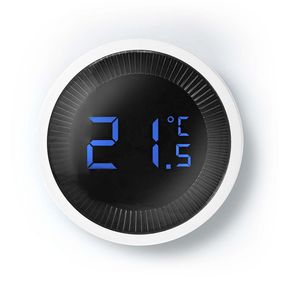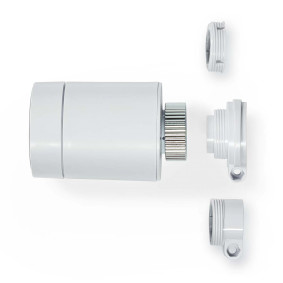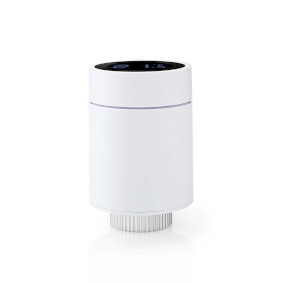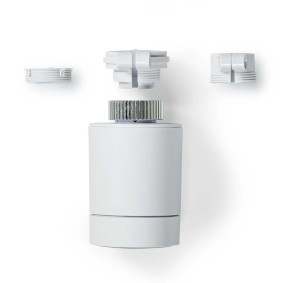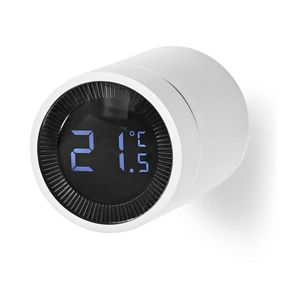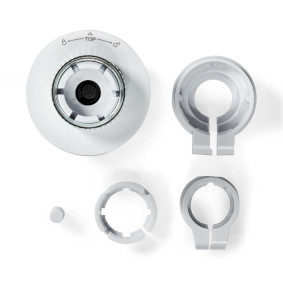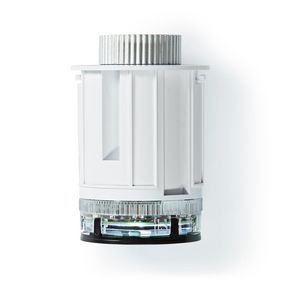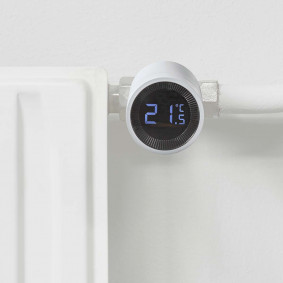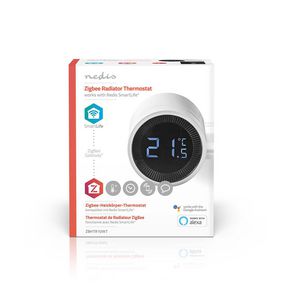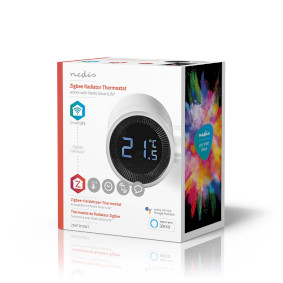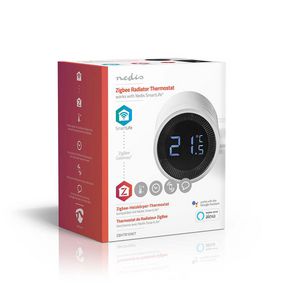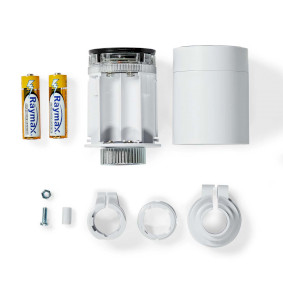 Features
Vendor Part Number: ZBHTR10WT
EAN number: 5412810331604
• Digital smart self-learning thermostat to keep the temperature in the room at the desired level
• Nedis® Smartlife app control to set a schedule or change the temperature remotely with your smartphone
• Zigbee devices need a Zigbee gateway (WIFIZBxxx) to work with the smartlife app
• Google Assistant, Amazon Alexa or Siri voice control to set up scenes and control it with a simple voice command
• With the integrated LED dislplay and the intuitive knob you can change, monitor and control the temperature directly on the radiator
• Child lock to prevent unauthorized temperature changes
• Control multiple radiators at once so no room is ever forgotten
• Combine with other Nedis SmartLife products to create a more intelligent and energy efficient environment
• Easy installation where no special skills or knowledge (electrical or plumbing) is required


We all know the feeling of coming home into a cold room or apartment, or coming home to find out that you left the radiator on all day or night. With this Smart Radiator Control you never have to worry about if you left the radiator on.

Thermostat:
Simply replace your existing radiator knob with this Smart Radiator Control and the built-in self-learning thermostat opens and closes the radiator as far as needed to keep the room at the desired temperature.

Schedule and remote control:
After installing it in the Nedis SmartLife app (using a Nedis Zigbee Gateway: WIFIZBxxx). You are able to set up a schedule to plan when the radiator needs to heat up a room. Make a weekly or a daily schedule, or just use your smart phone to set the temperature, wherever you are.

Voice control:
By combining it with Google Assistant or Amazon Alexa you can simply use your voice to change the target temperature in the room. Or set scenes in the Nedis SmartLife application that can be activated with a single push of a button, or by a single Siri/Google/Alexa command.

Physical control:
On top of all these smart options you can also monitor the temperature on the LED display or intuitively rotate the front to change the desired room temperature, or simply press it to set the temperature to preset levels. A child lock can be activated to prevent undesired temperature changes.

Sensors:
Based on the temperature changes in the room the Smart Radiator Control can be set to recognize if a door or window is left open for a longer period of time, it will than automatically switch off the radiator. If no hot water is available (e.g. if the central heating is switched off) it will also be recognized and act accordingly.
Control multiple radiators at once so you will never again forget a single room. By combining this product with other Nedis SmartLife products (such as the Zigbee door/window sensor or climate sensor) you can setup more accurate and energy efficient systems.

Installation:
Nedis Zigbee Gateway (WIFIZBxxx) is required for installing this product to the Nedis SmartLife application (Android / iOS).
There are no special skills or knowledge (electrical or plumbing) needed for installation. You only need a screwdriver to remove your existing radiator knob and 2 AA batteries to power the Smart Radiator Control, also Hot water needs to be available for the radiator to work, so if your house has central heating, it is important that it is switched on.
Packaging
Package contents
Smart Radiator Thermostat
Adapter
Quick start guide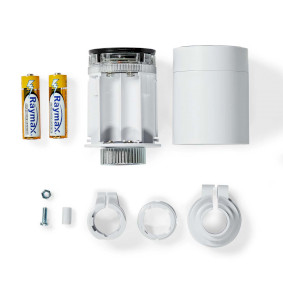 Retail package dimensions Giftbox with eurolock
| Width | Height | Length |
| --- | --- | --- |
| 107 mm | 127 mm | 70 mm |
Logistic dimensions
| Packed per | Width | Height | Length | Weight |
| --- | --- | --- | --- | --- |
| 1 | 110 mm | 150 mm | 70 mm | 252 g |
| 10 | 265 mm | 125 mm | 370 mm | 2580 g |
| 40 | 385 mm | 270 mm | 545 mm | 11280 g |
Product specifications
Width
57 mm

Height
57 mm

Depth
90 mm

Weight
163 g

Colour
White

Maximum transmit antenna gain
0 dBi

Power source type
Battery Powered

Material
Plastic

Compatible with
Nedis® SmartLife

Batteries included
No

App available for
Android™
IOS

Child lock
Yes

Maximum transmit power
9 dBm

Number of Products in Package
1 pcs

Max. battery life
24 months

Maximum water temperature
90 °C

Diameter input
M30 x 1,5 mm

Transmit frequency range
2405 - 2480 MHz

Required batteries (not included)
2x AA/LR6

Display
LCD

Supported wireless technology
Zigbee 3.0

Operating temperature range
5 - 30 °C

SmartLife
Yes

Support
Declaration of Conformity
English
Other languages
Frequently asked questions
What does this device control?
This product allows you to open or close the valve of your radiator to regulate the heating in a room.
You can have it automatically regulate the temperature with schedules or manually through the app.
It does not control your boiler. Your boiler needs to be heating for the radiator to work.


What kind of valves does this thermostat fit?
It is meant for Danfoss valves.
We supply 3 adapters for it.
What does the "window detection" function do?
Window detection works when the thermostat detects a fast drop in temperature
If it drops 5°C within 5 minutes, it will register as an open window. This has to be the temperature that the thermostat measures.

What Danfoss valves are compatible with this thermostat?
Please see the datasheet on this product page for a detailed overview of the compatible valves.
We supply 3 different adapters with- the thermostat.
We do not have any other size adapters for this product.
Do these thermostat control my boiler too?
No, these thermostats only open or close the valve on the radiator it is attached to.
The thermostat shows a different temperature than it actually is in my room.
The internal thermometer measures right next to the radiator.
Although it does apply a correction, the actual room temperature can differ from this measurements. This depends on room size and objects/furniture in the room.
If you use a third party thermometer you can compare the two values and adjust the temperature it opens and closes accordingly.
You can also use our Smartlife climate sensor to trigger the ZBHTR10WT. You can place this in the room for a really accurate temperature.