Kitchen and Cooking/Fun Cooking/Party
Popcorn Maker
1200 W | 2 - 4 min | Red / White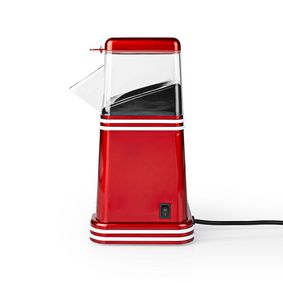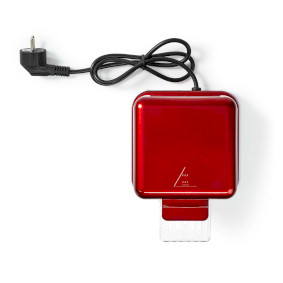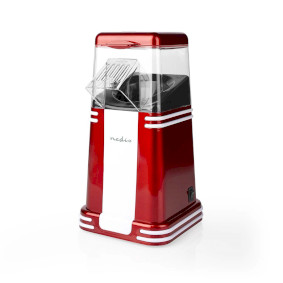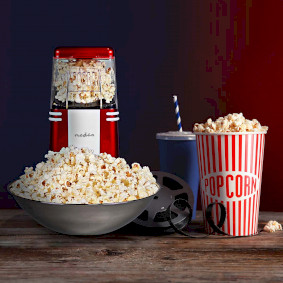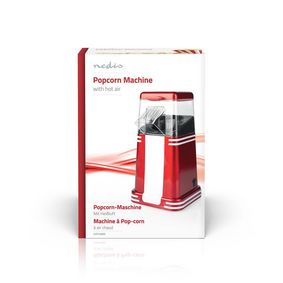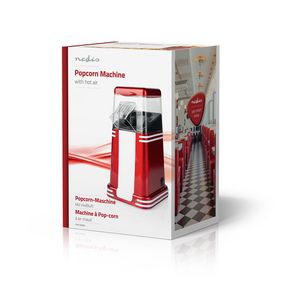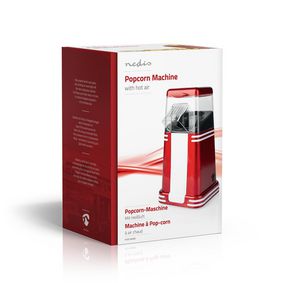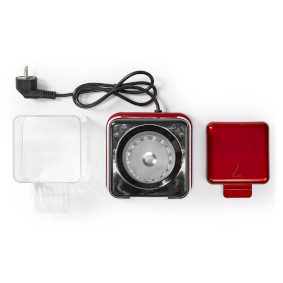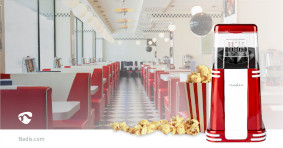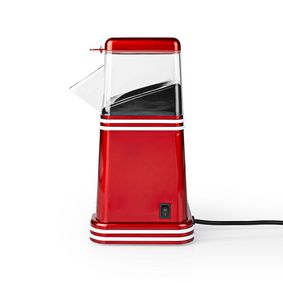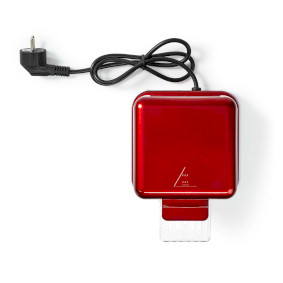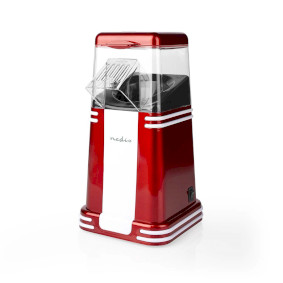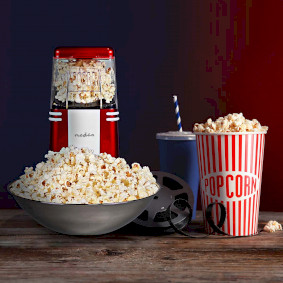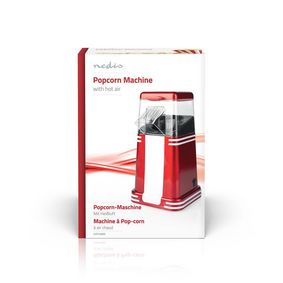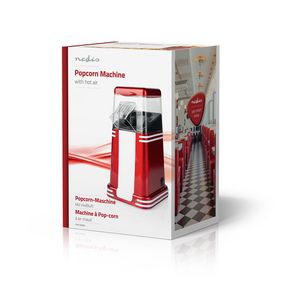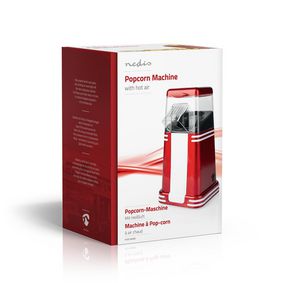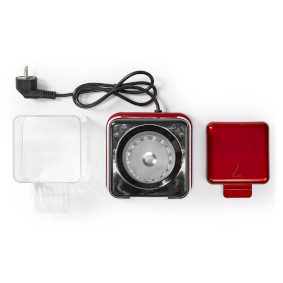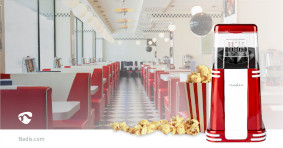 Features
Vendor Part Number: FCPC100RD
EAN number: 5412810315475
• Stylish retro popcorn machine makes fresh, tasty and healthy popcorn
• Using hot air, so no butter or oil is needed
• Quick and easy to use, only needs 2 to 4 minutes
• Makes 40 to 60 grams of popcorn per portion
• Easy to clean thanks to detachable parts

Create your own fresh and tasty popcorn with this Nedis popcorn maker. Perfect for a movie night, children's party or just as a healthy snack. This old-school classic uses hot air to pop healthy, delicious popcorn without adding oil or butter. Making it a delicious low-fat treat for the whole family.

One touch operation means it couldn't be easier to use this popcorn maker machine. Put a handful of corn kernels in the popcorn maker or use the lid as a measuring spoon for the corn. Switch on the popcorn machine and wait for it to pop. Don't forget to put a bowl under the machine so the popcorn doesn't jump all over the place. It takes only 2 to 4 minutes to make your favorite snack. Just pop your corn, pour on some toppings, shake it and it's ready to eat!

The Nedis Popcorn Maker has removable parts that makes it both easy to clean and store.
Packaging
Package contents
Popcorn machine
Quick start guide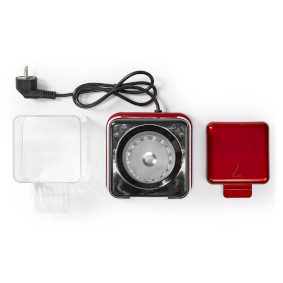 Retail package dimensions Giftbox
| Width | Height | Length |
| --- | --- | --- |
| 200 mm | 285 mm | 160 mm |
Logistic dimensions
| Packed per | Width | Height | Length | Weight |
| --- | --- | --- | --- | --- |
| 1 | 165 mm | 290 mm | 205 mm | 1060 g |
| 6 | 415 mm | 320 mm | 500 mm | 7020 g |
Product specifications
Width
150 mm

Height
291 mm

Depth
175 mm

Weight
858 g

Colour
White
Red

Anti slip bottom
Yes

Material
Plastic

On/Off switch
Yes

Power plug
Type F (CEE 7/7)

Preparation time
2 - 4 min

Maximum power consumption
1200 W

Number of Products in Package
1 pcs

Capacity
60 g

SmartLife
No

Support
Declaration of Conformity
English
Other languages