Kitchen and Cooking/Fun Cooking/Party
Chocolade Fountain
90 W | Red / White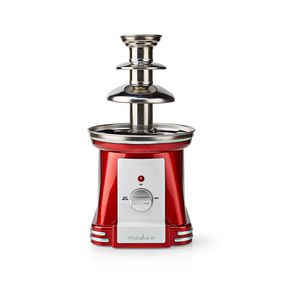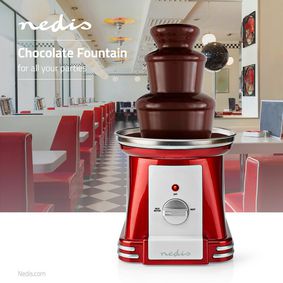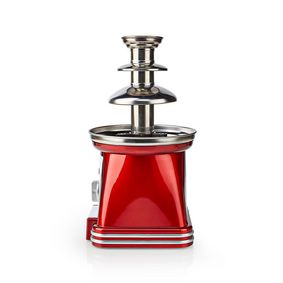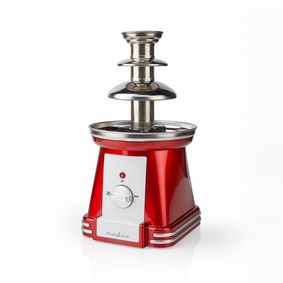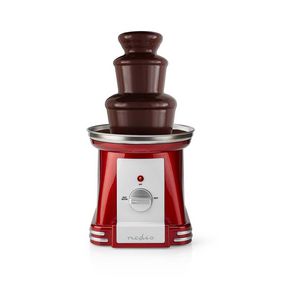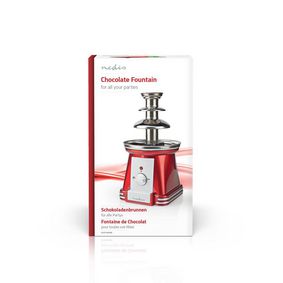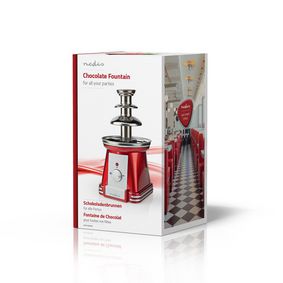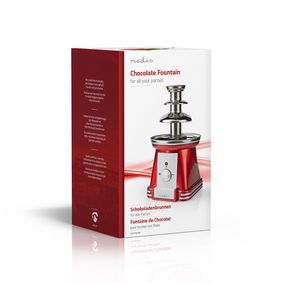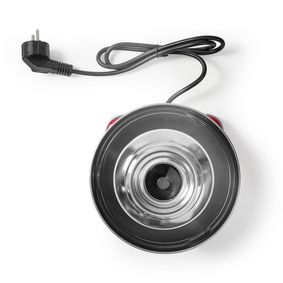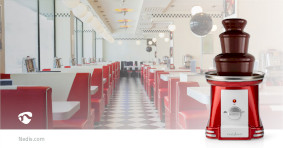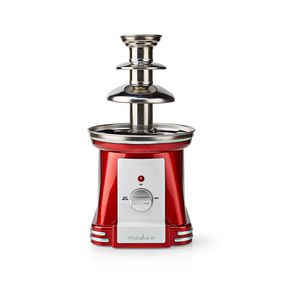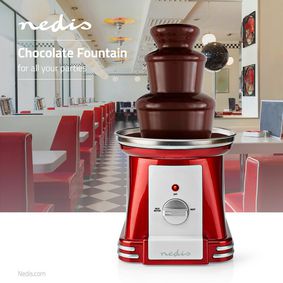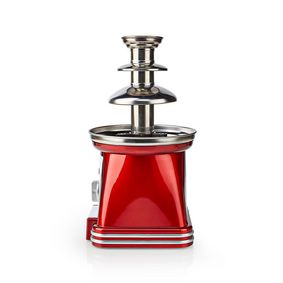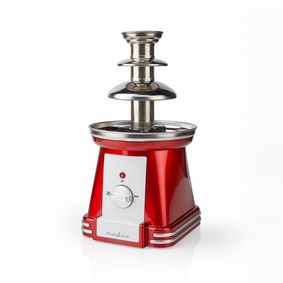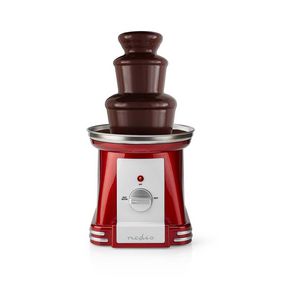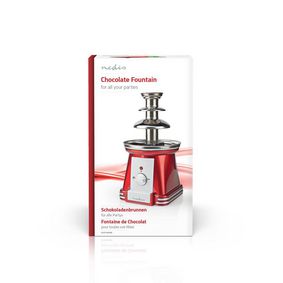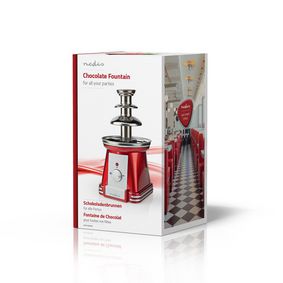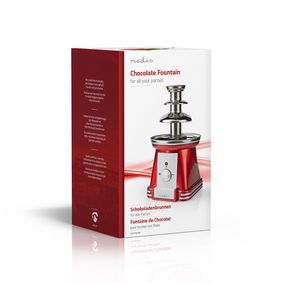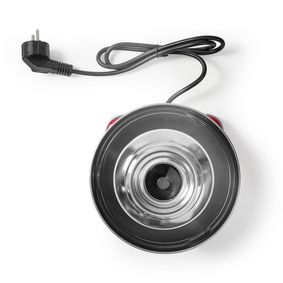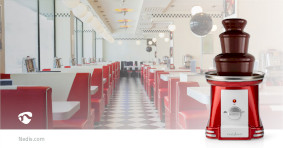 Features
Vendor Part Number: FCCF100FRD
EAN number: 5412810322497
• Stylish retro chocolate fountain for dipping fruit, biscuits, marshmallows, or whatever you can think of
• Can Use with any kind of chocolate (without chunks)
• 3 tiers with wide openings for that special fountain effect
• "Keep warm" function to keep the chocolate at a constant temperature
• Easy to clean due to detachable parts

This retro style Nedis chocolate fountain is perfect for every chocolate lover, whether you're throwing a party, plan a home-made high tea or surprise your guests with an after-dinner treat. See the Chocolate smoothly flow over the layers of the fountain.

You can use any kind of chocolate, White, Milk or Dark. Simply melt your favourite chocolate in the microwave or in a bain-marie and pour it into the base of the fountain. Just turn on the fountain and you're ready to start dipping sliced fruit, marshmallows, cake or whatever satisfies your chocolate cravings. This chocolate fountain has 3 levels with enough space in between for big strawberries or chunky waffles. And it's easy to keep clean thanks to its removable parts. The top parts are dishwasher-safe, but it is much easier to clean while the chocolate is still in a liquid form.

It is recommended that you use chocolate made specifically for chocolate fountains. These have a high Cocoa content. Melt the chocolate, adding a little sunflower oil or milk to the melted chocolate where the Chocolate seems too thick! It will need at least 500 grams of chocolate/Liquid Chocolate to make the fountain work optimally. Although the chocolate fountain can melt solid pieces of chocolate, it is advisable to melt the chocolate beforehand so that you can turn on the fountain and use immediately. Enjoy!
Packaging
Package contents
Chocolate fountain
Quick start guide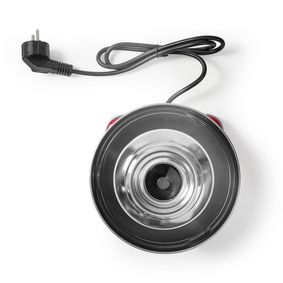 Retail package dimensions Giftbox
| Width | Height | Length |
| --- | --- | --- |
| 190 mm | 328 mm | 180 mm |
Logistic dimensions
| Packed per | Width | Height | Length | Weight |
| --- | --- | --- | --- | --- |
| 1 | 185 mm | 325 mm | 190 mm | 1480 g |
| 4 | 390 mm | 350 mm | 390 mm | 6340 g |
Product specifications
Width
175 mm

Height
322 mm

Depth
175 mm

Weight
1205 g

Colour
White
Red

Material
Metal
Plastic

Power plug
Type F (CEE 7/7)

Maximum power consumption
90 W

Number of Products in Package
1 pcs

SmartLife
No

Support
Declaration of Conformity
English
Other languages