Kitchen and Cooking/Small Kitchen Appliances/Ice Makers
Ice Cream Maker
1.0 l | White | Plastic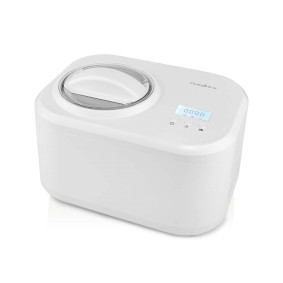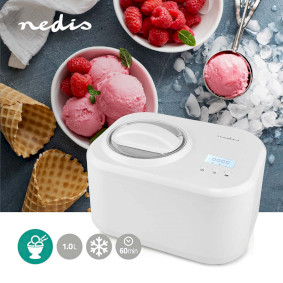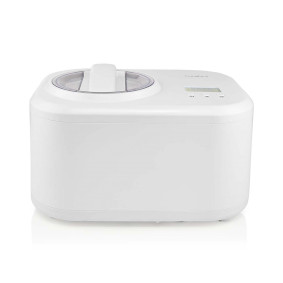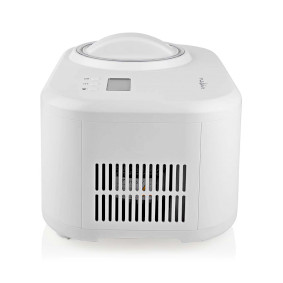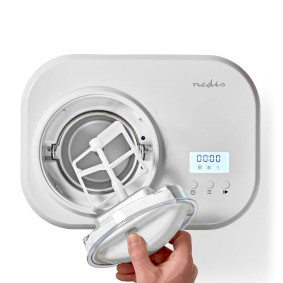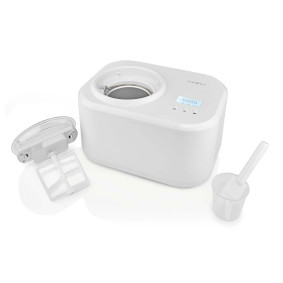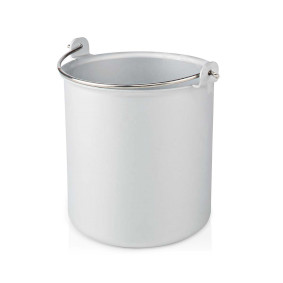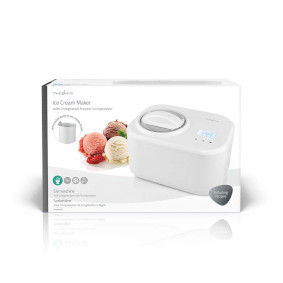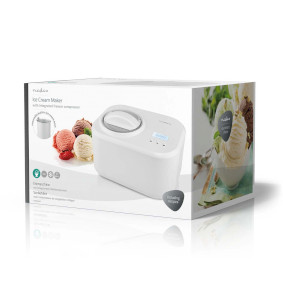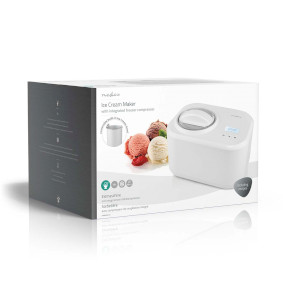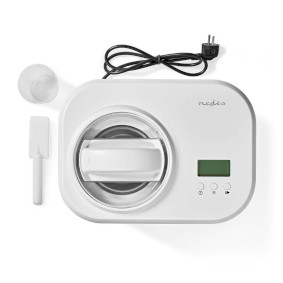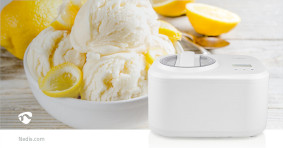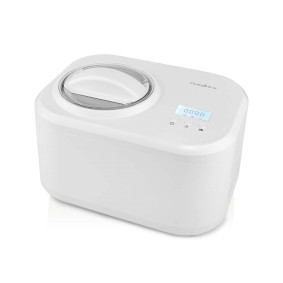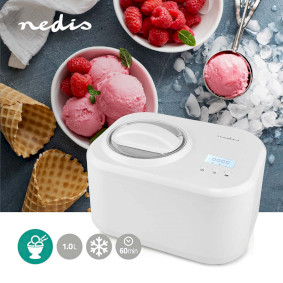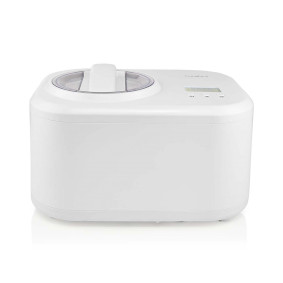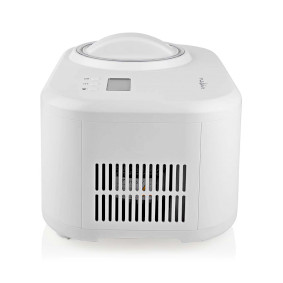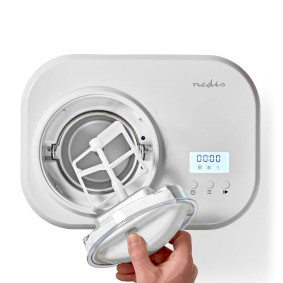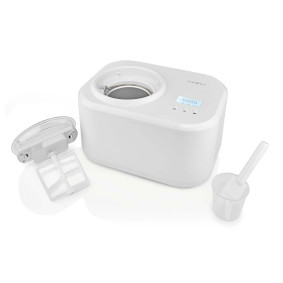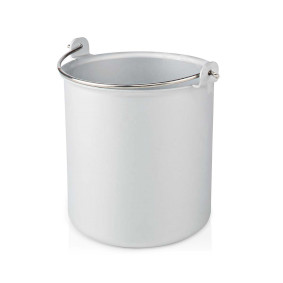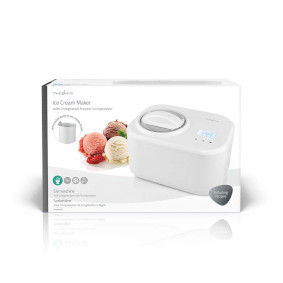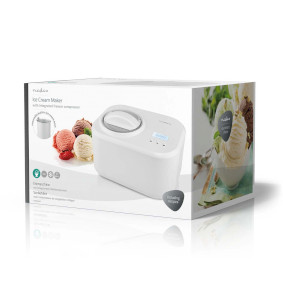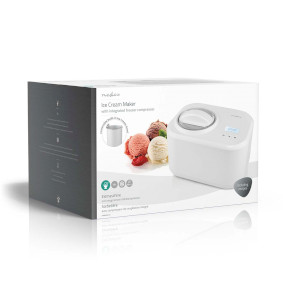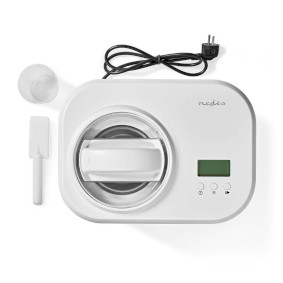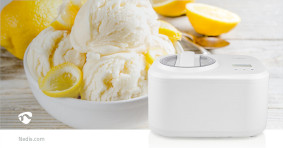 Features
Vendor Part Number: KAIM600CWT
EAN number: 5412810402137
• Fully automatic ice cream maker with built-in compressor
• Pre-freezing is not needed
• Ice cream can be made within 60 minutes
• Keep cooling function (1 hour after ice cream is ready)
• Removable ice cream bowl, which makes it easy to clean
• LCD display

With this Nedis ice cream maker, you can simply make your own delicious ice cream in no time. You don't need to be a professional chef to make the best ice cream, since this machine does the work for you. The ice cream maker works fully automatically and has a built-in freezer compressor.

No need to wait for a long time, because pre-freezing is unnecessary and you will have your ice cream ready within an hour. This also means the bowl doesn't have to be put in the freezer before you start, which is even more time-saving. The built-in ice cream bowl is removable, so cleaning after use is super easy.

Would you like to make a quick homemade dessert? Just put your favourite ice cream ingredients in the machine before dinner, adjust the right settings on the LCD display, set the correct time and experience the preparation process through the semi-transparent lid. And voila, after dinner you can enjoy your own tasty creation! Want to keep your ice cream cool after it's ready? The cooling function makes sure that it remains cool for 1 hour afterwards.
Packaging
Package contents
Ice Cream Maker
Spoon
Measuring Cup
Manual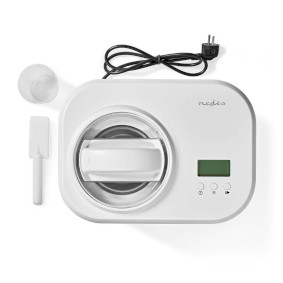 Retail package dimensions Giftbox
| Width | Height | Length |
| --- | --- | --- |
| 300 mm | 255 mm | 400 mm |
Logistic dimensions
| Packed per | Width | Height | Length | Weight |
| --- | --- | --- | --- | --- |
| 1 | 300 mm | 260 mm | 405 mm | 8180 g |
Product specifications
| | |
| --- | --- |
| Width | 250 mm |
| Height | 220 mm |
| Depth | 350 mm |
| Weight | 7530 g |
| Colour | White |
| Material | Plastic |
| Power cable length | 0.70 m |
| Maximum power consumption | 100 W |
| Capacity | 1.0 l |
| Power plug | Type F (CEE 7/7) |
| Number of Products in Package | 1 pcs |
| SmartLife | No |
Support
Declaration of Conformity
English
Other languages