SmartLife Electric Kettle
Home & Living/Kitchen & Cooking/Kettles
SmartLife Electric Kettle
Wi-Fi | 1.7 l | Glass | 40,60,70,80,90,100 °C | Temperature indicator | Rotatable 360 degrees | Concealed heating element | Strix® controller | Boil-dry protection | Android™ / IOS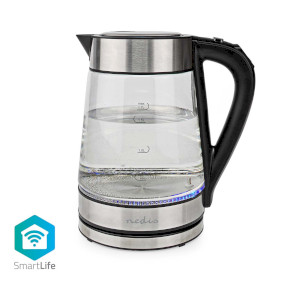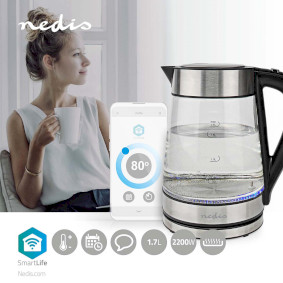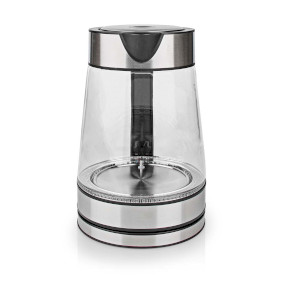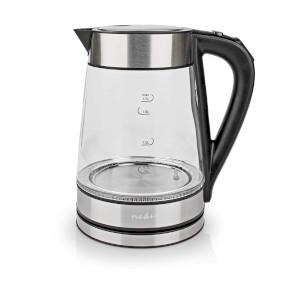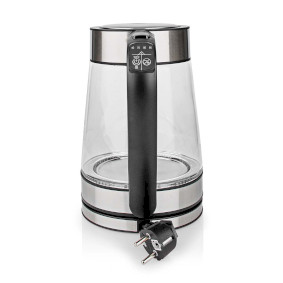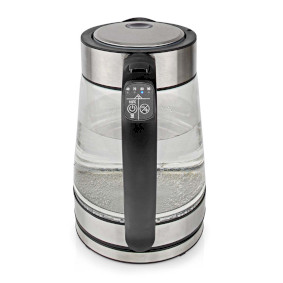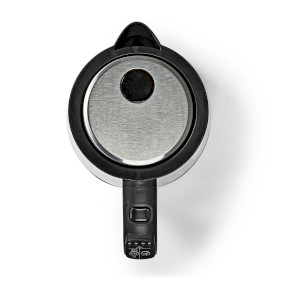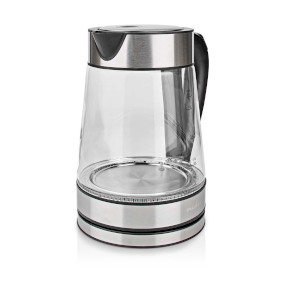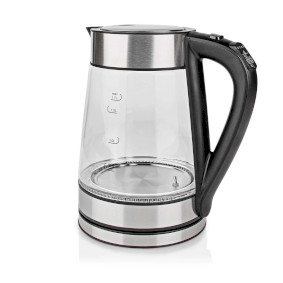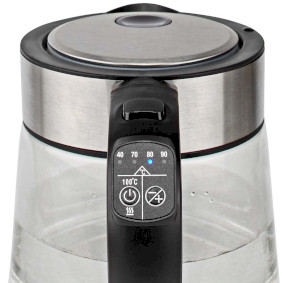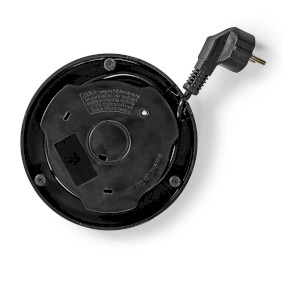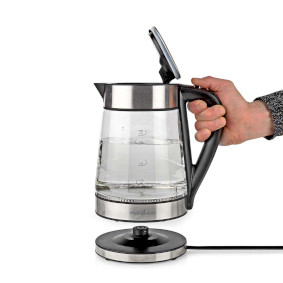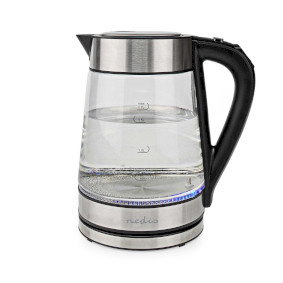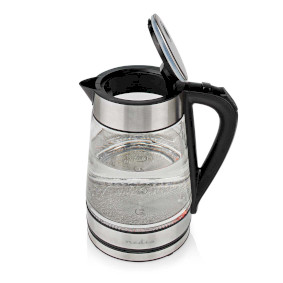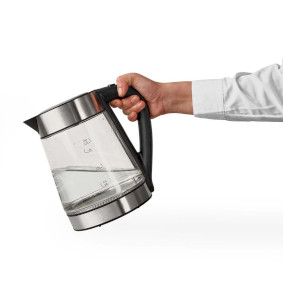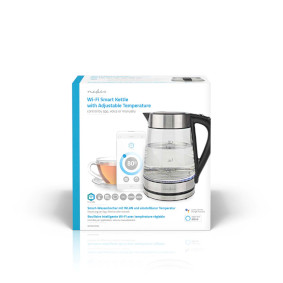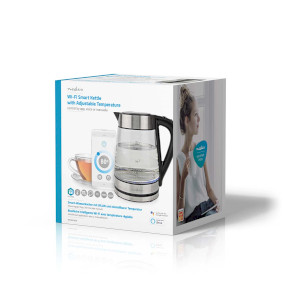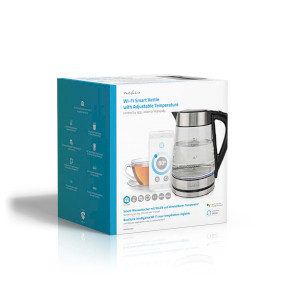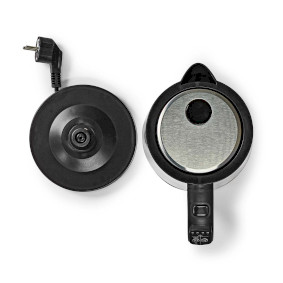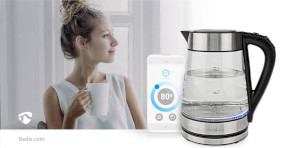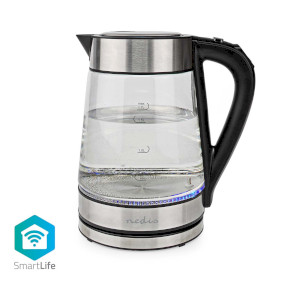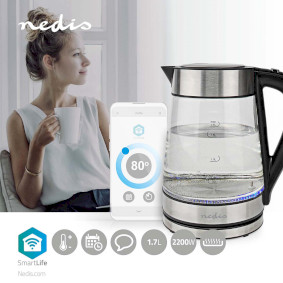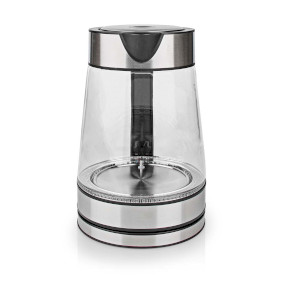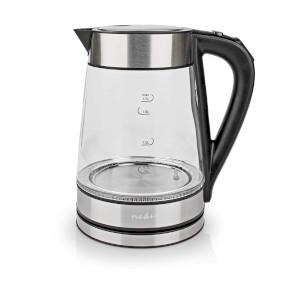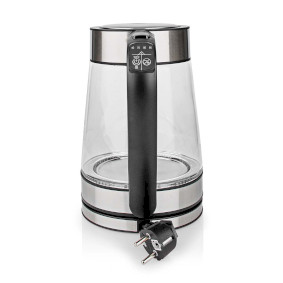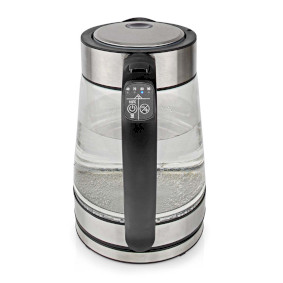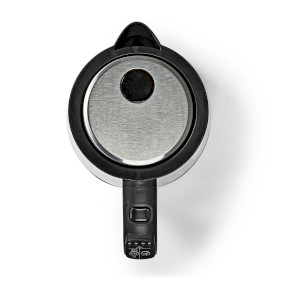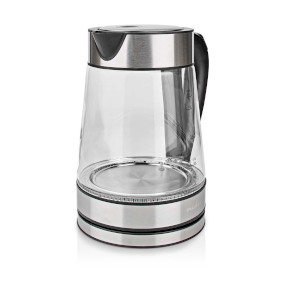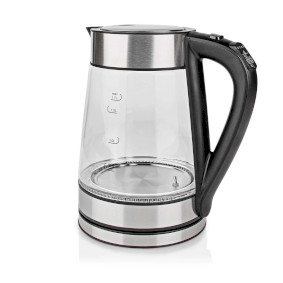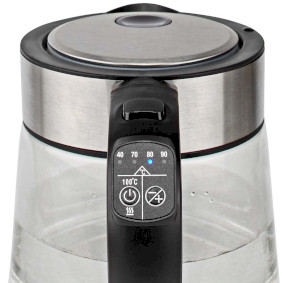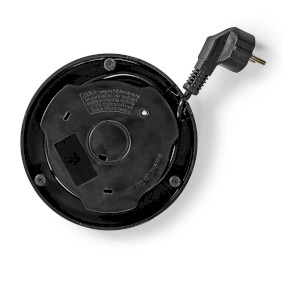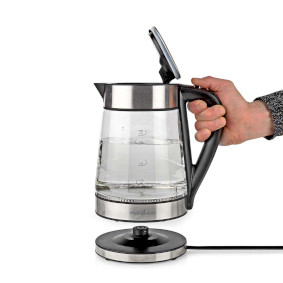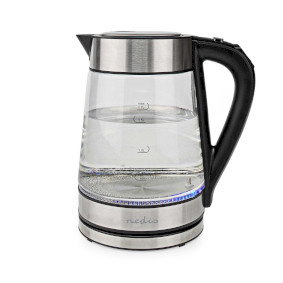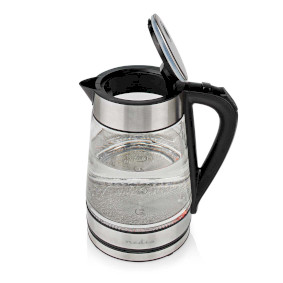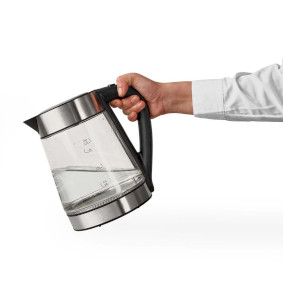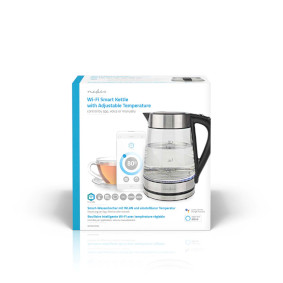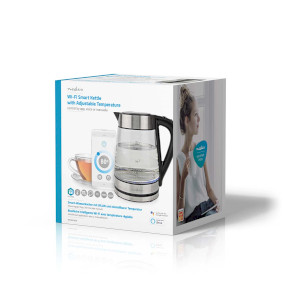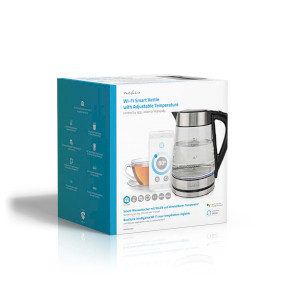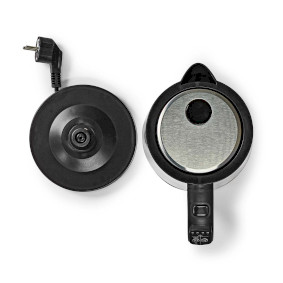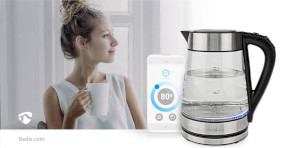 Features
Vendor Part Number: WIFIWK10CGS
EAN number: 5412810400911
• Smart Wi-Fi Glass Kettle with stainless steel accents and a volume of 1.7 liters
• With a concealed 2200 W heating element for easy cleaning
• Cordless kettle on 360° pirouette base for easy lifting
• Strix control - according to international safety standards
• With a removeable filter to prevent limescale
• Spring lid with large opening for easy filling and cleaning
• Easy to read water level indicator
• Adjustable temperature from 40 to 100 °C with 10° interval
• Connects directly to Wi-Fi, so no additional hub required
• Control with Smartlife app to set automation or time schedule
• Supports voice control in combination with Amazon Alexa or Google Home
• Can be combined with other Nedis SmartLife products like lights, smart plugs, sensors, and heaters to create your perfect smart morning




Make your everyday life easier and smarter with this Smart Kettle. Connect it to your Wi-Fi using the free Nedis SmartLife app, fill it with water and control it from wherever you're located. Whether you are lying in bed, sitting across the room, or on your way home, a single touch of a button on your phone or a simple voice command to your favorite voice assistant will turn on the kettle.

The smart kettle does not only boil the water for you, it can also heat it to any set temperature as well as keeping the water warm. All of this is possible using the app, voice commands, or by using the touch LED display on top of the handle.

Temperature can be set at 10° intervals from 40 to 100°C for your perfect cup of tea. The current temperature is shown both in the app and on the kettle's display. Blue illumination is switched on when the kettle is turned on, and a beep as well as a push notification indicate that the desired target temperature is reached.
The glass jug with stainless steel accents holds up to 1.7 L water and forms a timeless design that will suit any kitchen or office. The removable anti-scale filter reduces the amount of lime in your beverages. The stainless steel base is minimalistic and support 360° rotation of the kettle.

Combine it with other Nedis SmartLife products like lights, smart plugs, sensors, and heaters to create your perfect smart morning.
Packaging
Package contents
Smart Kettle
Base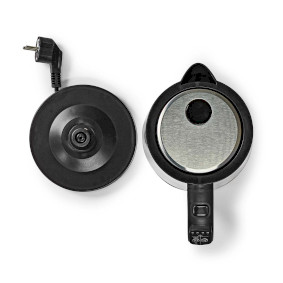 Retail package dimensions Giftbox
| Width | Height | Length |
| --- | --- | --- |
| 225 mm | 240 mm | 188 mm |
Logistic dimensions
| Packed per | Width | Height | Length | Weight |
| --- | --- | --- | --- | --- |
| 1 | 190 mm | 240 mm | 230 mm | 1515 g |
| 6 | 465 mm | 270 mm | 590 mm | 9880 g |
Product specifications
Width
155 mm

Height
230 mm

Depth
225 mm

Weight
1131 g

Power source type
Mains Powered

Anti slip bottom
Yes

Cord storage space
Yes

Warning signal
Yes

Temperature indicator
Yes

Indicator light
Yes

Maximum transmit antenna gain
2.5 dBi

Material
Glass
Stainless Steel

Water level indicator
Yes

Shape water cooker
Jug-shape

Capacity
1.7 l

Boil-dry protection
Yes

Concealed heating element
Yes

Rotatable 360 degrees
Yes

Strix® controller
Yes

Maximum power consumption
2200 W

Maximum transmit power
18 dBm

App available for
Android™
IOS

Temperature display
Digital

Housing material
Glass

LED lighting
Yes

Transmit frequency range
2412 - 2472 MHz

Power plug
Type F (CEE 7/7)

Supported wireless technology
Wi-Fi

Number of Products in Package
1 pcs

Power cable length
0.75 m

Input voltage
220 - 240 V AC

Adjustable temperature setting
40,60,70,80,90,100 °C

SmartLife
Yes

Support
Declaration of Conformity
English
Other languages