Household and Living/Health/Medical Aid
SmartLife Pulse Oximeter
Bluetooth | OLED Display | Anti-movement interference / Auditory alarm / High precision sensor / Oxygen saturation (SpO2) / Perfusion index (PI) / Pulse rate (PR) | White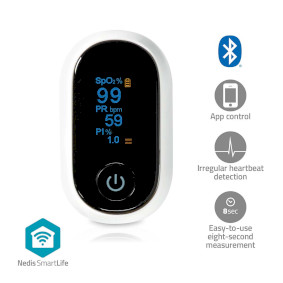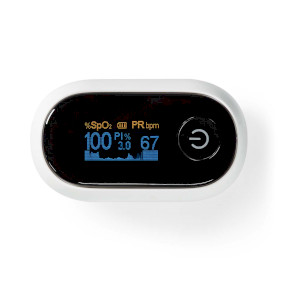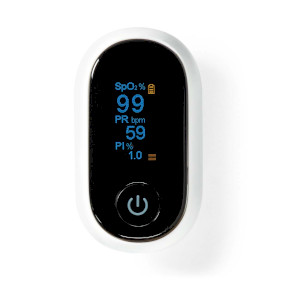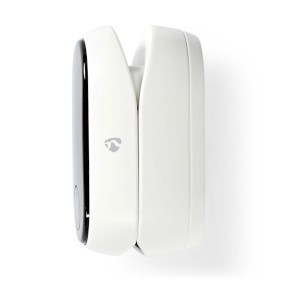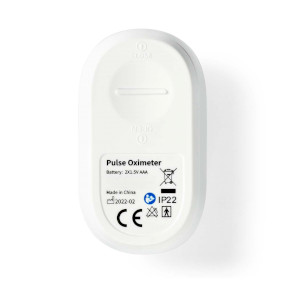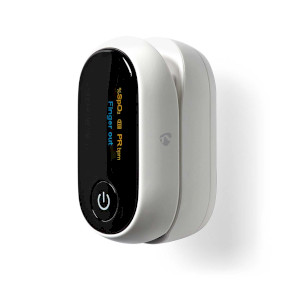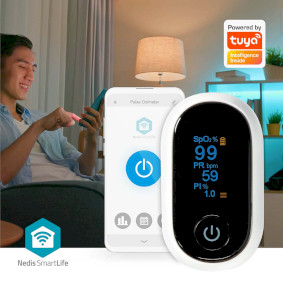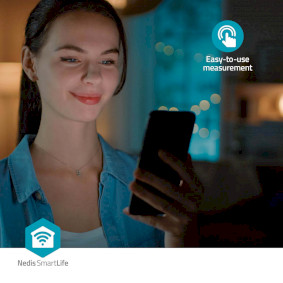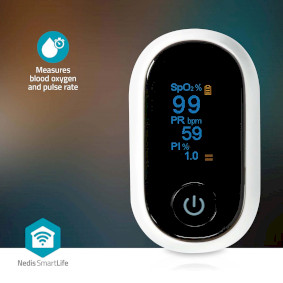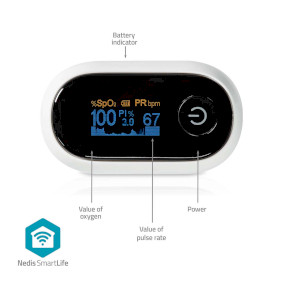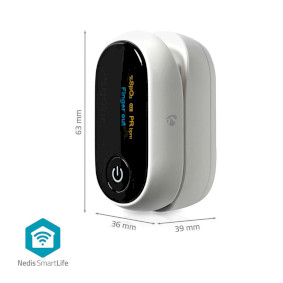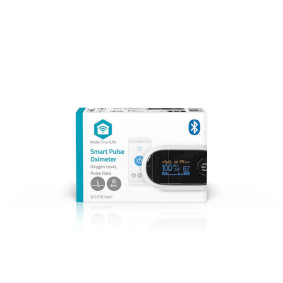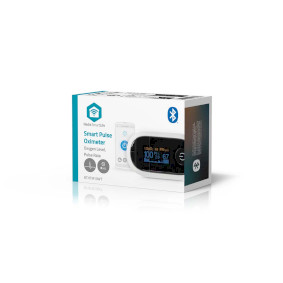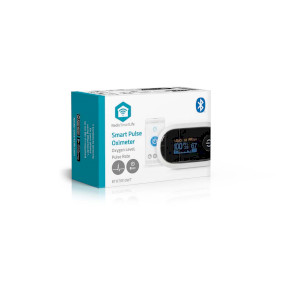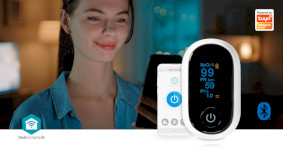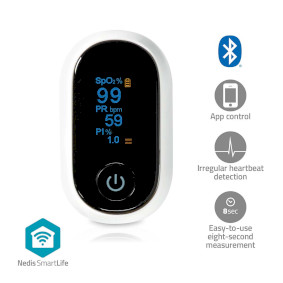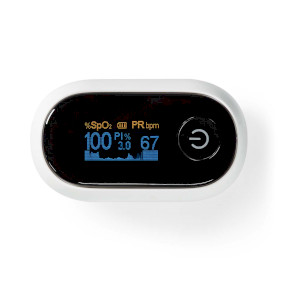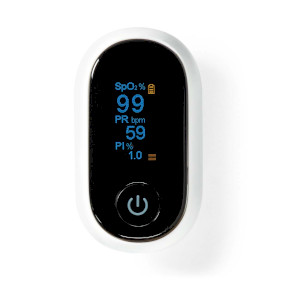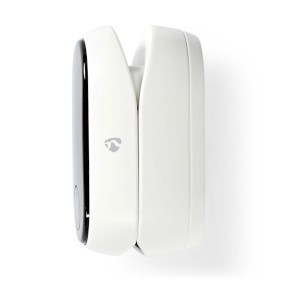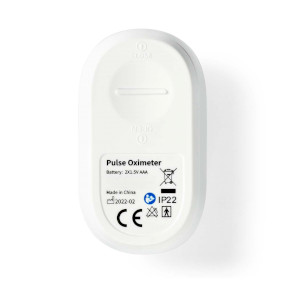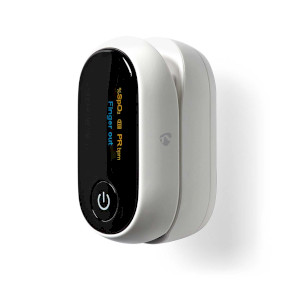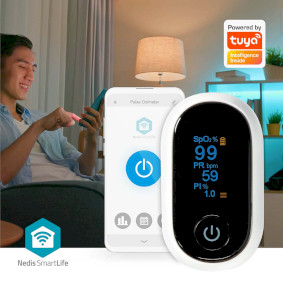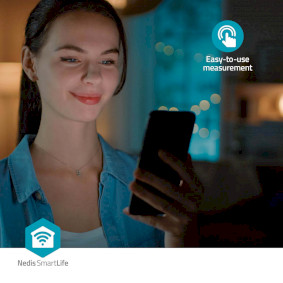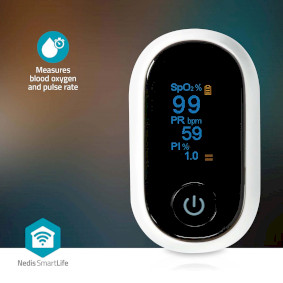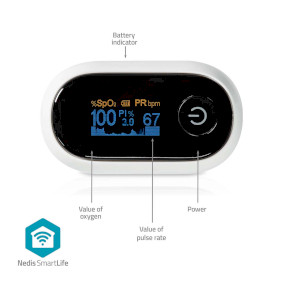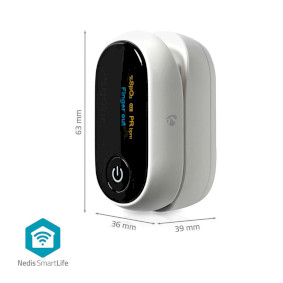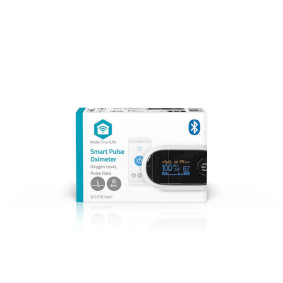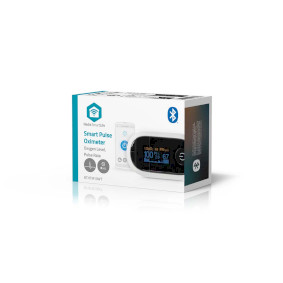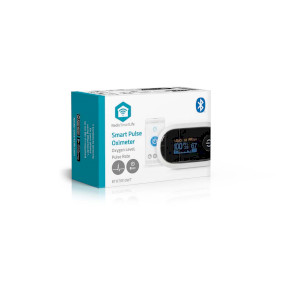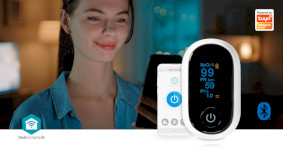 Features
Vendor Part Number: BTHOX10WT
EAN number: 5412810418381
• The Smart Pulse Oximeter measures blood oxygen (SpO2), pulse rate (PR) and perfusion index (PI)
• Easy-to-use eight-second measurement with one touch of a button
• High precision sensor ensures accurate, reliable readings
• Warning sounds when blood oxygen is too low or when pulse rate is either too low or too high
• HD OLED screen clearly displays measurements
• Connects to the Nedis SmartLife app to store measurements
• The app saves data automatically to the right account and monitor readings
• The app displays graphs of different measurements overtime




The Nedis Smart Pulse Oximeter measures blood oxygen (SpO2), pulse rate (PR) and pulse strength, also known as perfusion index (PI). It is a portable, easy-to-use device that uses a high precision sensor to ensure accurate, reliable readings.

Pulse Oximeter comes with an 8-second measurement with one touch of a button. The device will warn you if the blood oxygen is too low. It also gives a beep when pulse rate is too low or too high. The device can be used by anyone who wants to know more about their health, such as athletes and the elderly. You can use it when you quit smoking and even when you're a lung, asthma or heart patient. It is important that you keep a close eye on your health.

The HD OLED screen displays all readings clearly. You can even change the direction of the display, so no more squinting at small numbers on a screen! When you connect to the Nedis SmartLife app via Bluetooth you can automatically store your data. You never have to worry about losing data again! You can track your data over time and check whether they improve or worsen over time. You can also compare your own SpO2, PR and PI with others in your family - perfect for keeping an eye on everyone's health at home!
Packaging
Package contents
• Pulse Oximeter
• Manual
• Pouch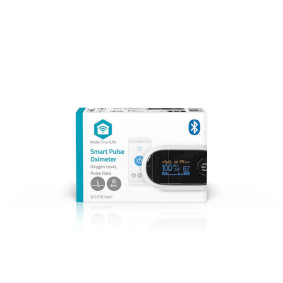 Retail package dimensions Giftbox
| Width | Height | Length |
| --- | --- | --- |
| 55 mm | 83 mm | 45 mm |
Logistic dimensions
| Packed per | Width | Height | Length | Weight |
| --- | --- | --- | --- | --- |
| 1 | 45 mm | 85 mm | 55 mm | 69 g |
| 120 | 270 mm | 300 mm | 395 mm | 8820 g |
Product specifications
Width
63 mm

Height
32 mm

Depth
31 mm

Weight
40 g

Colour
White

Power source type
Battery Powered

App available for
Android™
IOS

Bluetooth
Yes

Alarm function
Yes

Required batteries (not included)
2x AAA/LR03

Battery level indicator
Yes

Auto shut-off
Yes

Number of Products in Package
1 pcs

SmartLife
Yes

Display type
OLED Display

Smart health functions
Anti-movement interference
Auditory alarm
Perfusion index (PI)
Pulse rate (PR)
Oxygen saturation (SpO2)
High precision sensor

Pulse rate range
25 - 250 bpm

Pulse rate accuracy
± 2 bpm

SpO2 range
35 - 100 %

SpO2 accuracy
100 - 90% (±2%)
90 - 80% (±2%)
80 - 70% (±2%)
100 - 70% (±2%)
69 - 0% (unspecified)