Cables and Adapters/Computer and Network/USB Adapters and Docking
USB Hub
1x USB-C™ 3.2 Gen 2 Male | USB-C™ 3.2 Gen 2 Female with PD 3.0 / 3x USB-C™ 3.2 Gen 2 Female | 4 port(s) | USB 3.2 Gen 2 | USB Powered | 10 Gbps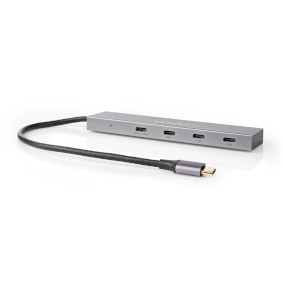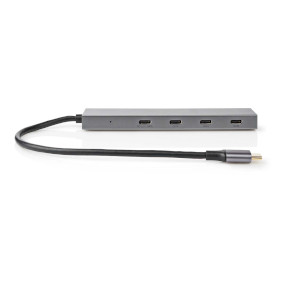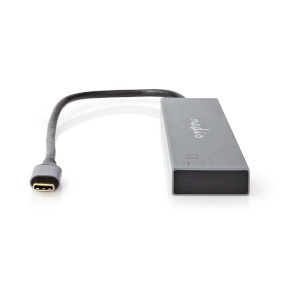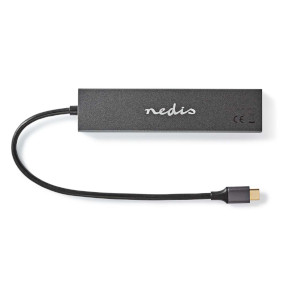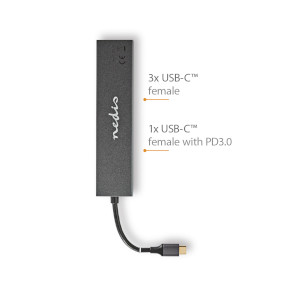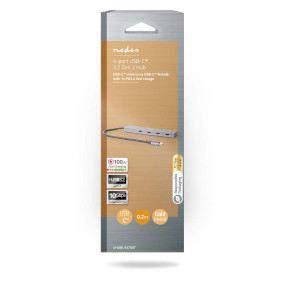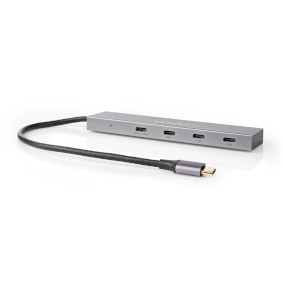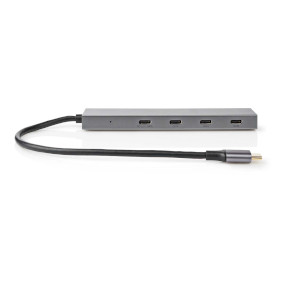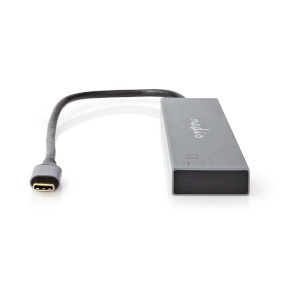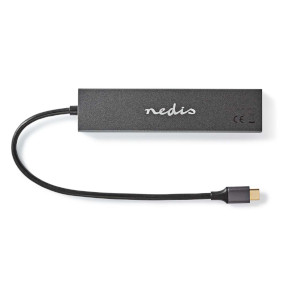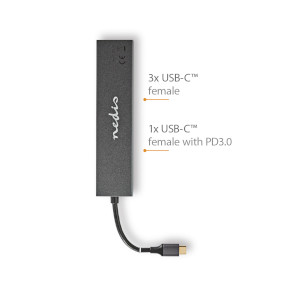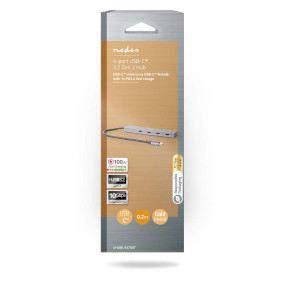 Features
Vendor Part Number: UHUBU3470AT
EAN number: 5412810412822
• USB 3.2 Gen2 Type-C input
• 4 x USB 3.2 Type-C Output
• Supports USB SuperSpeed 10Gbps, downwards compatible with USB 3.0 / 2.0
• Maximum support PD3.0 100W fast charge, with 10W preloaded for
docking products
• Compact aluminum design
• Blue LED power light (steady on when power on)
• Integrated USB Type-C Cable
• Suitable for computers, tablets and mobile phones
• Plug-and-play, no driver software required
• Compatible with all operating systems


This stylish Nedis aluminum 4-port USB 3.2 Gen 2 Hub allows you to connect multiple USB-C™ devices to the USB-C™ port of your notebook. Simply connect your existing USB-C™ devices to your USB-C™ notebook to the 4-port USB-C™ Hub. Once connected to your notebook's USB-C™ port, it adds four USB-C™ ports to connect new USB-C™ devices.

All ports on the 4-port USB-C™ Hub support 10Gbps data transfer speeds and one of the ports supports PD fast charge function, conform to the PD3.0 charging standard.

The Hub is bus-powered so no external power adapter is required. The lightweight aluminum Hub has a fixed connected cable, making it the perfect portable addition to your notebook. The 4 port USB-C™ Hub is fully Plug & Play, which means that no additional driver software is required so you can be up and running quickly.
Packaging
Package contents
1 x 4-port USB-C™ hub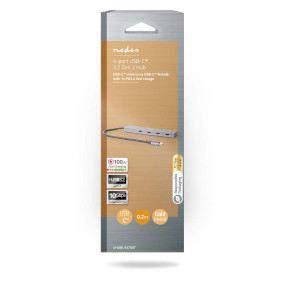 Retail package dimensions Box
| Width | Height | Length |
| --- | --- | --- |
| 80 mm | 230 mm | 20 mm |
Logistic dimensions
| Packed per | Width | Height | Length | Weight |
| --- | --- | --- | --- | --- |
| 1 | 25 mm | 235 mm | 80 mm | 89 g |
| 10 | 230 mm | 105 mm | 245 mm | 1073 g |
| 60 | 270 mm | 345 mm | 485 mm | 7060 g |
Product specifications
Width
360 mm

Height
10 mm

Depth
30 mm

Weight
55 g

Colour
Anthracite

Material
Aluminium

Output power
10 W
100 W

Number of outputs
4

Power source type
USB Powered

Input voltage
5 V DC

Number of inputs
1

Input current
0.9 A

Number of Products in Package
1 pcs

Data rate
10 Gbps

Maximum speed
10 Gbps

Output current
0.9 A

Ports
4 port(s)