Safety and Security/Detectors/Door/Window Alarm
Door Window Sensor
Zigbee 3.0 | Battery Powered | Android™ / IOS | White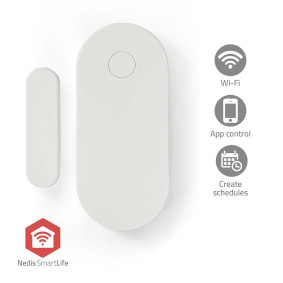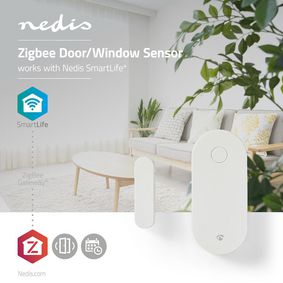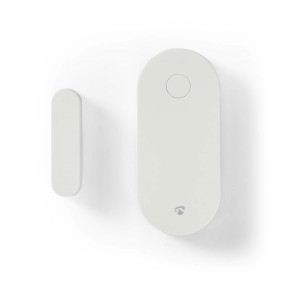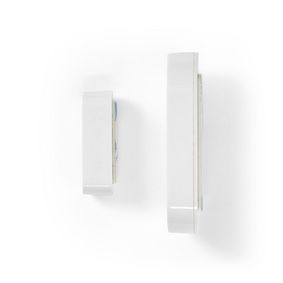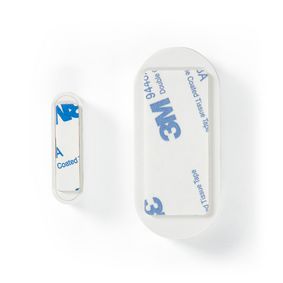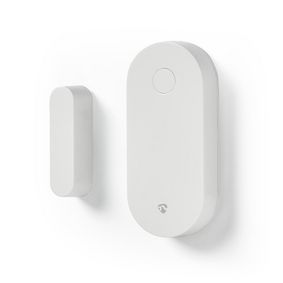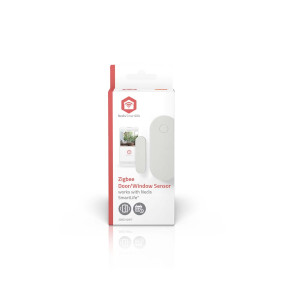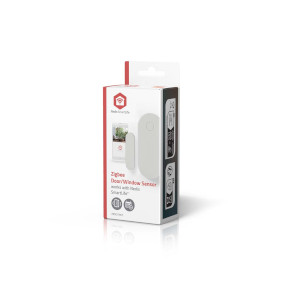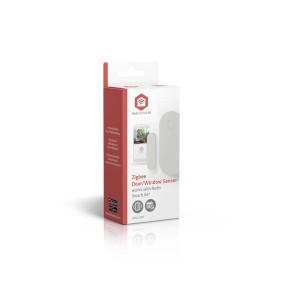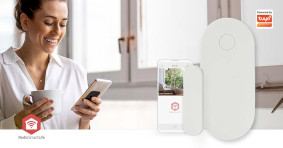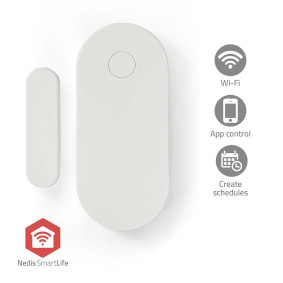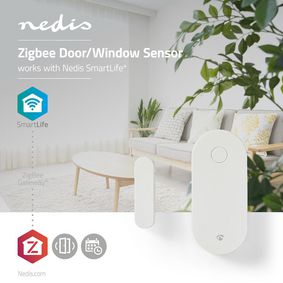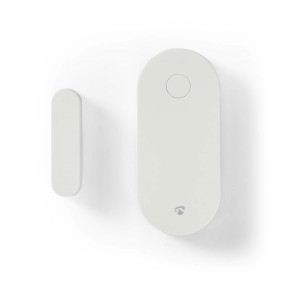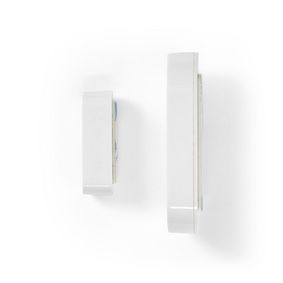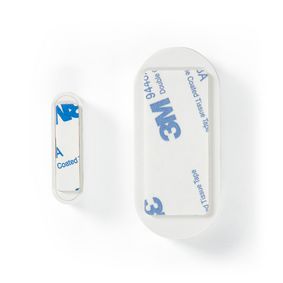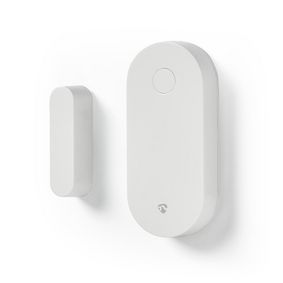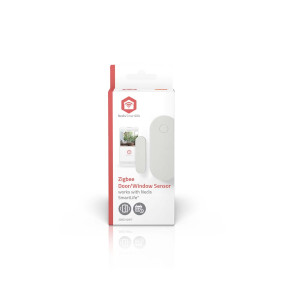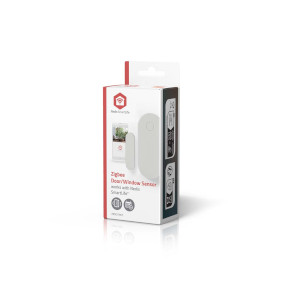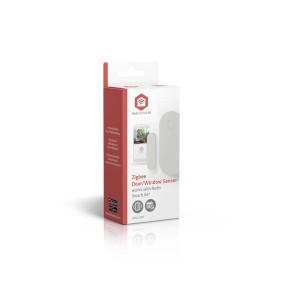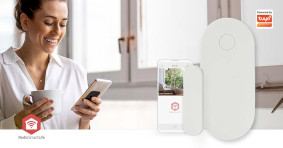 Features
Vendor Part Number: ZBSD10WT
EAN number: 5412810329441
• Detect whether a door or window is opened or closed wherever you want - within a range of approximately 30 m from the Nedis Zigbee gateway (WIFIZBxxx)
• Fully integrates with your Nedis SmartLife application (through the Nedis Zigbee gateway) to combine with other smart products in automations.
• Battery powered for flexible placement
• Battery lifetime of up to one year


This smart sensor will recognize whether your door or window is opened or closed and sends this information to your Nedis SmartLife application. To do this, a Nedis Zigbee gateway (WIFIZBxxx) is required.
This enables you to do many different things automatically, such as notifying you when someone is in your house or send you a reminder when a door or window is left open.
By combining this sensor with other products in the Nedis SmartLife application, you can trigger any additional Nedis SmartLife product on opening a door (e.g. light, smart plug or siren) or switch off a heater or air conditioner when the door is open.
Its compact size and the included battery with a lifetime of up to one year (with six triggers per day) lets you place this sensor anywhere you want (within a range of approximately 30 metres of the Zigbee gateway).
Packaging
Package contents
Door/window sensor
Quick start guide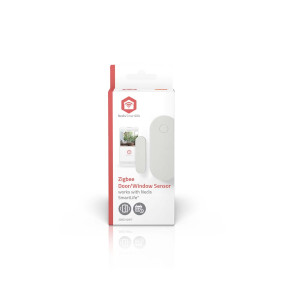 Retail package dimensions Giftbox with eurolock
| Width | Height | Length |
| --- | --- | --- |
| 64 mm | 150 mm | 40 mm |
Logistic dimensions
| Packed per | Width | Height | Length | Weight |
| --- | --- | --- | --- | --- |
| 1 | 40 mm | 150 mm | 65 mm | 76 g |
| 8 | 145 mm | 110 mm | 270 mm | 700 g |
| 120 | 300 mm | 450 mm | 565 mm | 11640 g |
Product specifications
Width
60 mm

Height
11 mm

Depth
26 mm

Weight
22 g

Colour
White

Maximum transmit antenna gain
0 dBi

Power source type
Battery Powered

Material
Plastic

Maximum transmit power
10 dBm

Compatible with
Nedis® SmartLife

Batteries included
Yes

App available for
Android™
IOS

Transmit frequency range
2400 - 2484 MHz

Required batteries (included)
1x CR2032

Number of Products in Package
1 pcs

Operating temperature range
0 - 40 °C

Supported wireless technology
Zigbee 3.0

SmartLife
Yes