Security & Safety/Alarm Security/Alarm Systems
Key Finder
Battery Powered | 1x CR2032 | Batteries included | Bluetooth® version: 4.0 | Battery life up to: 1 year | White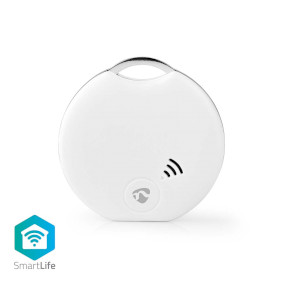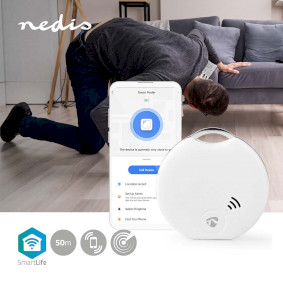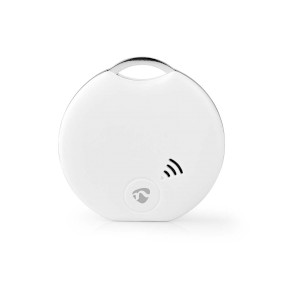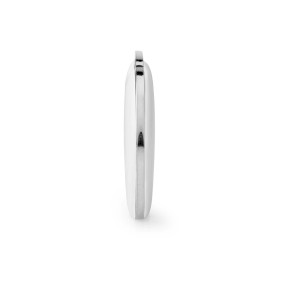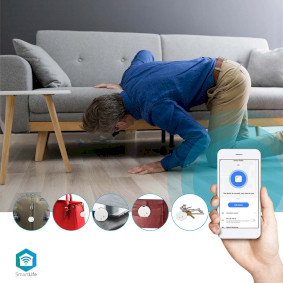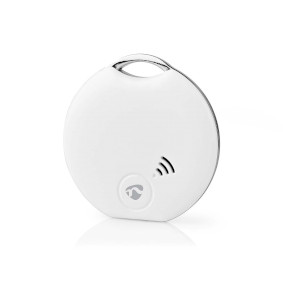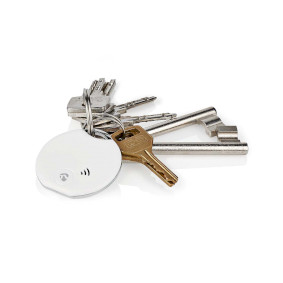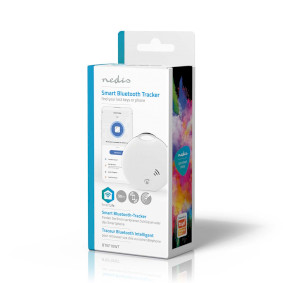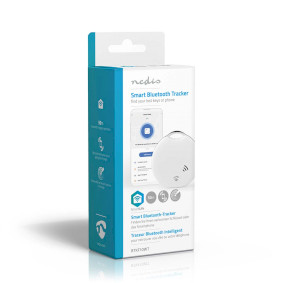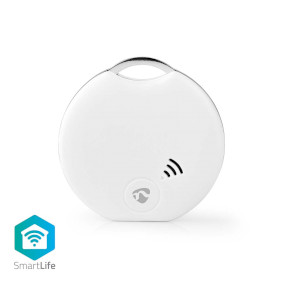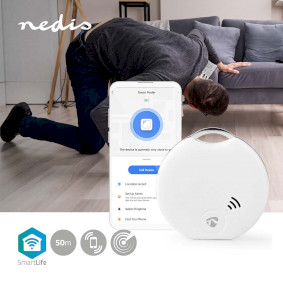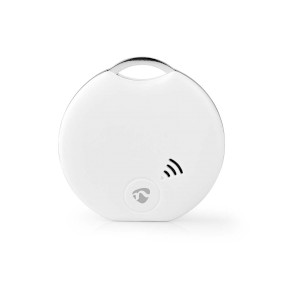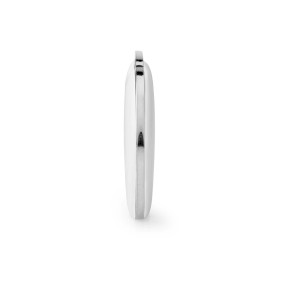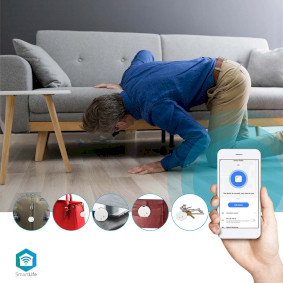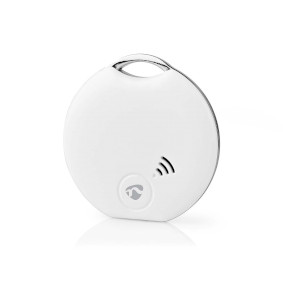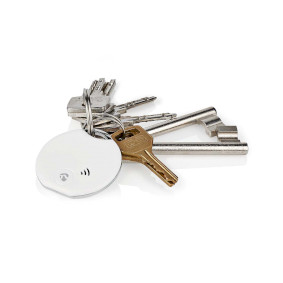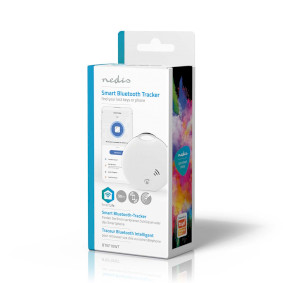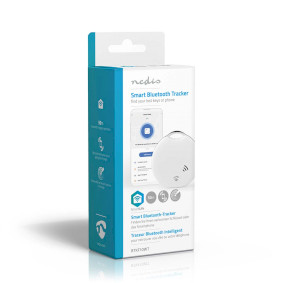 Features
Vendor Part Number: BTKF10WT
EAN number: 5412810401604
• Tracker to help you find any lost things in seconds
• Ideal for wallets, bags, keys, suitcases or even your mobile phone
• 2-way functionality: find your keys with your phone, or your phone with your keys
• Bluetooth range up to 50 meters
• Loud speaker to hear from a distance or when it's in a pocket/bag
• 6 various ringtones and 2 volume levels
• App will play sound from phone, even when the phone was set to silent or vibrate only.
• App shows the last known location where it was within Bluetooth range of your phone
• Alerts you when it moves out of Bluetooth range
• Option to share the device with others so they can help you find it faster
• Supplied with a lanyard
• Suitable for iOS and Android smartphones or tablets






With this Nedis SmartLife Bluetooth tracker you can easily find your valuable things like wallets, bags, keys, suitcases or even your mobile phone, but you can also use them to track your kids or pets and prevent them from getting lost. The small compact size tracker (ø 39mm) with Bluetooth 4.0 technology works within a radius of up to 50 meters.

How does it work?
If you have lost your keys with the tracker attached, you press the button in the free Nedis SmartLife app and the key finder will start playing a sound so you can easily locate it. But it also works the other way around. Suppose you can't find your mobile phone. With a single press of the button on the tracker, your phone will start making sound, even when it was set to vibrate or silence.

Set alarm
In the Nedis SmartLife app, you can set an alarm to alert you when your phone loses connection with the tracker. This way, you will never lose or forget your valuables again.

When your tracker is out of the Bluetooth range from your mobile phone, the Nedis SmartLife app will show you the latest location where you were still in close proximity, so you will know where you have left them. And if you still can't find it, you can always share the product in the application with others so they can help you.

Ringtone of the key finder can be selected from 6 and the volume can be set to 2 levels.
Packaging
Package contents
Bluetooth tracker
Lanyard
Quick start guide
Retail package dimensions Giftbox with eurolock
| Width | Height | Length |
| --- | --- | --- |
| 63 mm | 150 mm | 40 mm |
Logistic dimensions
| Packed per | Width | Height | Length | Weight |
| --- | --- | --- | --- | --- |
| 1 | 40 mm | 150 mm | 65 mm | 41 g |
| 10 | 210 mm | 75 mm | 260 mm | 523 g |
| 100 | 275 mm | 400 mm | 440 mm | 5800 g |
Product specifications
| | |
| --- | --- |
| Colour | White |
| Power source type | Battery Powered |
| Maximum transmit power | 0 dBm |
| Input voltage | 3 V DC |
| Batteries included | Yes |
| Required batteries (included) | 1x CR2032 |
| Bluetooth® version | 4.0 |
| Battery type | CR2032 |
| Weight | 9 g |
| Maximum transmit antenna gain | 4 dBi |
| Diameter | 39 mm |
| Battery life up to | 1 year |
| Depth | 7 mm |
| Transmit frequency range | 2400 - 2480 MHz |
| Maximum power consumption | 0.7 W |
Support
Declaration of Conformity
English
Other languages