Security & Safety/Home Prevention/Carbon Monoxide Detection
SmartLife CO Detector
Zigbee 3.0 | Battery Powered | Sensor life cycle: 10 year | EN 50291 | Android™ / IOS | With test button | 85 dB | White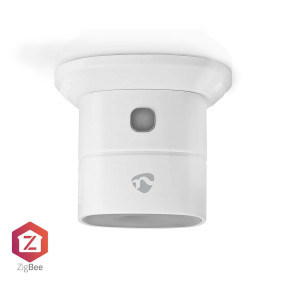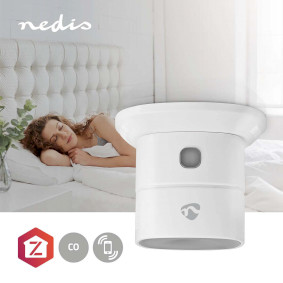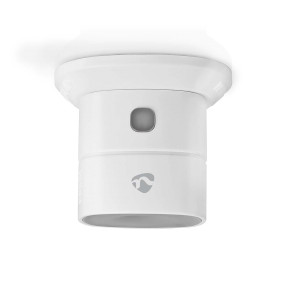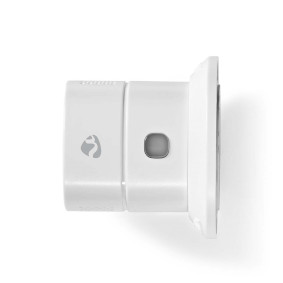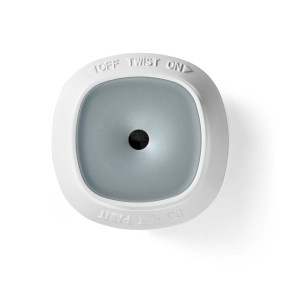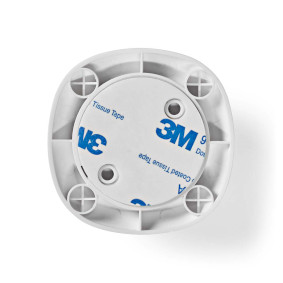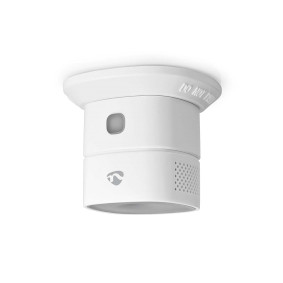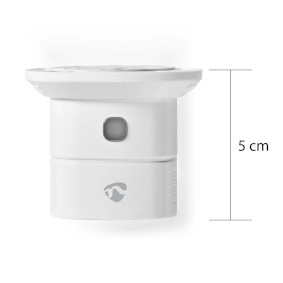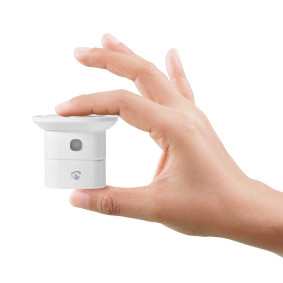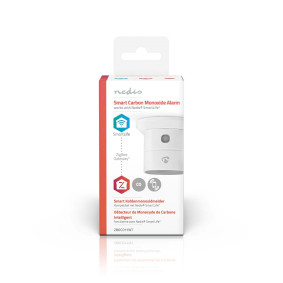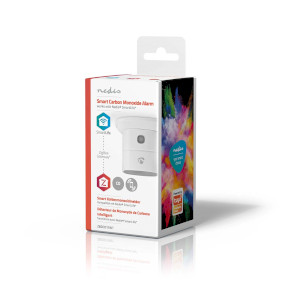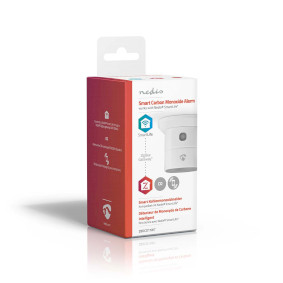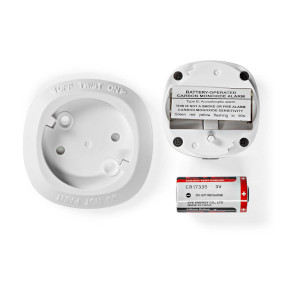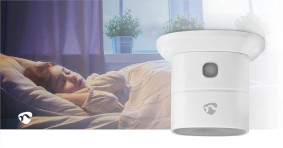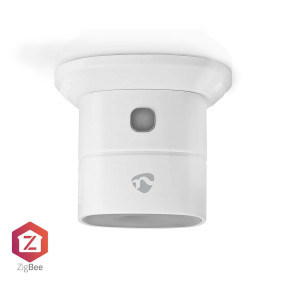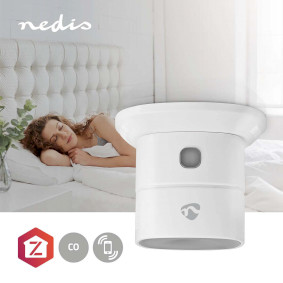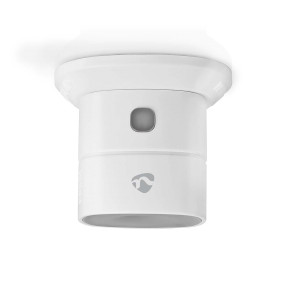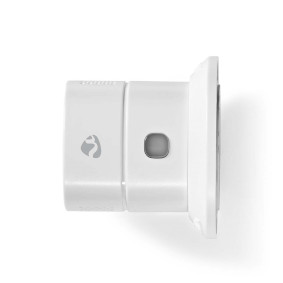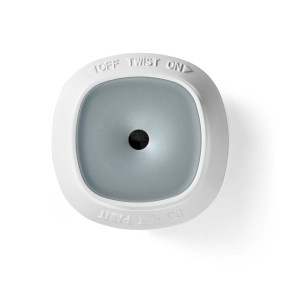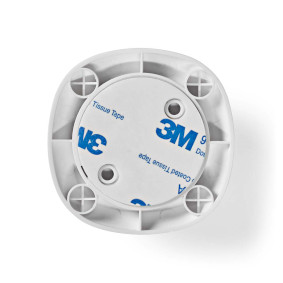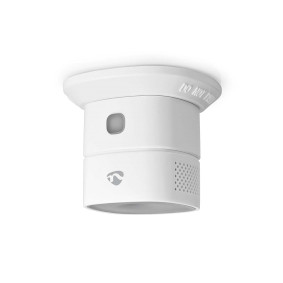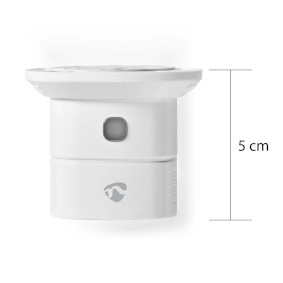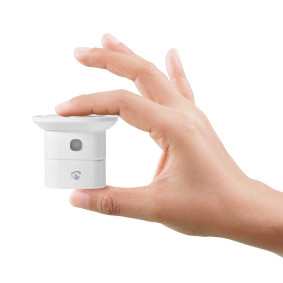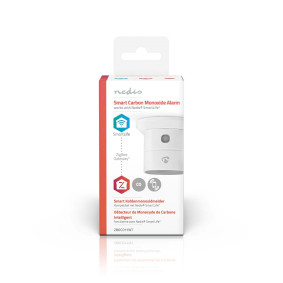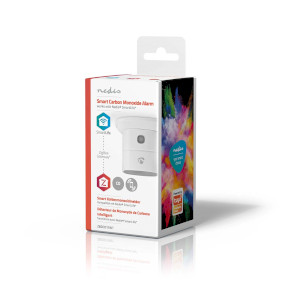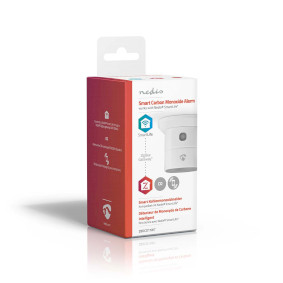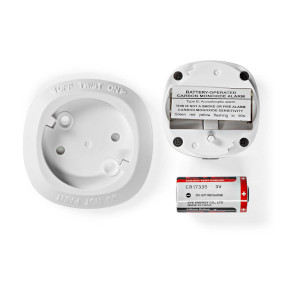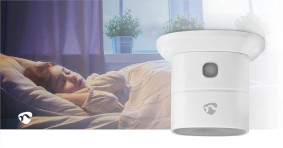 Features
Vendor Part Number: ZBDCO11WT
EAN number: 5412810401673
• Detects carbon monoxide (CO) - to make sure that you will be alerted in time in case of increased concentrations of carbon monoxide
• EN 50291 certified – conform European norm
• Battery lifetime up to 3 years and notification is sent when running low
• Reliable sensor - with an estimated 10-year lifespan
• Powerful alarm - offering an early warning of over 85 dB
• Test or mute with the large button or from within the app
• Fully integrates with your Nedis® SmartLife application (through the Nedis Zigbee gateway) to combine with other smart products in automations to enhance safety
• Simple to install - using included screws and mount


This Nedis Smart Zigbee CO Detector is a compact and wall mount carbon monoxide (CO) detector, which increases your safety. The high sensitivity of the sensor makes it possible to detect a minimum amount of carbon monoxide (CO) gas and makes sure that you will be alerted in time in case of increased concentrations of carbon monoxide with a loud alarm of 85 dB.
Next to that, you will get a notification on your phone. This way you are informed if you do not hear the alarm, for example because you are outside the house.
It can also be connected to other Nedis SmartLife products. Like this you can switch on all smart lamps automatically in case of an alarm.
This requires the Nedis Zigbee Gateway (WIFIZBxxx) and the free Nedis SmartLife app.

About CO Gas
The result is protection and a safe feeling for you and your family at home and for when you go to sleep. Carbon monoxide is deathly, odorless, and invisible, which makes it undetectable without a detector. This dangerous gas is caused by incomplete combustion and can occur near your central heating boiler, geyser, or chimney. The detector complies with the needed EN 50291 European standard.

The detector includes a test button for periodic checks, a mute button to silence the alarm for 5 minutes when the situation is under control, a low-power battery alert (after approx. 3 years), and an end-of-life warning (after approx. 10 years) both visually with LEDs on the detector and in the Nedis SmartLife application.
The detector is battery powered and comes with screws and plugs so you can easily place it anywhere you want to have maximum safety, whether it is your (children's) bedroom, the attic, or the kitchen.

Important: This product contains highly sensitive components. Always make sure to store and/or use the product in working environments of between -10 and 50° Celsius.
Packaging
Package contents
Detector
Installation materials
CR123A (3VDC) battery
Quick start guide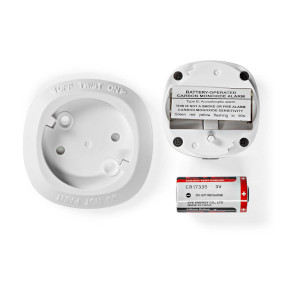 Retail package dimensions Giftbox with eurolock
| Width | Height | Length |
| --- | --- | --- |
| 60 mm | 125 mm | 70 mm |
Logistic dimensions
| Packed per | Width | Height | Length | Weight |
| --- | --- | --- | --- | --- |
| 1 | 70 mm | 155 mm | 70 mm | 158 g |
| 5 | 365 mm | 150 mm | 85 mm | 940 g |
| 50 | 375 mm | 330 mm | 455 mm | 10000 g |
Product specifications
Colour
White

Power source type
Battery Powered

Material
Plastic

Lifespan in years
10 year

With pause button
No

With test button
Yes

Sensor life cycle
10 year

Includes mounting material
Yes

Sound
85 dB

Linkable
No

Required batteries (included)
1x CR123A

Maximum transmit antenna gain
2 dBi

App available for
Android™
IOS

Operating temperature
-10 - 50 °C

Maximum transmit power
13 dBm

Fixation method
Adhesive Tape

Number of Products in Package
1 pcs

Control Through Mobile App
Yes

EN-compliant
EN 50291

Detector type
Carbon Monoxide (CO)

Wireless technology
Zigbee 3.0

Transmit frequency range
2400 - 2485 MHz