Security & Safety/Locks
Vault
Key Safe | Combination Dial Lock | Indoor and Outdoor | 2 Keys Included | Black / Grey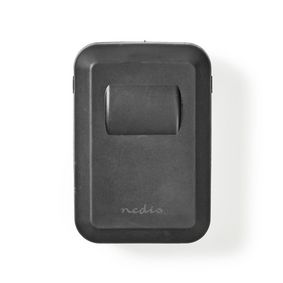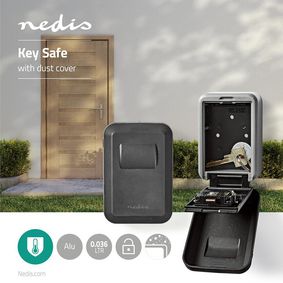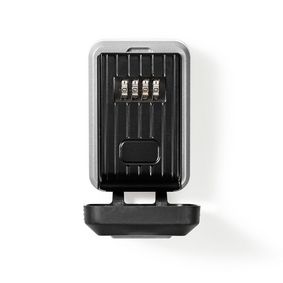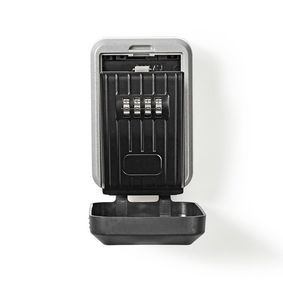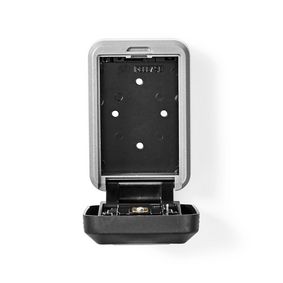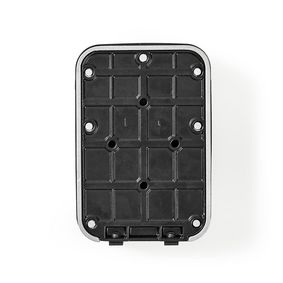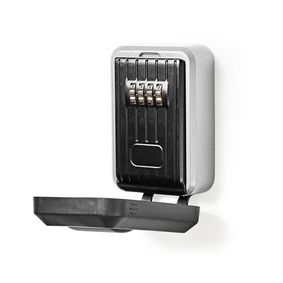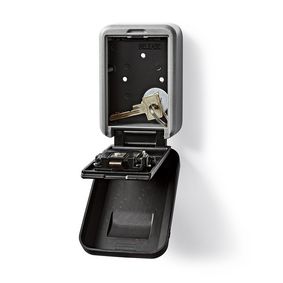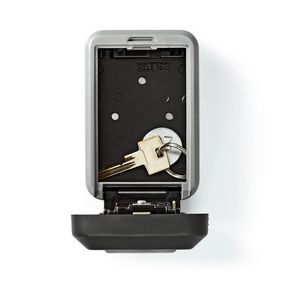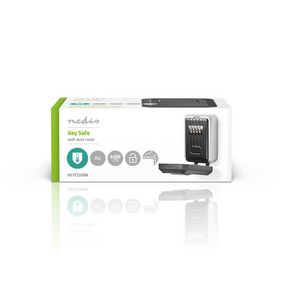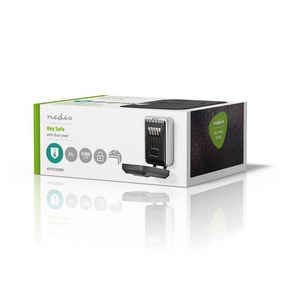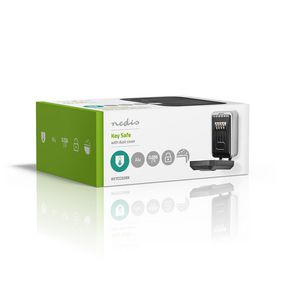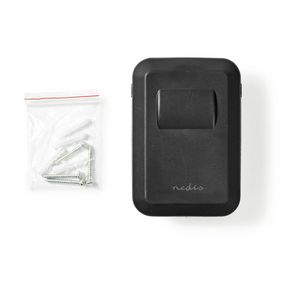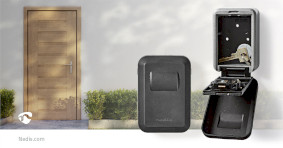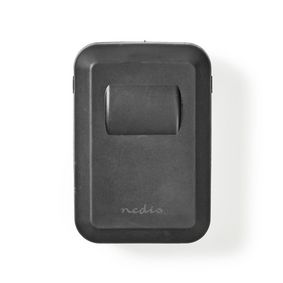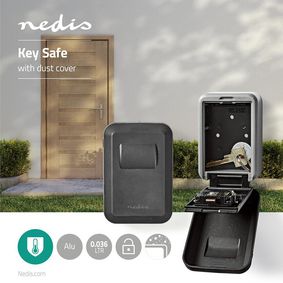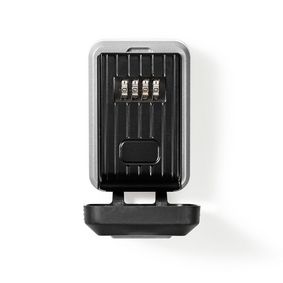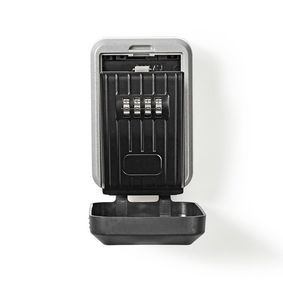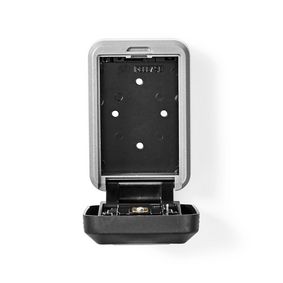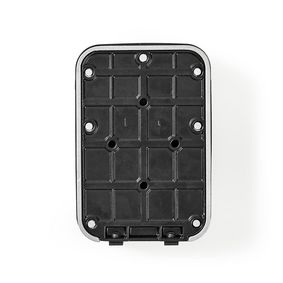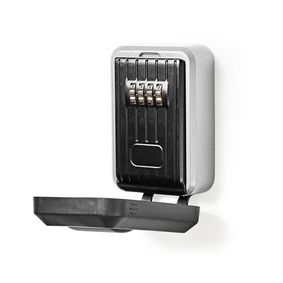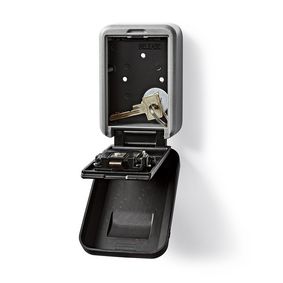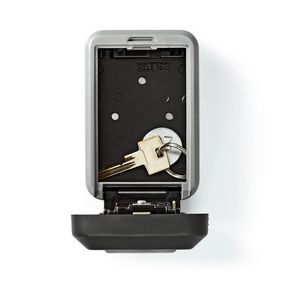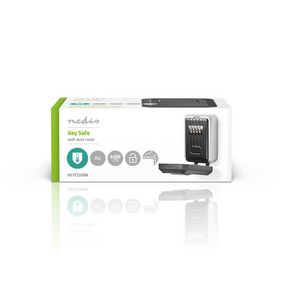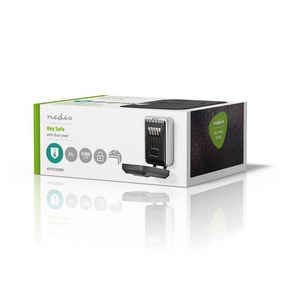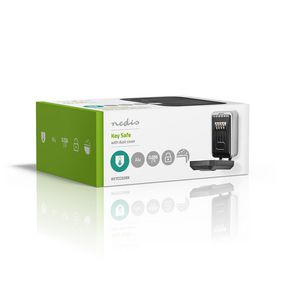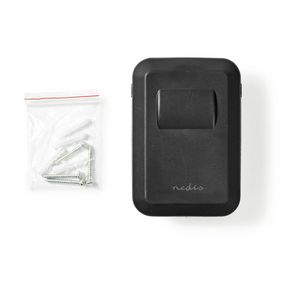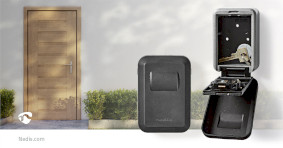 Features
Vendor Part Number: KEYCC02BK
EAN number: 5412810323029
• Aluminium alloy - strong and durable
• 4 wheels, with 10 digits to choose from - enables 9999 unique combinations
• Rubber dust cover - for outdoor use
This Nedis key safe is an easy and reliable way to provide others access to your property.

With the key stored inside the safe, various people can use the gate or door without the need for spare keys or having to leave the key under the doormat - perfect for self check-ins. If necessary, just change the 4-digit code; with the option of 9999 unique combinations, there's no need to worry about the code being cracked.

A dust cover provides proper protection against bad weather and dirt.
You can either fasten the key safe to a wall with the included mounting materials or make use of its portability to use the key safe in various indoor and outdoor situations.
Packaging
Package contents
Key safe
Mounting material
Quick start guide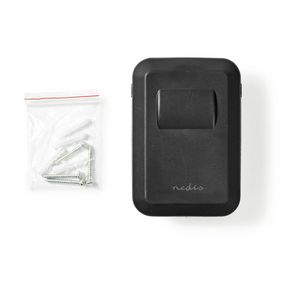 Retail package dimensions Giftbox with eurolock
| Width | Height | Length |
| --- | --- | --- |
| 97 mm | 130 mm | 57 mm |
Logistic dimensions
| Packed per | Width | Height | Length | Weight |
| --- | --- | --- | --- | --- |
| 1 | 100 mm | 60 mm | 135 mm | 525 g |
| 24 | 290 mm | 250 mm | 320 mm | 13420 g |
Product specifications
Width
85 mm

Height
125 mm

Depth
42 mm

Weight
475 g

Colour
Black
Grey

Material
Aluminium

Appliance
Indoor and Outdoor

Inner dimension width
70 mm

Number of keys
2 Keys Included

Safe type
Key Safe

Lock type
Combination Dial Lock

Inner dimension height
95 mm

Inner dimension depth
22 mm