Security & Safety/Smart Home/Sets
Zigbee Gateway
Wi-Fi / Zigbee 3.0 | 50 Devices | Mains Powered | Android™ / IOS | White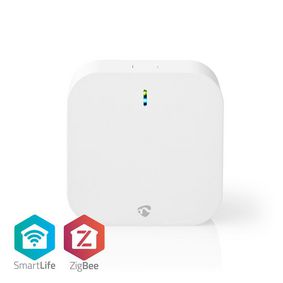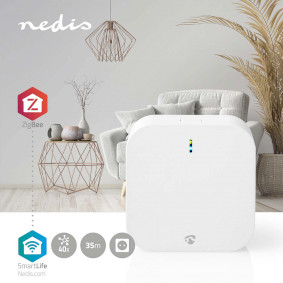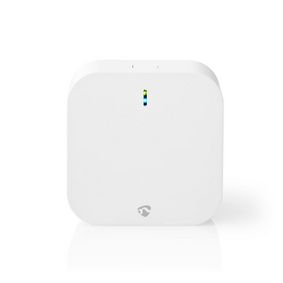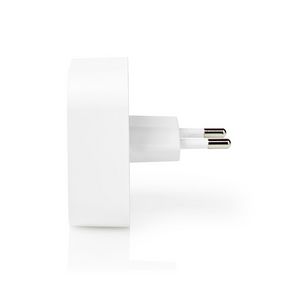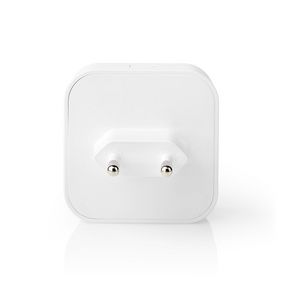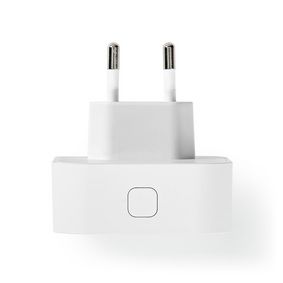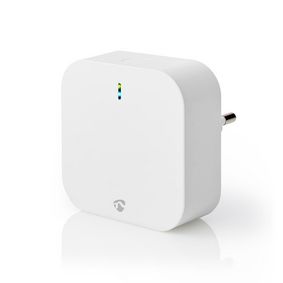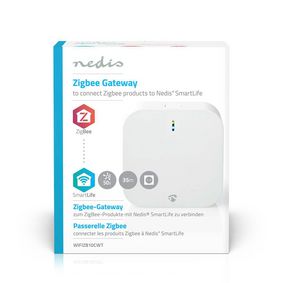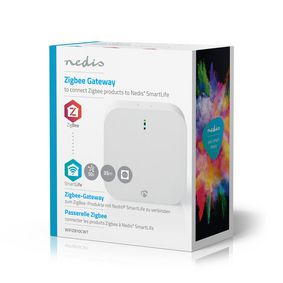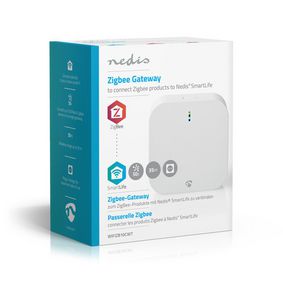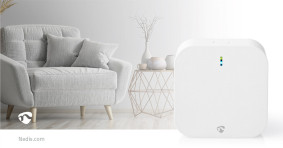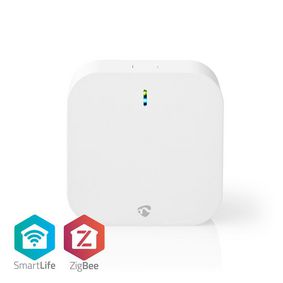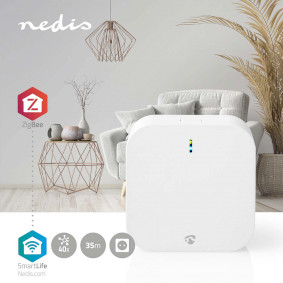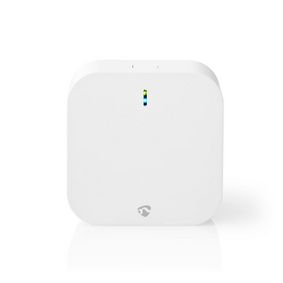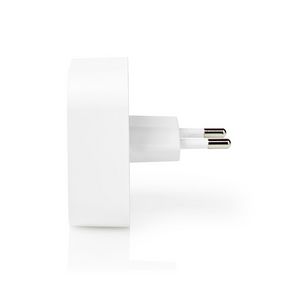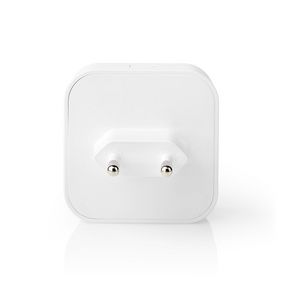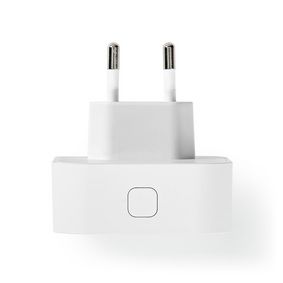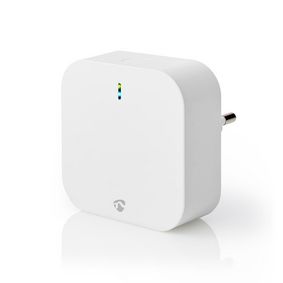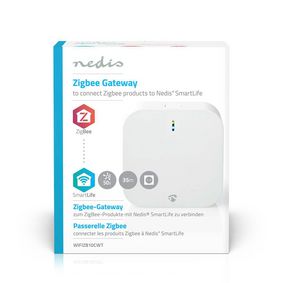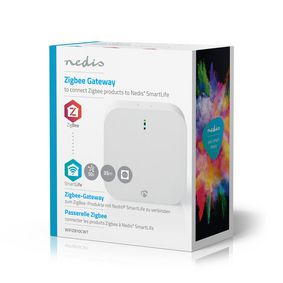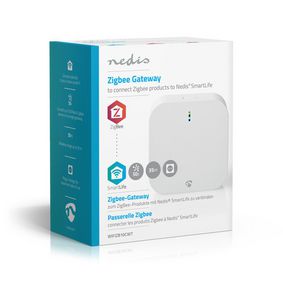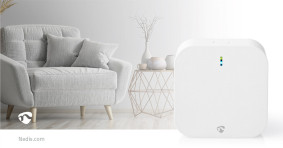 Features
Vendor Part Number: WIFIZB10CWT
EAN number: 5412810327898
• Plug-in design for maximum ease of use
• Connect up to 50 Zigbee products to a single gateway
• Zigbee supports instant communication with minimal battery usage
• Integrate this gateway into the SmartLife app to combine Nedis® Zigbee products to any SmartLife product




This gateway connects directly to your Wi-Fi, so no ethernet cable is required. Simply install it into your Nedis SmartLife application and you can connect up to 50 Nedis Zigbee products from a single gateway.
Each connected product will appear in the SmartLife application and can be included in automations as if it is directly connected to Wi-Fi.
Zigbee is an alternative protocol to Wi-Fi that offers a significantly lower power consumption. This enables small wireless sensors to remain functional up to multiple years on a single battery.
Packaging
Package contents
Zigbee gateway
Instruction manual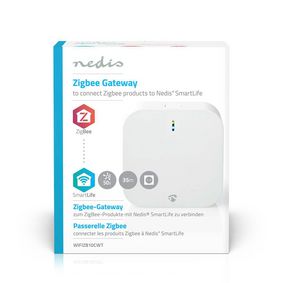 Retail package dimensions Giftbox with eurolock
| Width | Height | Length |
| --- | --- | --- |
| 60 mm | 125 mm | 105 mm |
Logistic dimensions
| Packed per | Width | Height | Length | Weight |
| --- | --- | --- | --- | --- |
| 1 | 60 mm | 155 mm | 110 mm | 108 g |
| 40 | 340 mm | 300 mm | 440 mm | 5040 g |
Product specifications
Colour
White

Power source type
Mains Powered

Material
Plastic

Compatible with
Nedis® SmartLife

Wireless technology
Wi-Fi
Zigbee 3.0

Maximum transmit antenna gain
1 dBi

Height
57 mm

Maximum transmit power
18 dBm

App available for
Android™
IOS

Operating temperature
-10 - 50 °C

Transmit frequency range
2400 - 2484 MHz

Depth
60 mm

Width
57 mm

Device power input connection(s)
Euro

Weight
36 g

Input voltage
100 - 240 V AC

Input current
0.01 A

Number of devices
50 Devices

Support
Frequently asked questions
What is the range of Zigbee?
It has a range up to 30 meters. (open field, no other signals)
The actual range in your home depends on walls, objects and other wireless signals present.
Can I give other people access to my Smartlife devices too?
Yes you can.
Each person needs a unique account on their mobile device.
To add them as "family members" follow these steps:
In the main screen of the app tap on the name of your home (top left)
Tap on Home management
Tap on the name of your home again.
Tap on "add family members" and fill in the account details of the person you want to add.
It will give them access to all the devices in your home as a normal meber or admin (you can select this)

If you only want to share a single device in a home, go to the settings menu of the device and select "share device" -> add member.
My Smartlife products lose the Wifi connection every time.
This is probably a Wifi problem, this can be for various reasons.
1.) Wifi signal is unstable.
2.) Wifi signal is too weak.
3.) Using an access point with the same SSID and password that do not support the IEEE 802.11R standards.

Problem 1 can often be solved by restarting the router.
Problem 2 can be checked with an app Wifi analyzer with this the signal can be viewed and corrected to a better position.
Problem 3 can be checked as the access points are turned off, the Wifi signal is still good and the connection remains if the access points are a problem, a Mesh solution can then be used.
Please make sure that they support IEEE 802.11R standard.