SmartLife IR Remote Control
Smart Home/Control/Remote Control
SmartLife IR Remote Control
Wi-Fi | Universal | Signal range: 5 m | 38 KHz | USB Powered | Android™ / IOS | Black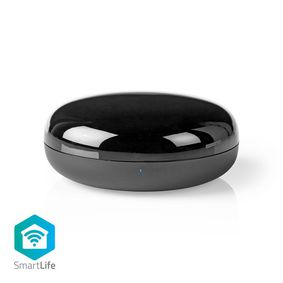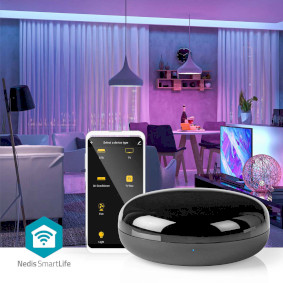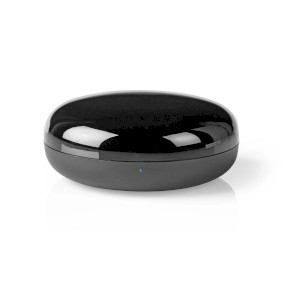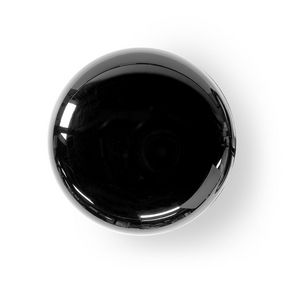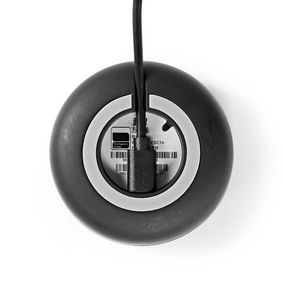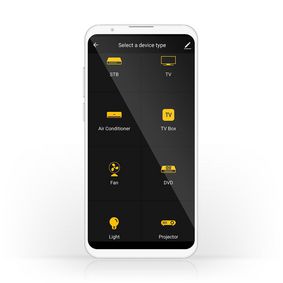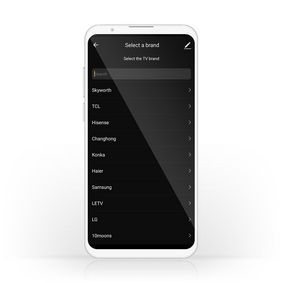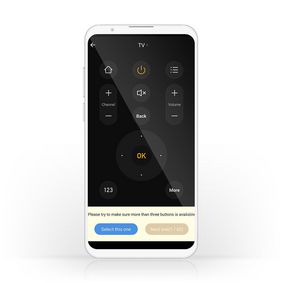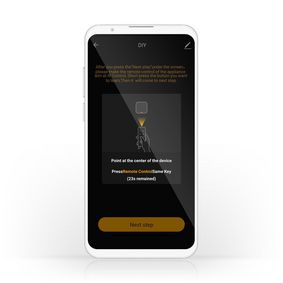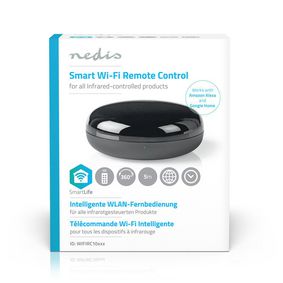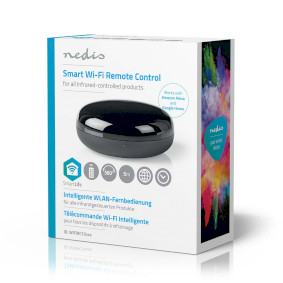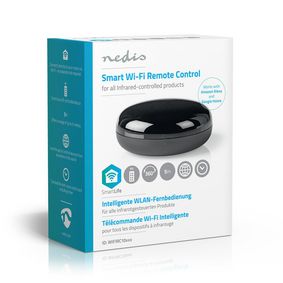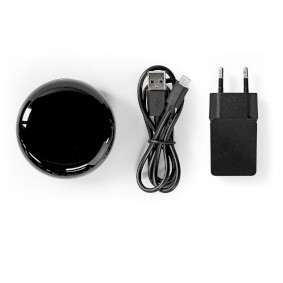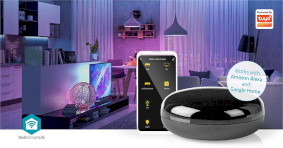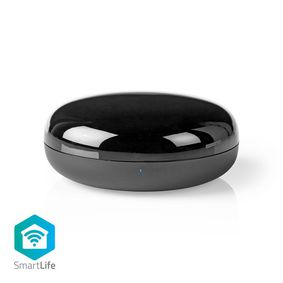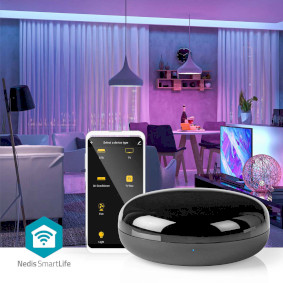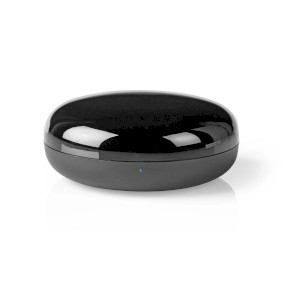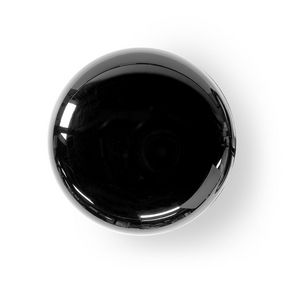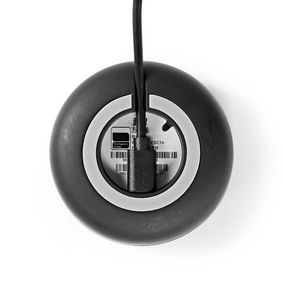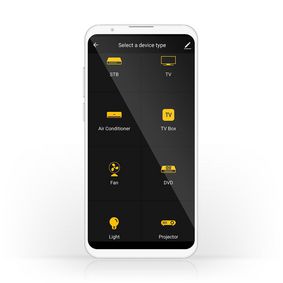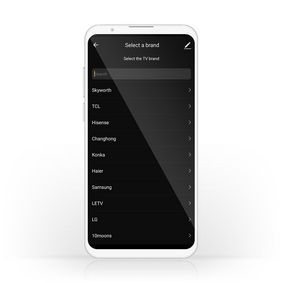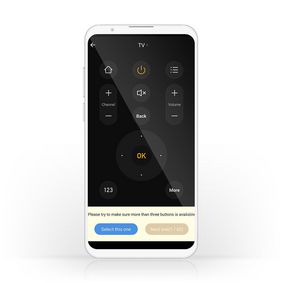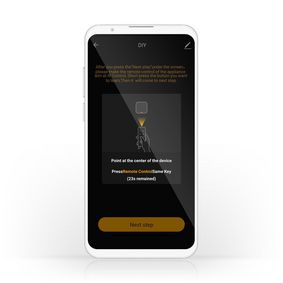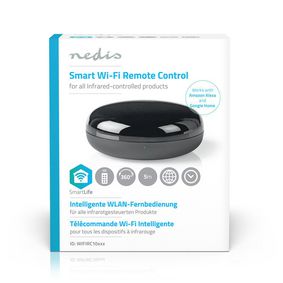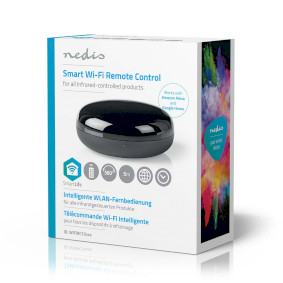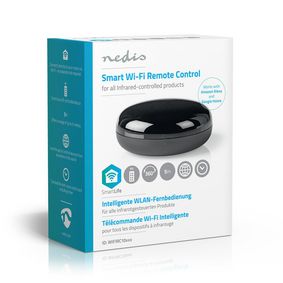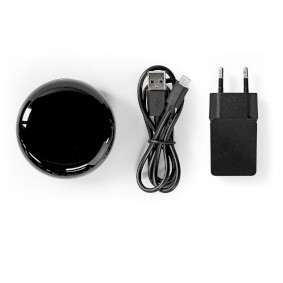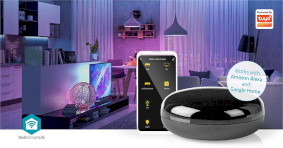 Features
Vendor Part Number: WIFIRC10CBK
EAN number: 5412810305872
• Easily replaces all your infrared remote controls
• Control all your remote controlled devices via your smartphone and the Nedis SmartLife app
• Large pre-installed database for many different devices
• Compatible with TV's, audio equipment, air conditioners, fans and many more
• Possibility to add unknown IR devices manually
• 360° range control
• Supports voice control - in combination with Amazon Alexa or Google Home





Make every device with an IR smart
The Nedis Smart Wi-Fi Remote control is the perfect tool to make every device with an infra-red control smart. You can control your TV, your radio and even your air conditioning system with your smartphone or tablet. Replace all your remotes with this one device.

Easy to install
Installing this smart Wi-Fi universal IR remote control is quick and easy. Add the Smart Remote control to your Nedis SmartLife app. The app supports a large database with many televisions, air conditioners, fans and many other devices. More than 80,000 devices from famous brands such as Sony, Philips, LG, Samsung and many more are built in to the library. In addition, it allows manual entry of unknown IR devices or lesser known brands, which makes it easy to connect all your IR-controlled devices to one remote control. With the Nedis SmartLife app, you connect the infrared receiver directly to your Wi-Fi network and smartphone or tablet.

Smart automation
This Wi-Fi remote control is the perfect addition to your smart home. The Nedis SmartLife app offers endless automation features in combination with the Smart Wi-Fi Remote Control. For instance, it allows you to switch infrared-controlled devices on and off automatically via time schedules and conditions such as the weather, temperature and sunrise and sunset.

Control your home with your smartphone or voice
With the user-friendly Nedsis SmartLife app you can control all your infrared-controlled devices at home, on the road and even on vacation at any time. Switch devices on and off and create automations via the handy SmartLife app. Or simply use voice control via the Google Assistant or Amazon Alexa. Connect the smart Wi-Fi remote control to smart speakers and operate infrared-controlled devices with your voice.
Packaging
Package contents
Smart Universal Remote Control
USB cable
Power adapter (EU)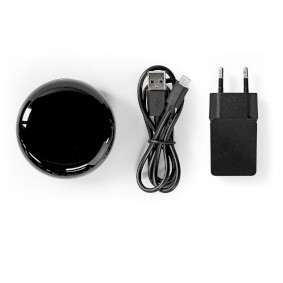 Retail package dimensions Giftbox with eurolock
| Width | Height | Length |
| --- | --- | --- |
| 105 mm | 126 mm | 50 mm |
Logistic dimensions
| Packed per | Width | Height | Length | Weight |
| --- | --- | --- | --- | --- |
| 1 | 50 mm | 155 mm | 110 mm | 180 g |
| 50 | 290 mm | 290 mm | 560 mm | 9850 g |
Product specifications
Width
68 mm

Height
27 mm

Depth
68 mm

Weight
110 g

Colour
Black

Device power input connection(s)
Micro USB

Power cable side B
Micro USB

Power cable side A
USB

Power plug
Type C (CEE 7/16)

Material
Plastic

Power source type
USB Powered

Input voltage
5 V DC

Maximum transmit antenna gain
3 dBi

Power cable length
0.70 m

Maximum transmit power
18 dBm

App available for
Android™
IOS

Transmit frequency range
2412 - 2472 MHz

Diameter
68 mm

Transmission technology
Infrared

Supported wireless technology
Wi-Fi

Maximum power consumption
3.5 W

Frequency
38 KHz

Signal range
5 m

Suitable for
Universal

Programmable
Yes

Number of Products in Package
1 pcs

Input current
0.7 A

SmartLife
1

Support
Declaration of Conformity
English
Other languages
Frequently asked questions
I want to control my Nedis SmartLife products with Google Assistant. But I can't control them.
To control your Nedis SmartLife products with Google Assistant, you need to assign your Smart Life products in a room also in Google home.

1. Start the Google home app.
2. choose Settings
3. choose More Settings
4. Go to the tab off your home.
5. If a device is not assigned to room, tab on the device name and assign it to a room.

Now, you can control your devices by Google home products.



An automation can be used to make a certain "event"(condition), trigger another action (Task)
A condition can be anything from motion detection, to a certain time, a certain temperature, sunrise.
Then you can make this condition turn on lights, turn on smart plugs, make a siren sound or a combination of multiple tasks.
How do i add Nedis SmartLife to Google Home?
Add the "Smart Life" service to Google Home (no Nedis in the name).

Go in Google Home to Assistent -> Home Control and choose here "Smart Life" as service.

Use the Login details of the "Nedis Smartlife" app.
Compatible Nedis SmartLife products will then be added to Google Home.


Maximum number of members that can be added to a family.
You can add maximum 20 members.
Can I give other people access to my Smartlife devices too?
Yes you can.
Each person needs a unique account on their mobile device.
To add them as "family members" follow these steps:
In the main screen of the app tap on the name of your home (top left)
Tap on Home management
Tap on the name of your home again.
Tap on "add family members" and fill in the account details of the person you want to add.
It will give them access to all the devices in your home as a normal member or admin (you can select this)

If you only want to share a single device in a home, go to the settings menu of the device and select "share device" -> add member.
My Smartlife products lose the Wifi connection every time.
This is probably a Wifi problem, this can be for various reasons.
1.) Wifi signal is unstable.
2.) Wifi signal is too weak.
3.) Using an access point with the same SSID and password that do not support the IEEE 802.11R standards.

Problem 1 can often be solved by restarting the router.
Problem 2 can be checked with an app Wifi analyzer with this the signal can be viewed and corrected to a better position.
Problem 3 can be checked as the access points are turned off, the Wifi signal is still good and the connection remains if the access points are a problem, a Mesh solution can then be used.
Please make sure that they support IEEE 802.11R standard.