Cables and Adapters/Energy/Power Plugs
SmartLife Power Switch
Wi-Fi | 3680 W | Terminal Connection | App available for: Android™ / IOS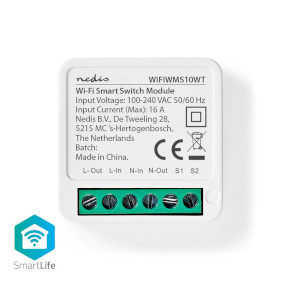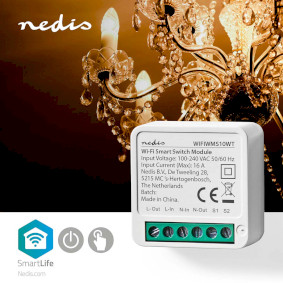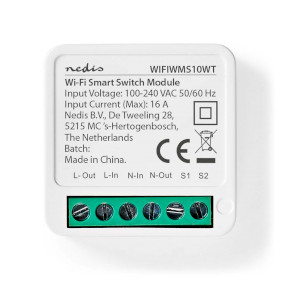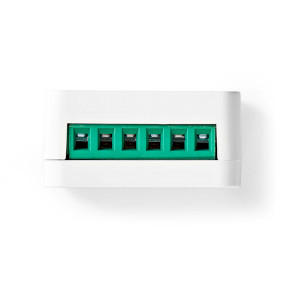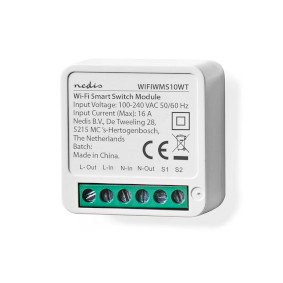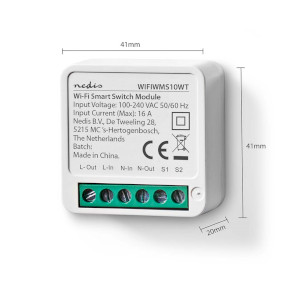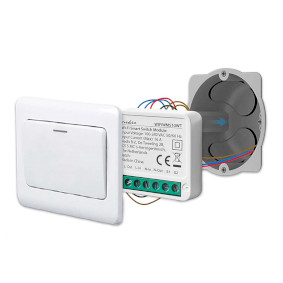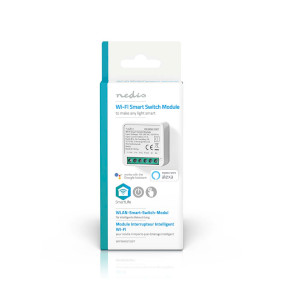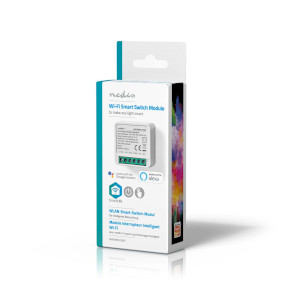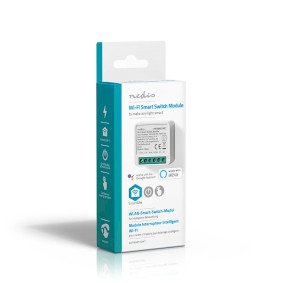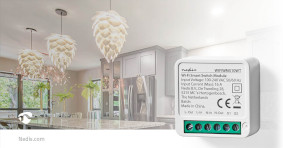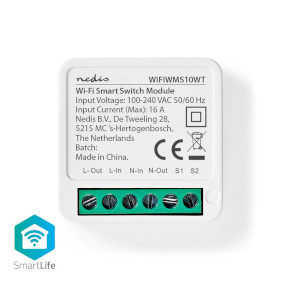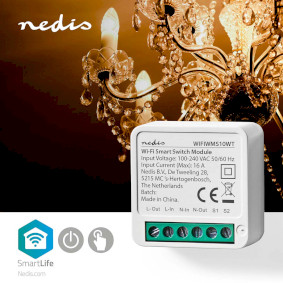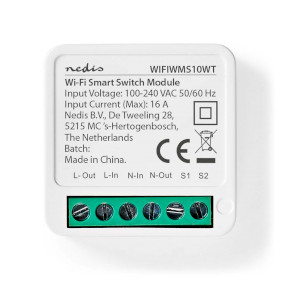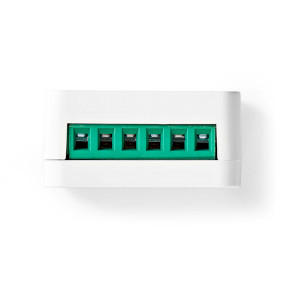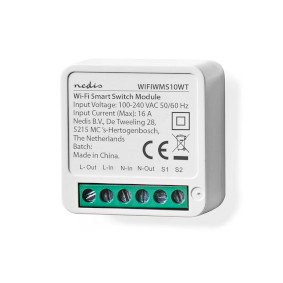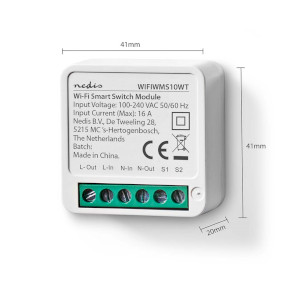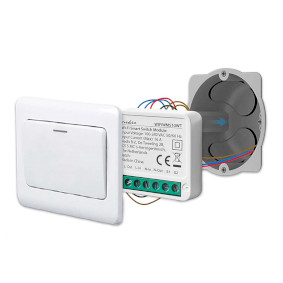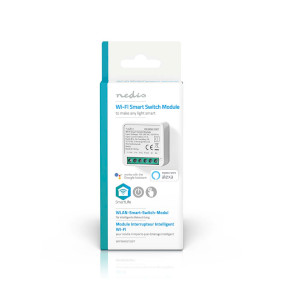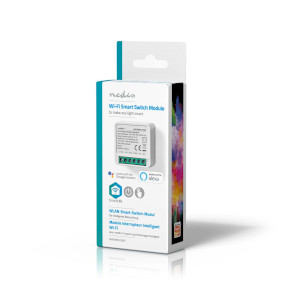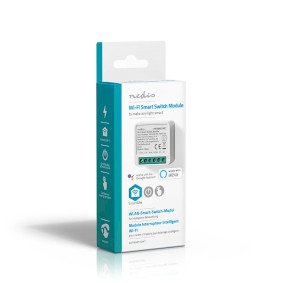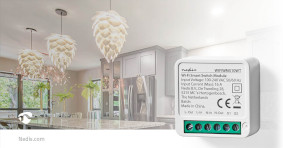 Features
Vendor Part Number: WIFIWMS10WT
EAN number: 5412810401406
• Make your existing lights smart without removing or disabling your traditional switch
• Control your traditional lights remotely on your smartphone wherever you are
• Program your lights for your own convenience or to simulate your presence while you're away
• Combine with other Nedis® SmartLife products to create scenes or automations
• Small dimensions allow you to install this almost anywhere, including behind your existing switch (depending on exact situation)






Add smart functionality like remote switching, programming and voice control (in combination with Google Assistant or Amazon Alexa) to your existing lights, just by installing this smart Wi-Fi switch module. Connect it to the free Nedis SmartLife App using nothing but your home Wi-Fi and convert your traditional light into a smart one while still being able to use your existing light switch to switch the light on and off.

The small size (41x41x20mm) enables installing it in the existing junction box, behind any cupboard or above every lowered ceiling.
Note: Neutral wire is required to always power the switch module.

Combine this switch with other smart products in the Nedis SmartLife App to create scenes or automations such as switching on the light when detecting motion, or lower the shutters when you switch on the light at night.

Simply schedule the lights to switch on and off based on your presence, sunset and/or exact timings, not only to make your life easier, but also to simulate your presence when you are actually elsewhere.
Packaging
Package contents
Smart Switch Module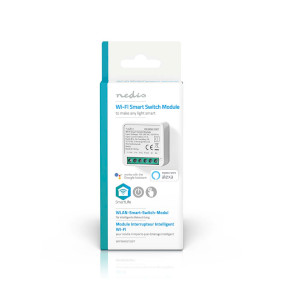 Retail package dimensions Giftbox with eurolock
| Width | Height | Length |
| --- | --- | --- |
| 62 mm | 154 mm | 30 mm |
Logistic dimensions
| Packed per | Width | Height | Length | Weight |
| --- | --- | --- | --- | --- |
| 1 | 30 mm | 155 mm | 65 mm | 65 g |
| 10 | 160 mm | 80 mm | 260 mm | 798 g |
| 100 | 280 mm | 420 mm | 340 mm | 8200 g |
Product specifications
Width
40 mm

Height
20 mm

Depth
40 mm

Weight
36 g

Colour
White

Input voltage
100 - 240 V AC 50/60 Hz

Material
Plastic

Compatible with
Nedis® SmartLife

Output power
3680 W

Input current
16 A

Maximum transmit antenna gain
1 dBi

Maximum transmit power
18 dBm

App available for
Android™
IOS

Transmit frequency range
2412 - 2472 MHz

Maximum power consumption
3680 W

Output current
16 A

Supported wireless technology
Wi-Fi

Operating temperature range
-20 - 50 °C

Number of Products in Package
1 pcs

Device power input connection(s)
Terminal Connection

Device power output connection(s)
Terminal Connection

SmartLife
Yes

Support
Declaration of Conformity
English
Other languages