Save Energy & Money with Zigbee
Start Smart in 2021!

Zigbee is an alternative protocol to Wi-Fi with low power consumption as the main advantage.
This enables small wireless sensors to remain functional for up to multiple years on a single battery.
Instead of using Wi-Fi as a permanent connection, Zigbee listens and only uses energy when necessary.
So save on your energy bill and become a part of the Zigbee family!

• Budget-friendly, making it accessible for everyone to create a smart home.
• Wireless, just stick the sensors wherever you like.
• No delay, reaction time under a second.
Even save more energy with the Zigbee Smart Remote
Connect this remote control with SmartLife through a Zigbee gateway (as seen above) to have full control over your entire Smart Home without even touching your phone.
• Control any Nedis SmartLife device by connecting this remote control to your Nedis ZigBee gateway;
• 4 buttons which can be programmed;
• Battery included with lifetime of 1 year (average use);
• Instant response, no noticeable delay;
• Option to set different programs for different periods;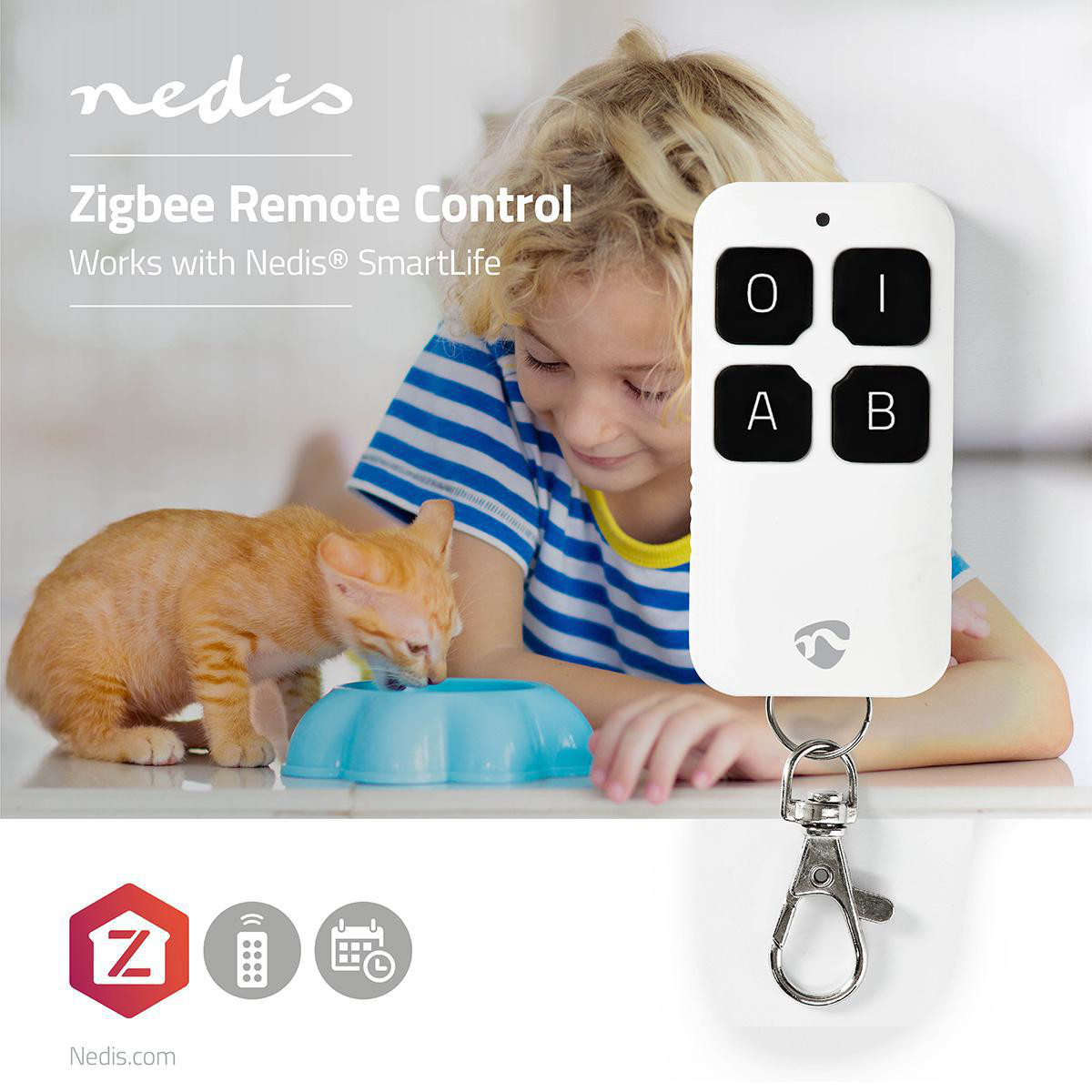 All you need is... to know how to install your SmartLife products
Like & Subscribe NedisWorld on Youtube
These "How to Install " videos are uploaded to our Nedis YouTube channel.
They will also be uploaded to the product pages on our website.
Don't want to miss a new video or product update?
Newest Nedis USB-C™ Adapters
Male to DisplayPort Female (0,2 Meter) as well as Male to MINI DisplayPort Female (0,2 Meter)