Home & Living/Kitchen & Cooking/Grills & Toasters
Contact Grill
2000 W | 29 x 23 cm | Adjustable temperature control | Plastic / Stainless Steel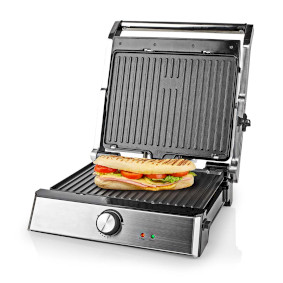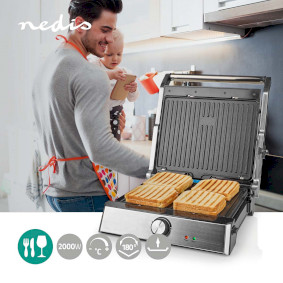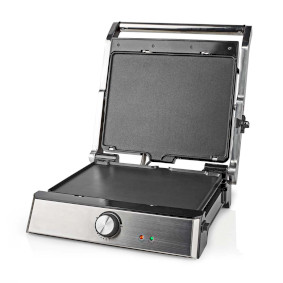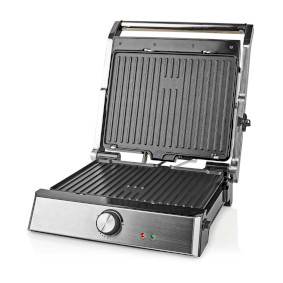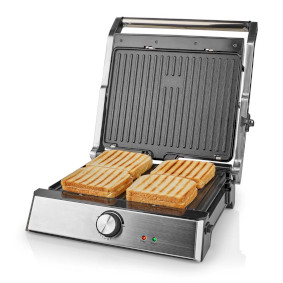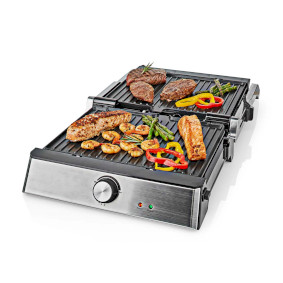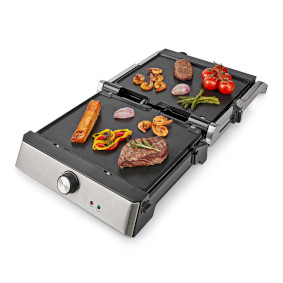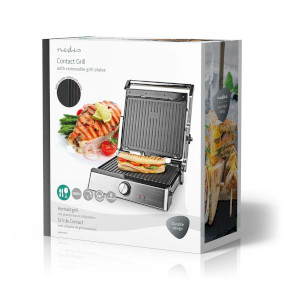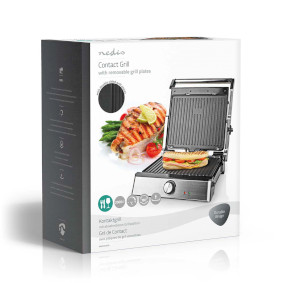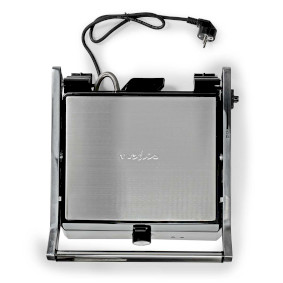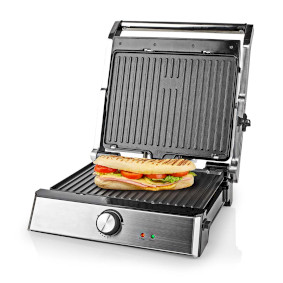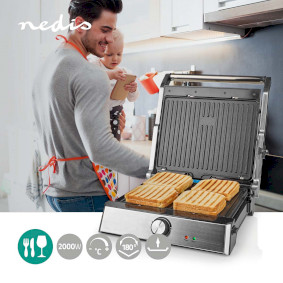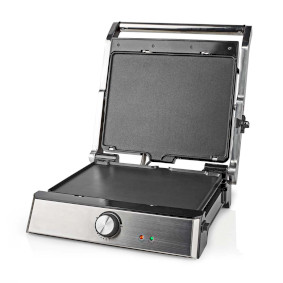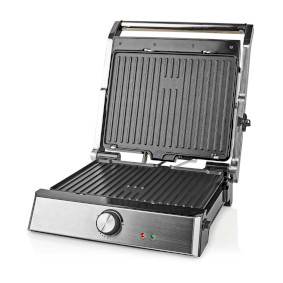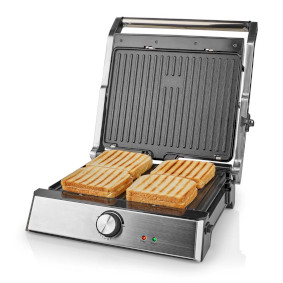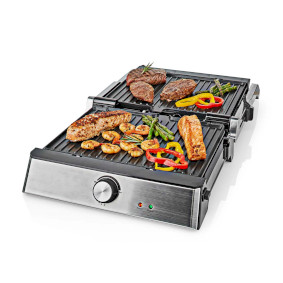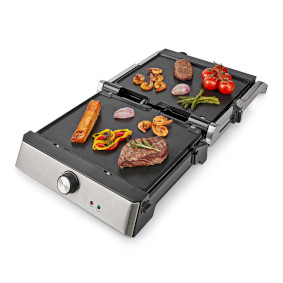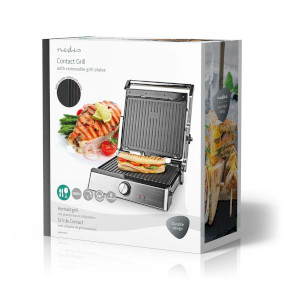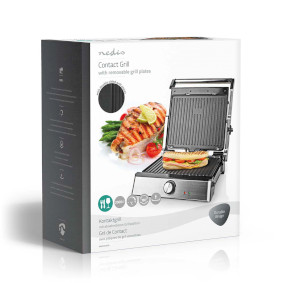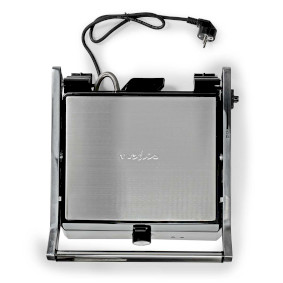 Features
Vendor Part Number: KAGR151FSR
EAN number: 5412810398959
• Powerful 2000-Watt contact grill
• 29 x 23 cm plate size
• Removable dishwasher-proof grill plates
• Reversable grill plates & teppanyaki plates
• Height-adjustable hinge (Accommodates food of any size. You can easily grill meat, fish, vegetables, and panini sandwiches)
• Table grill function to use the grill as a BBQ
• Non-stick grill plates easily wipe clean
• Cool-touch handle for safe use
• Power and temperature ready indicator
• Adjustable temperature control knob
• Non-slip feet for stable grilling
• Dishwasher-proof integrated drip tray that collects excess oil and fat
• Vertical and horizontal storage thanks to the lock function

Grill the perfect panini or even meat, fish, or vegetables with this versatile Nedis contact grill. Thanks to the 2000-Watt power, the contact grill heats up quickly. Easily set the temperature by using the temperature control knob. The indicator light shows exactly when the contact grill is ready for use. The floating hinge system allows you to grill thicker food and can also be locked to prevent the food from being crushed. The grill comes with two types of plates: grill and flat baking plates. The contact grill can even be folded open to be used as a table grill.

The non-stick coating and removable dishwasher-proof plates ensure the grill is easily cleaned. Excess oil and fat are collected by the dishwasher-safe drip tray. The contact grill can be slightly tilled by adjusting the hinge between the front footrests so that excess waste drains into the drip tray automatically.

The grill has an integrated cool-touch handle that is designed for safe use and to keep the product as flat as possible for convenient storage. Thanks to the lock function, the contact grill can be stored both horizontally and vertically. The non-slip feet make sure that the contact grill is always positioned stably on your kitchen counter. The stainless-steel design makes the Contact Grill robust and durable.
Packaging
Package contents
Contact Grill
Manual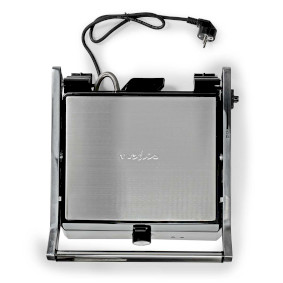 Retail package dimensions Giftbox
| Width | Height | Length |
| --- | --- | --- |
| 382 mm | 421 mm | 197 mm |
Logistic dimensions
| Packed per | Width | Height | Length | Weight |
| --- | --- | --- | --- | --- |
| 1 | 195 mm | 425 mm | 380 mm | 4960 g |
| 2 | 395 mm | 450 mm | 395 mm | 10520 g |
Product specifications
Colour
Black
Silver

Material
Plastic
Stainless Steel

Power cable length
0.70 m

Power plug
Type F (CEE 7/7)

Adjustable temperature control
Yes

Power indicator
Yes

Appliance
Food Preparation

Automatic temperature control
Yes

Food ready indicator
No

Size grill plate
29 x 23 cm

Wattage
2000 W