Nedis, your smart business partner
Our story
Without any doubt, technology is the most important driver of change in the world today.
New technologies and innovations enter people's homes, schools and offices in enormous amounts and at an incredible speed. They completely change the way we live, learn, work and play. Of course that is cool and exciting! But most consumers need at least some guidance in making the right choices, because the offer in electronic appliances is overwhelming and can be confusing.
What consumers don't want, are technologies and electronic appliances that make their lives more complicated. Or blow their budget. What they do want, are easy-to-use electronic appliances and accessories that bring them lasting enjoyment and very good value for their money.
Nedis has been leading the way in the consumer electronics market for over 40 years. We offer our partners a diverse and profitable range of electronic-related solutions for their customers, based on the latest technologies and innovations while embracing the latest trends. Our drive is to offer you and your clients products and solutions that provide a smart alternative to A brands.
We take great pride in making our partners delighted by servicing you in the best possible way we can. Making it easy for you to create a sustainable stream of income to your business. Ordering is made easy via our webshop, scan-to-order app or data feed via EDI. Furthermore a dedicated product specialist is happy to answer any questions you or your customer might have.
Everything you need for a smart and easy daily life
Your smart business partner
Smart branding

Nedis® is proudly introduced in 2018 with a new handwritten logo; Handwritten because it is our signature of a personal brand. We love electronics that make your life easy, comfortable and more fun. Nedis is your smart choice and we carry this out for you, with you.

Smart guidance

We keep our eyes and ears wide open and aim to be the fastest follower in electronics-related accessories, products and complete smart solutions. Every month we add 100 new products to our extensive line up. All our products offer great value for money. This gives your customers clarity of choice and a smart alternative to A brands.

Smart mixing

Our smart sales concept allows you to easily adapt and enrich your assortment. You can add new products without mixing brands, avoiding any confusion for your customers. The 3 packaging lines – Fresh Green, Stylish Titanium and Trend – match each other and set you apart from the competition.
Smart selling

Nedis offers you a complete line-up of best choice appliances and accessories that perfectly match what today's consumers are looking for. With 4,000 new Nedis products in stock you'll never miss a sales opportunity. Furthermore, we supply you with brand new POS (point of sale) material, displays, demo boards, counter displays, product feeds, photos and self-selective packaging with clear icons.

Smart operation

Our fully optimized supply chain is based on strong pillars such as our offices in Asia and our long-lasting relationship with reliable partners since 1982. We bring you the latest relevant product line-up. Furthermore, we are proud that all our products are certified and produced in accordance to the amfori BSCI standards.

Smart service

Dealing with Nedis, you are dealing with real people who know you and are there for you. We ensure availability and delivery of the right items, at the right place and the right time. Ordering is made easy via our webshop, scan-to-order app or data feed via EDI.
Frequently asked questions
How can I order Nedis® products?

If you are a retailer, etailer, business or convenience store you are more than welcome to become our partner. Create your personal account on our webshop and benefit from great offers and deals.
Do you require more information? Feel free to contact us.
What services does Nedis have to offer me?

It's our goal for everyone to be delighted with smart and good value for money products and solutions. We offer Nedis® as a brand, Private labelling as a service and Volume Deals as a great way to boost your margins.
Next to these three offerings we can provide you with services such as Drop shipping (selected countries only), Selling support in forms of EDI, instore presentations and our self-select packaging concept an a great webshop. Next to this the quality of our products is always guaranteed.
Why is Nedis the smart choice for me and my customer?

You want to offer your customers good value for money products and great service. Just like us! We are proud of the fact that all our products are certified and produced in accordance to Amfori BSCI standards.
Furthermore we ensure consistent quality, availability and delivery of products at the right place and the right time. When necessary even directly to your customers with our Drop shipment options.
Can I do business locally?

Sure you can. With offices all throughout Europe there is always an office near you. Check out this link and find a location close to you.
What can Private labelling do for me?

You can set yourself apart from the competition and carry out your brand with quality products that are good value for money. You are in control of your very own product line up, while we take care of sourcing, quality control, design and logistics. We offer a full service private labelling concept that is adjustable to your needs.
What can Drop shipment do for me?

Drop shipping is a logistic solution for webshops and stores. You let us deliver the ordered goods directly from our stock. We make sure that the parcel is send directly to your customer. This service is available for the Netherlands, Belgium, Luxembourg and Germany.
How do Volume Deals work?

Are you planning on selling a bigger quantity of one product? With over 50,000 customers we buy larger volumes; higher quantities mean competitive prices for us and interesting margins! The same benefits of buying large can go for you with our Volume Deals. We'll take care of the entire process from sourcing, creating the packaging and design to the actual shipment of the products, you benefit from buying in a larger quantity.
How does EDI work and what can it do for me?

EDI is a backend connection that offers you an automated information stream between our systems and yours. Information and processes such as product data for your webshop or store, (automated) orders, conformation, delivery and invoice records. By connecting you can save time, reduce errors and save money while you focus on that what is important: your business.

Our facts & figures
We have an assortment of 10.000+ products
We introduce multiple new products every month
We carry our very own brand in our portfolio
We distribute over 50 other brands, including exclusive and licensed ones
We currently employ over 175 people
We supply over 35,000 businesses throughout Europe
We have local representatives across Europe
Our warehouse in Den Bosch covers a surface of no less than 22,300 m2
Smart people make the difference
As a people-oriented company with over 175 employees across Europe we like to create an environment in which we encourage and support each other to be the best we can be. To make the most use of our skills and talents, whether this is in customer service, category management, logistics or any other area. We are 'one' Nedis!
Nedis is always near you and your local market
With our headquarters historically based in the Netherlands, we have set foot in many other countries throughout 40 years of existence. With subsidiaries across Europe we are always close to you. No matter where you are, there is always a representative available that knows and understands the local market.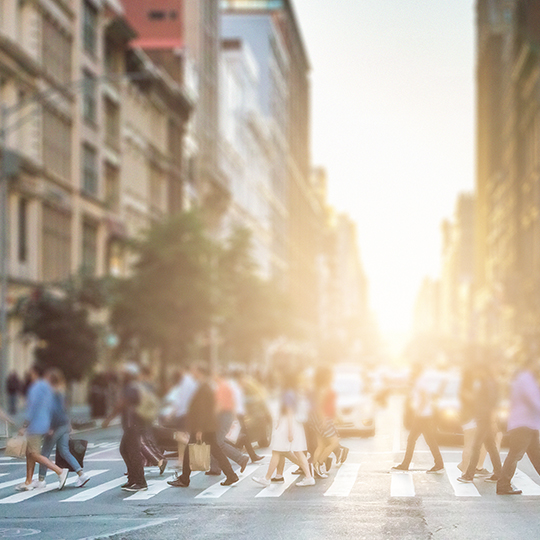 Interested in Nedis as a partner?
Become a reseller and get full access to our webshop. Or contact us if you have further questions.