Hot air fryer recipe:
Chicken wings – to share or to keep
Just preheat, wait 15 to 20 minutes and enjoy your delicious crispy pieces of chicken. How? With the hot air fryer of course. The only thing you have to worry about is whether you are going to share the chicken wings or not.

Ingredients:
- 500 grams of chicken wings seasoned or unseasoned
---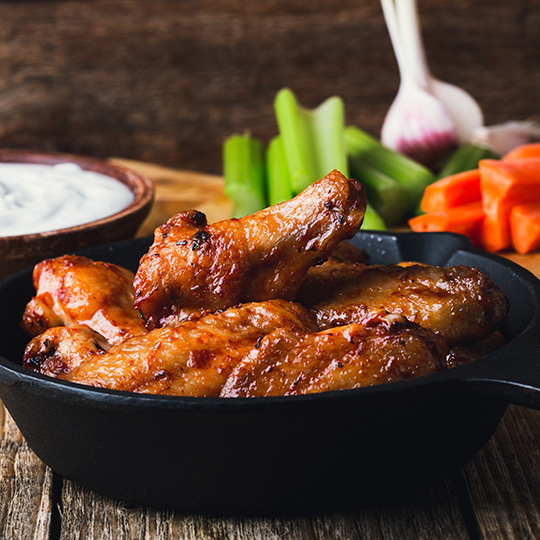 Preparation
If you went for the unseasoned version, you can season and marinate the chicken to your own taste. Preheat the hot air fryer to 180 degrees. Place the wings in the tray and distribute them evenly. Then fry the chicken for about 15 to 20 minutes at the aforementioned temperature.
Enjoy
Keep the napkins ready and snack without a knife and fork.
---
This dish is easily made with one of our Nedis® hot air fryers.