Nedis® Wireless Multiroom Speakers
Nedis® Wireless Multiroom Speakers are the wireless speaker system solution for your home or office. Simply connect your speaker or speakers to a Wi-Fi network, download the app and you are good to stream your favourite hits.
Fill the room with rhythm
Music can enhance each mood, in every situation. It takes you places, takes you back or pushes you forward. Why not experience this in the comfort of your home? With Nedis® Wireless Multiroom Speakers you can come home, stream your favourite music and enjoy the ease of playing it in every room of your preference.
Simply connect your Wi-Fi multi room speakers via your network and use the smart N-Play app to stream your music. You can download the app on multiple devices for your true wireless multi room audio.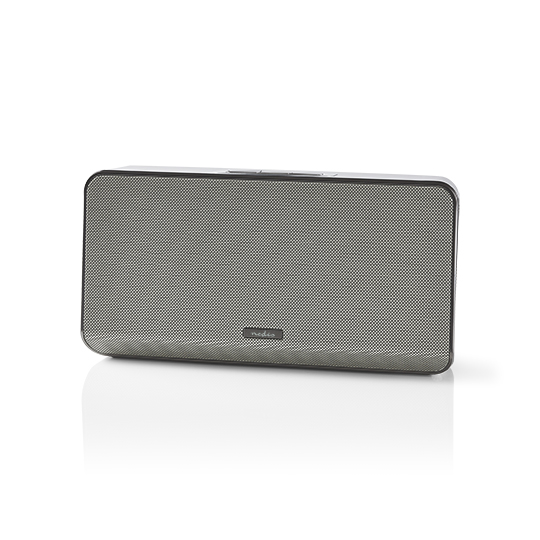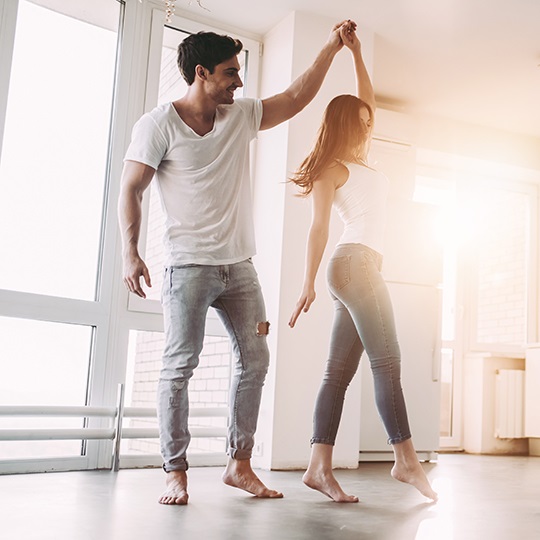 Your lifestyle, your multi room speaker
The Nedis® Wireless Multiroom Speaker range comes with plenty of options to fit your way of life. You can use the speakers around the house at any time thanks to the Wi-Fi chipset and sometimes even wireless, when the speaker has an integrated battery. Some speakers even allow you to pair up with other speakers, even outside the Nedis® range, in this way you can create your own sound system and multi room experience. The long playtime per charge, of the products with battery, allows you to listen, sing and dance for hours.
The look and feel of the series can match either your modern home, industrial home or other styles without effort. Easy-to-use buttons and inputs aren't pre-eminent, the Grey Metallic colour of the slick designs is!
Pick your multi room speaker
Nedis® N-Play Smart Audio app for your smartphone or tablet
Be in control with one easy mobile app. Stream your favourites to your multi room Wi-Fi speaker, your multiple Wi-Fi speakers at once or use the speakers separately per room. The app is available in multiple languages and for different smart devices.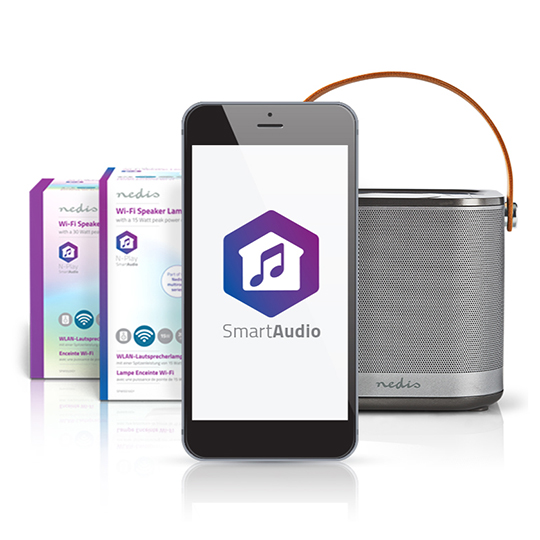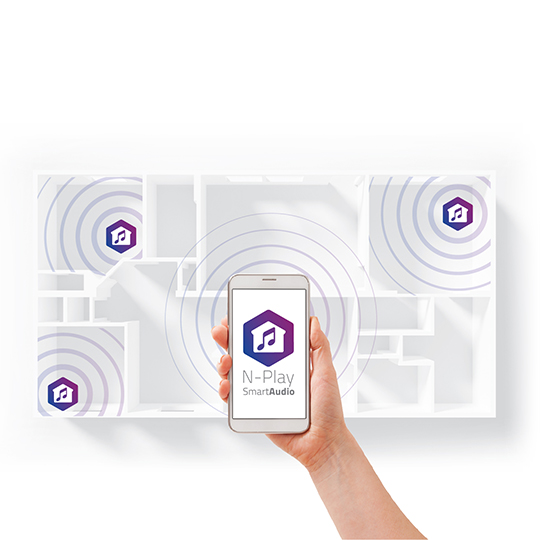 Nedis® N-Play our multi room speaker app
Wi-Fi creates a great experience for a multi room audio system. It is reliable and easy since each home, office or other accommodation nowadays has its own Wi-Fi network. It is logical to use it as a baseline for your set up and control.
Take control in any room, any time
N-Play is our multi room Wi-Fi platform. All multi room audio appliances by Nedis are set up on a 2.4 GHz Wi-Fi connection to connect the N-Play devices, to control them via smartphone or tablet and to stream all your tunes.
The Wi-Fi connectivity platform is not the only generic spec that enables connectivity among the devices, all the Nedis® N-Play devices use an ARM Cortek m3 chipset in combination with the Qplay/Linkplay protocol chip. This means that if you have any other Wi-Fi audio device, using this same chipset type, it will be connectable within the same multi room system as well.
Tips to buy the best multi room speaker
Different people, require different specifications per Wi-Fi multi room speaker, but there are a few things you can check before purchasing your smart audio device.
How many times are you going to use it wireless and for how long? Are you planning on buying one speaker to transfer to your kitchen, living room and bedroom or are you planning on buying two but do you still want to move those speakers around than it is handy to check the playtime per charge.
How many decibels do you need? Again it depends if you are going to purchase multiple speakers or just one Wi-Fi multi room speaker, but you can always view the peak Wattage per product.
Size matters! Some rooms and interiors leave plenty of space for a multi room speaker and others ask for a smaller solution. You can pick according to your allowance from the Nedis® Wireless Multiroom speaker range.
1. What is a multi room speaker?
One speaker in a set-up of speakers that is connectable via your Wi-Fi network at home, at your office or other destination that is able to play streamed music is a brief definition of a multi room speaker.
Modern multi room speakers are mostly wireless, rechargeable, and therefore portable and suitable for multiple rooms and occasions. By connecting more speaker to one set up you are able to play the same music in several rooms or stereo in one room, but it is also possible to play different music per speaker. Multi room speakers are a solution for the demand in audio and is linkable to different lifestyles.
2. How does a multi room speaker work?
Our multi room speaker is equipped with a 2.4 GHz Wi-Fi connection and needs to be connected to a Wi-Fi network. Via this set up it is possible to stream, control and play music or enhance the sound of your connected device. If you have more than one speaker you can also connect them to each other, via the Wi-Fi network, as well.
Sometimes you can combine different multi room speaker. An example that makes this a possibility is the ARM Cortek m3 chipset in combination with the Qplay/Linkplay protocol chip that is included in the Nedis® Multi Room Speaker range. Other speakers can be connected to the multi room set up if they have the same chipset.
3. Does the Nedis® multi room speaker work with Spotify, Apple Music and IHeartRadio?
Yes, it does! So you don't have to miss out on the latest hits, podcasts or good old records.
Spotify offers you endless minutes of playtime and makes it possible for you to set up your own playlists.
Apple Music is the music service for Apple fans, but Android users do not have to miss out since Apple Music is available for iTunes, iOS and Android devices. With Apple Music you are able to listen, download and replay your tracks.

IHeartRadio is the platform for internet radio and interesting podcasts. This platform also allows you to save, replay or listen back.