Nedis leads the way with plastic-free packaging
For years, Nedis has been one of the European market leaders in consumer electronics and accessories. But what does the company do? Who works there? What does the product range consist of? In a series of articles, we put the organisation, the people and the products in the spotlight. The last episode is reserved for Frank Kamp and Oscar Amperse, who talk about 'plastic-free packaging'.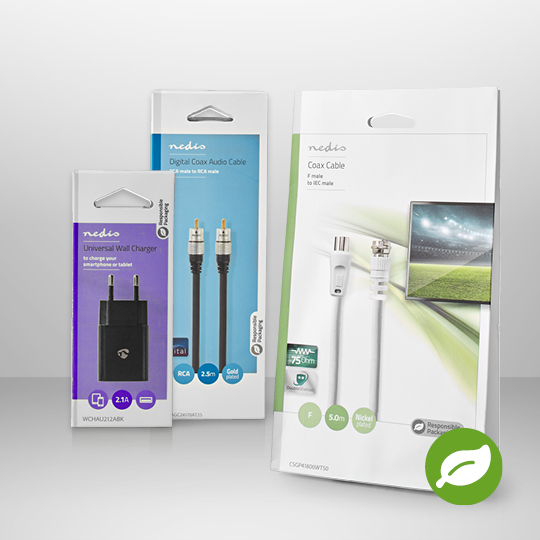 Packaging of the connectivity range
In 2018, Nedis introduced the eponymous brand name. One name, one recognisable look & feel. This was followed by step-by-step business improvements to keep pace with the market and anticipate the future. A great example of this is making the packaging of the connectivity range, which consists of some 1,800 products (five different lines, including all kinds of cables), plastic-free. This environmentally friendly solution saves more than 55,000 kilos of plastic each year. This is equivalent to the production of 55 cars!
Socially responsible
Category Manager Frank Kamp, responsible for private label and connectivity and working at Nedis for ten years, says: 'Plastic has a bad name these days, to put it irreverently. In principle it is a unique product that you can produce cheaply and recycle. But we, as humans, do not handle it well. Just look at the plastic soup in the ocean. Plastic-free product packaging is a trend that we are happy to go along with; in fact, we are one of the first in the market.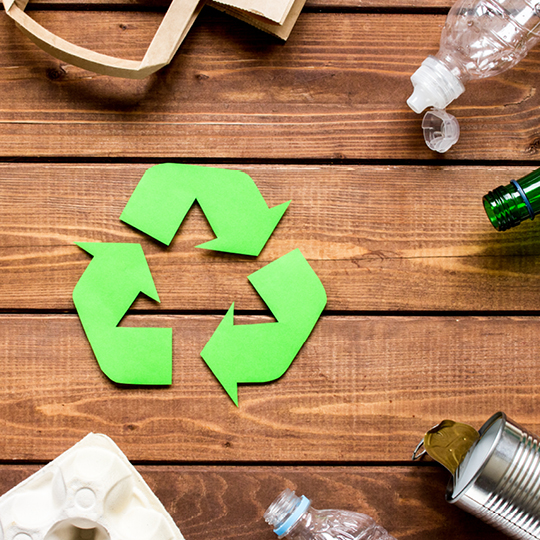 Corporate social responsibility
Director Marketing & New Business Oscar Amperse: 'Many companies are opting for corporate social responsibility. This concept fits in nicely. Plastic-free packaging is a trend, yes, but we also want to do our bit for the environment. Incidentally, we do not only pay attention to the packaging; with every new product we look at the sustainability. This fits Nedis, it fits us as a company. In 2022, we will be forty years old, but we are actually still very young. From the start we go along with the trends.
Other product groups
Kamp shows us a cable packaging. This comes standard with a plastic hook, with which you can hang it up on the shelf. In the new concept, the hook has been eliminated. It weighs 0.03 grams, but if you multiply that by hundreds of thousands of products, you can save quite a few kilos', the Category Manager explains. We started with cables, a product group that lends itself quite easily to this. Midway through 2020 we made the first move. After this product group other categories will follow and we hope to make the last step in the third quarter of 2022'.
Step by step
Nedis has various product series. Some of them are still delivered in PVC packaging, which will be replaced by paper versions as from 15 January. Blisters will be exchanged for so-called Fresh Green Boxes made of FSC cardboard. And so, step by step, other ranges are also being given more environmentally friendly packaging. The products themselves and their article numbers will of course remain the same. The logistics will be fully adapted to the new concept. For example, the cardboard packaging is provided with unique bar codes and each article has a fixed size.
High quality
Amperse: 'We can also offer this as a private label. In France - Nedis is active throughout Europe - the concept is already available in 1,250 shops. Depending on the series, we offer an extended warranty and on the luxury line we even give a lifetime warranty'. Kamp: "For the sake of completeness, we would like to mention that our cables meet all quality requirements and are Apple-licensed. Nedis is also a member of the BSCI programme, which aims to improve working conditions (safe working conditions and no forced or child labour)".