Trends for Retail the upcoming seasons
Our commercial world is changing. Consumer behaviour is rapidly developing and the purchaser has more and more ways to orientate before the actual decision of buying a product. These developments can be overwhelming, but let's look upon them as great opportunities for Retail.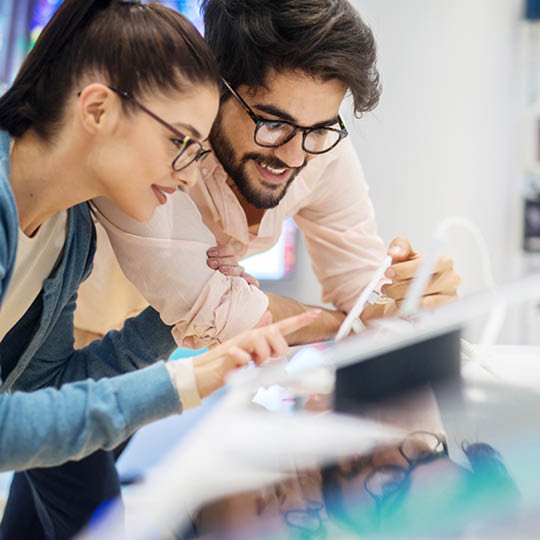 More emotion, more experience
Even though online shopping has become a common way of purchasing goods it doesn't mean that the store is over and done for. On the contrary, the physical shopper, so to say, is going to a store for several reasons. This leaves Retail with plenty of options.
The shopper comes to a store:
• To experience, test, touch and feel the products
• To compare the products
• To see the actual size or fit of the products
• To be advised by personnel
• To directly use the product after purchasing
• And more…
The in-store-buyer wants to experience the product
This goes further than the product itself. In-store communication, a chance to test the product, great packaging and a backup of online information can help the consumer to pick, choose and buy the presented products.
Enhance this experience in your store and make sure you are remembered. During a typical day, the consumer gets a lot of impressions, messages and impulses. The truth is everyone filters a lot of them and doesn't even remember most of them at the end of the day.
It is important to not only tell your customer that a product is great, that they should buy it at your reliable store and that you offer them the best price for it. Your clientele needs to experience it! Let people see, feel, touch and test products. Make good use of your displays and use the packaging and entire look and feel to your advantage.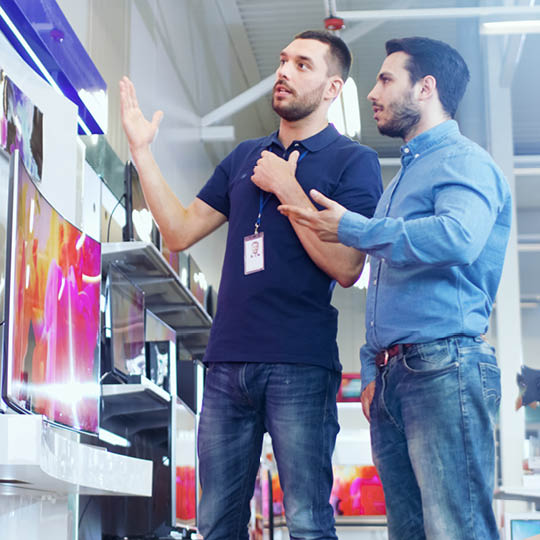 The whole experience
What the consumer doesn't want to experience is queuing, no assistance (either online or offline) and the feeling of not getting the best buy. These are all factors that the modern Retailer can respond on. An example of queuing is the self-checkout, but there is more. Mobile POS material can help the consumer to buy wherever they are in store. Do you still have the trusted assisted check-out in your store? No worries even payment methods can help you reduce queuing-time. Make sure it is easy and quick so your customers can move along quickly.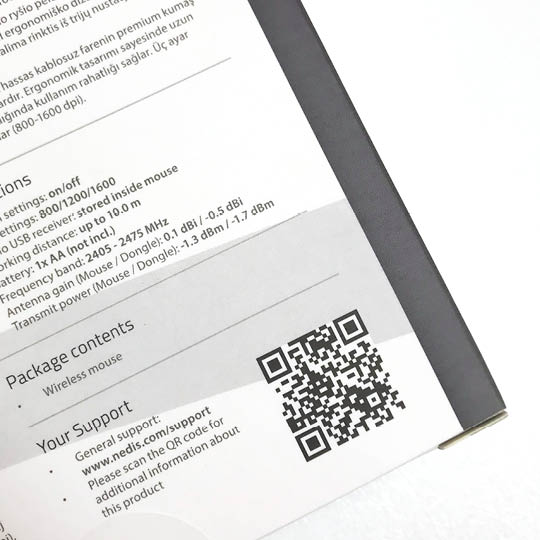 Guidance on making the right choice
Assistance should come in that same easy and quick way for your customer, either in person or via interactive screens in store or on their smartphone. Do not think of complex systems, even video or presentations can fulfil this need for more information.
Nedis® products offer an online back-up for more product information. The information is available on the experience webpage specially created for the consumer. Per product, the consumer can find the regarding QR-code, on the packaging, that will lead them to a landing page with additional information. In this way, they can easily use their own smartphone while choosing a product.
That leaves us a big part of buyers satisfaction as a factor: getting the best buy. Everyone, literally everyone loves a bargain. Make sure your customer feels like buying the best for the price he or she is paying. Comparing your prices with others or showing them what extras they gain, when buying at your store, can help to establish this feeling.
Multi-channel approach for different target groups
For a long time, Retail saw customers hopping on the online bandwagon and saw it more as a threat, than as an opportunity. Luckily for both disciplines - and the consumer as well, this view upon the matter has changed.
The physical store has taken on web pages, Social Media and even webshops as an enhancing factor for business - and curiously webshop that started out online are beginning to see the value of experiencing products in real life and are pushing pop-up store experiences or store-in-stores to sell their goods. The consumer is entering an age where their needs for orientating and decision making are met in different ways.
As a Retailer, it is important to have your multi-channel approach in order. Know your strengths, the on- and offline places your customer is at and learn by doing because it will be ever changing. Do you not have the time, knowledge or resources to test what works and what not. Bear in mind that everyone around you is trying, testing and learning as well. Keep a close watch on your competitors or leaders in your market.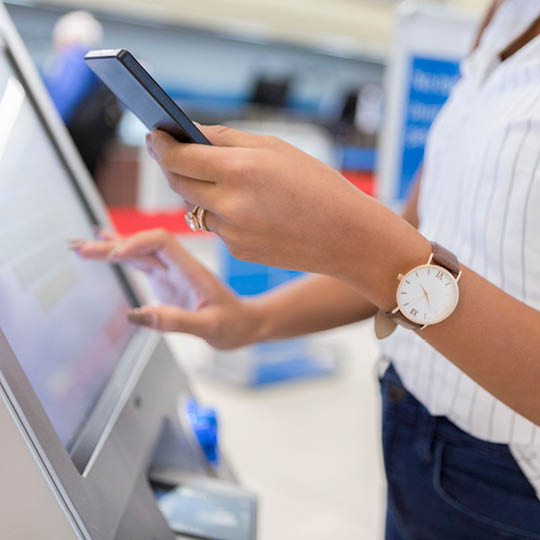 Get more out of your store
• Respond to the 'Experience-trend'
• Use smart and simple tools to help your customer
• Map your multi-channel approach and use channels in your advantage
• Check out trends, competitors and leaders
Do you want to optimize your customer's experience, create more satisfaction and improve your assortment? Reach out below.